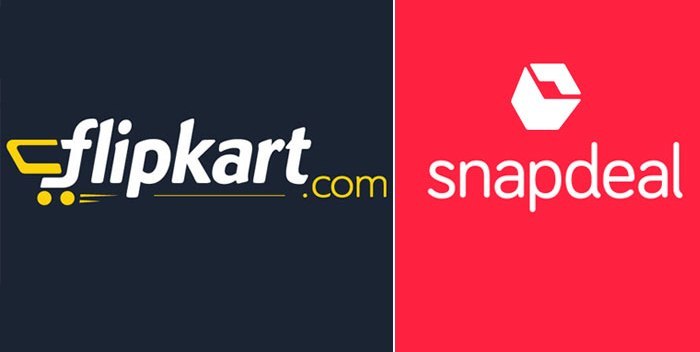 28 July 2017, India:
Snapdeal-Flipkart merger has paced up after the approvals from high profile shareholders Ratan Tata, Temasek Holdings, BlackRock and Foxconn. It still awaits the final approval from PremjiInvest and Ontario Pension Fund.
Getting a nod to the deal from shareholders is important as it is part of the clauses in the deal agreement. "Flipkart wants all the shareholders to agree to the deal. If that does not happen, then the e-commerce player might decide to not move ahead with the deal," a source close to Snapdeal board told Business Standard.
As we reported on July 19th, Snapdeal needs 75% shareholders in favor of Flipkart merger. The founders along with Nexus Venture Partners and Kalaari Capital, others are already on board that leaves just PremjiInvest and Ontario Pension Fund to clear the deal. Chances are Snapdeal will go ahead with the merger even if PremjiInvest and Ontario Pension Fund doesn't approve as they have a majority of shareholders in support of the deal.
Related read- Snapdeal Agrees to Flipkart's Revised Offer of $950 Million But Merger Yet to Complete!
PremjiInvest, the family investment arm of Wipro Ltd chairman Azim Premji, objects to special payments to certain shareholders including its two co-founders and two early backers. In the letter sent to the Jasper Infotech board, PremjiInvest has outlined its concerns over the transaction, which aims to close the sale of Snapdeal to its Bengaluru-headquartered rival for $900 Million-$1 Billion.
Some of the investors include SoftBank Corp, ru-Net Holdings, Tybourne Capital, PremjiInvest, Alibaba Group, Temasek Holdings, Bessemer Venture Partners, IndoUS Ventures, Kalaari Capital, Saama Capital, Foxconn Technology Group, BlackRock, eBay, Nexus Venture Partners, Intel Capital, Ontario Teachers' Pension Plan, Singapore-based investment entity Brother Fortune Apparel and Ratan Tata.
The six key minority shareholders — Rata Tata, PremjiInvest, Foxconn, Temasek, Ontario Pension Fund and BlackRock — together hold about 12 percent stake in Snapdeal. If the sale does not go through, Snapdeal may witness another round of layoffs which may impact 600 to 1,000 odd employees as part of the Plan B, Money Control reported. (Image- IndianWeb2)
Also read- After Flipkart-Snapdeal Merger, Axis Bank Acquires Freecharge