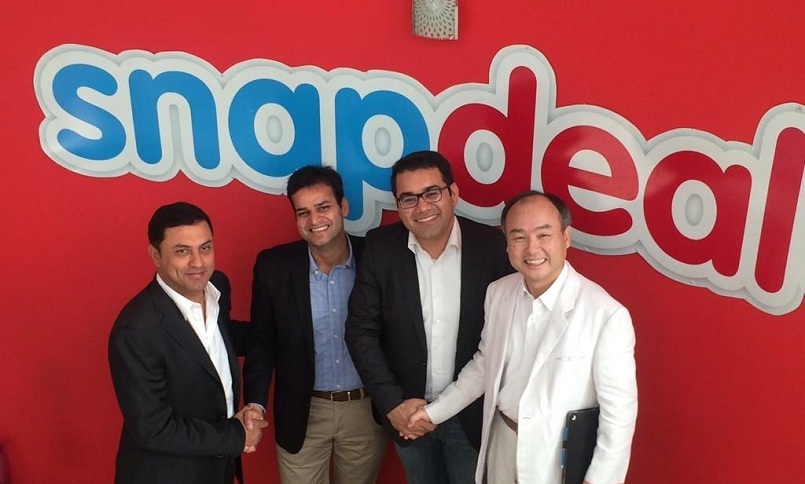 31 May 2017, India:
A lot of things are happening amidst Snapdeal-Flipkart merger. One of the top executive of Snapdeal Saurabh Nigam, HR Head has quit as per the latest development. Flipkart too saw the top level exit today when COO Nitin Seth quit the company.
A Snapdeal spokesperson confirmed the development. "After spearheading Snapdeal's Human Capital function for more than three years, Saurabh Nigam has decided to move on to pursue further career interests in a field close to his heart," the spokesperson said in an e-mailed response to ET. Post the transition, Pravin Kutty, Associate Vice President – HR and Administration, will head the Human Capital function, the spokesperson said.
A couple of days back Snapdeal raised a fresh round of funding of Rs. 113 crore from Nexus Venture Partners and founders- Sachin Bansal and Binny Bansal. The latest bizarre funding is how much the company lost in 10 days in FY16. Snapdeal reported Rs. 3,316 crore loss in the FY16.
Also read- Amazon Pay Aims to Collaborate with Indian Govt to Grow Business
Snapdeal, over the past many quarters, has seen exit of senior executives like Tony Navin, Sandeep Komaravelly, Anand Chandrasekaran, Abhishek Kumar and Amit Maheshwari as per the report by ET. COO of Flipkart Nitin Seth too resigned after spending 16 months in the company.
Earlier this month, Vani Kola, Founder and managing director of venture firm, Kalaari Capital, resigned from the board of Snapdeal. The resignation happened on 2nd of May. "I confirm I have resigned. I have been longest serving on the board. The company has entered a new phase and no longer needs my services," Kola told.
India's largest e-commerce marketplace retailer Flipkart has signed a non-binding termsheet for Snapdeal merger last week and the merger will commence probably in the first week of June.  (Image- BGR)
Also read- Snapdeal founders issued court notice for copying business model