Organizations are investing heavily in training their employees. The circle of identifying training needs, providing trainings and maximizing productivity  and again identifying new training goals has been going on for ages. Most companies however have not yet been able to solve this age old question of what is the perfect training for their employees that will give the company maximum productivity. There still remains a gap in understanding the right skills requirements and skills supply. Slateone.com, a Pune based startup, now brings answers to this never ending search for the right 'skills'.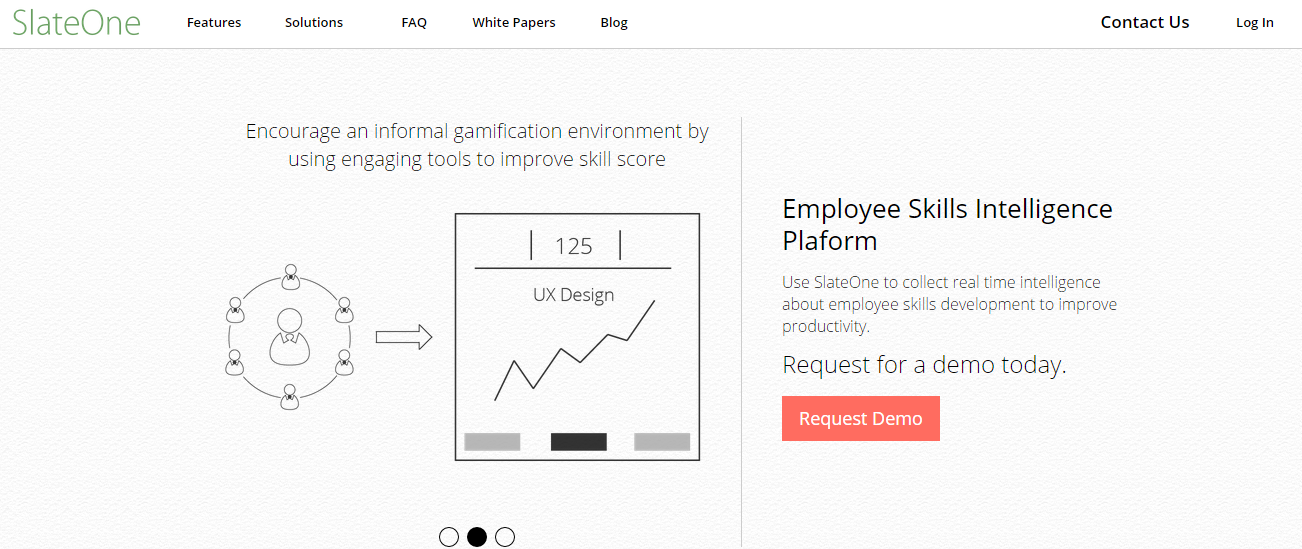 SlateOne is a solution which helps organizations measure, track & develop employee skills. The platform intelligently aggregates and collects skills based information about employees from all sources- internal and external – to the organization, arrives at a skill score and provides a mix of both traditional and social learning experience to improve the skills.Slateone captures employee's secondary and tertiary skills along with the primary skills and presents these in a competence score for organizations to plan training better.
The corporate skills development market is very tightly connected to the learning industry market which is around more than US$ 18Bn. This is apportioned across the various services- classroom training, content development services and also products and platforms.While the rest of the industry is focused on how learning is improved  with employee Slateone focuses on improving the actual skills of people by capturing information about employee skills from not only internal platforms but also from external knowledge sharing platforms like – LinkedIn, Twitter, Quora etc. to understand what their real learning interests are as well. The company focuses on solving three primary questions facing every organization -Measuring the training results and attributing it to skill improvement, increasing productivity and providing a single information layer which collects relevant intelligence from all systems to present usable information to help the manager plan better training.
The company was started by Amit Rele in Pune. Amit Rele is now the  CEO at Slateone. Amit is an Electronics and Telecommunication engineering graduate with a post graduate degree in management from Mumbai University and has more than 15 years of cross functional and cross industry experience largely in the Learning Solutions domain. Amit also sits on the advisory board for the MIT School of Management, Pune. Vinay Jaganani  is the Chief Product Officer at Slateone.Vinay is a techie by heart and a hacker by action. He has more than 6 years of experience in creating products and understands usability and architectural issues very well.  Santosh Karavande is the Head of Design.Santosh comes from a varied background and has more than 20 years of experience across visual and creative media. Santosh brings in a sense of exceptional user behavior understanding skills to the team. Mayur Hade is the programmer and founding team member at Slateone.Mayur is SlateOne's first team member and he has been a part of the journey throughout.
The company now has a team of 10 people now and has started implementing its solutions with a couple of key customers such as Abbott and a few more from the US and Australia. They are now planning to add a services model along with the product, so as to go after a wider pie of the learning market. When asked about an advice to all the budding entrepreneurs out there, Amit says  "The one learning that I have got is that you have to hold your team very close to your heart. Treat them like equals and they will share your dream and passion with you."
To log on to Slateone click : www.slateone.com
Comments
comments