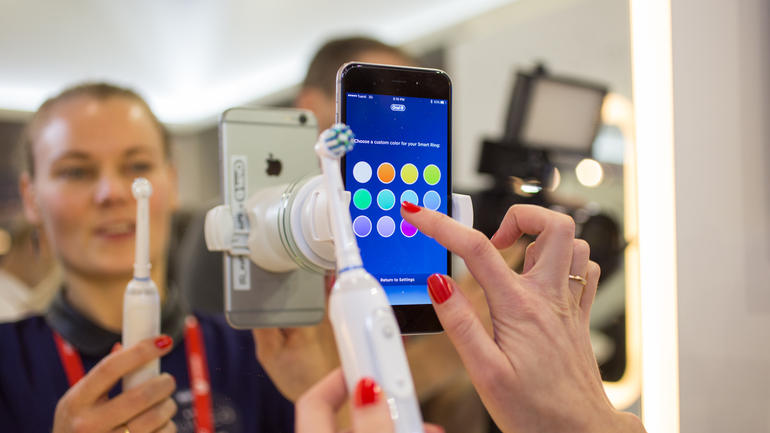 26 February, 2016, USA: The technology is advancing day by day and it is entering each segment of human life. With the discovery of smartphone, the entire world has transformed and has become digitised. From pen to plane, everything is available online and can be purchased with the help of smartphone and many other devices. Adding one more invention to the list, now, Oral-B has come with a technology which can assist a person in cleaning his teeth. 'Genius 9000' a latest electric toothbrush by the company connects to an app on user's smartphone via Bluetooth to help track his brushing and teach him better technique.
In order to use 'Genius 9000', user needs to follow few simple steps. First he needs to connect the toothbrush with his phone and click on the app. Once the app is open, he needs to stick the phone on the bathroom's mirror at an eye level with the screen facing him.
Now since the user and the phone are aligned properly, the app starts judging the user through the front camera of the phone. App detects user's movement and how much time he is spending brushing each zone of his teeth. Apart from that, it also generates the brushing history of the user, the amount of pressure put by the user on the brush etc. The model was showcased at 'Mobile World Congress' at Barcelona.
Also Read-
Free Basics Is A Closed Chapter For India: Zuckerberg
MarK Zuckerberg Marks His Presence At Samsung Galaxy S7 Launch
LG Announces Modular Android Phone G5
Comments
comments