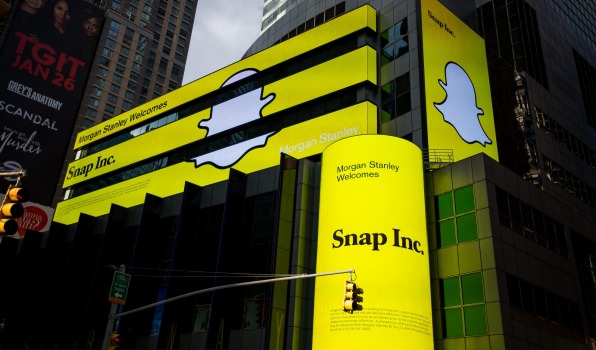 20 March 2017, India:
Snap Inc. shares hit below $20 for the first time since the company's $3.4 billion public listing recently. The company's shares are down to $19.54 as of filing of this report.
It's been a rough first month so far for Snap. Six Wall Street analysts assigned Snap a "sell" rating this week, and three have given it a "hold" rating as per the report by CNBC. None have recommended buying shares in the unprofitable, five-year-old social media company. Snap's I.P.O., during which the company raised $3.4 billion and opened at $23.77 per share, was considered one of the hottest consumer tech I.P.O.s recently, particularly given the dearth of private tech companies going public in the past several years. But there remains some hesitation over Snap's future, growth prospects, and ability to make money off its users.
The parent company of Snapchat, had an outstanding first day in its public debut on the New York Stock Exchange, popping 44%! (Image- Bloomberg)