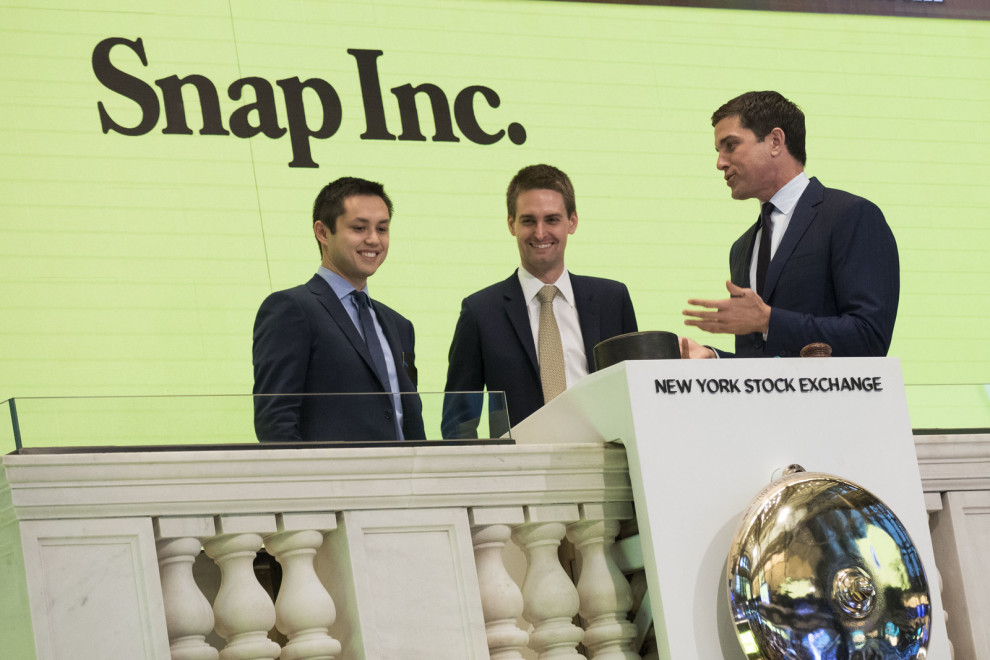 03 March 2017, USA:
The day couldn't get any better for Snap Inc. post the IPO! The parent company of Snapchat, had an outstanding first day in its public debut on the New York Stock Exchange, popping 44%!
"Right now, we're just celebrating," Snap's chief financial officer, Drew Vollero, told BI after the stock began trading on Thursday. When the bell rang to mark the end of Snap's first day as a publicly listed company, the stock was at $24.51, up 44%.
Snap- The Self-proclaimed camera company made a smart move with starting off with a $17 per share on Wednesday. The stock opened shortly before 11:20 a.m. on Thursday in New York, and started trading at $24 a share, rising 41.2% from its pricing at the open.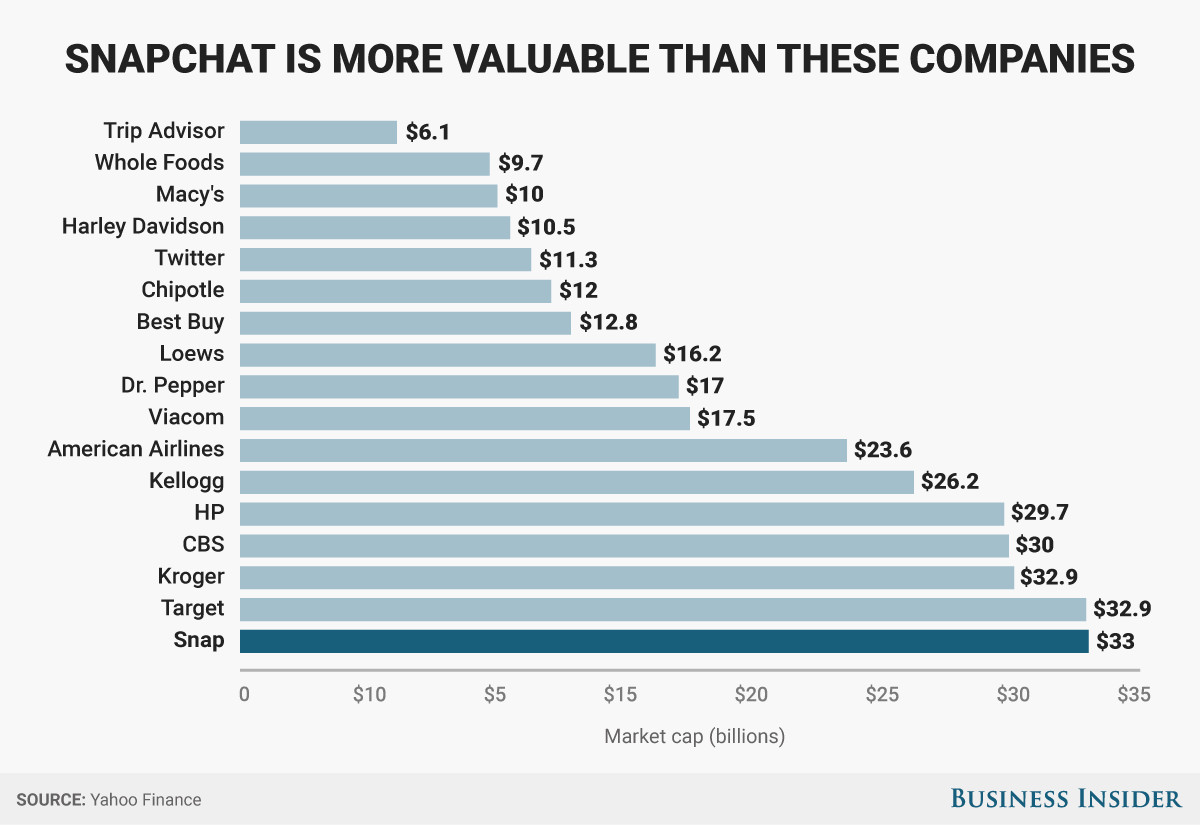 The opening price of $24 puts the company's market capitalization at about $33 billion as per the report by CNBC. Jeremy Liew, Snap's first investor, said companies competing against Facebook and Google for ad money have a real chance to make their businesses work. "On Madison Avenue, there's someone asking their team, 'What's our Twitter strategy? What's our Facebook strategy? What's our Snapchat strategy? What's our GIF strategy? In each instance, if you can become part of popular culture then you get to carve a piece of the [advertising] pie out for yourself," he said. (Image- Drew Angerer / Getty Images / Buzzfeed)
Check out the analysis made by Miriam Gottfried, WSJ Heard on the Street Columnist below-
Comments
comments