Hello there, gamer friends! Do you still have a PlayStation Vita? It could no longer exist, but guess what? In the world of portable gaming, Sony is making a comeback, and they have an exciting project in store. Sony teased us with a surprising reveal at the most recent PlayStation gaming showcase: a new gadget dubbed "Project Q." You can count on it is huge!
Introducing Project Q: A Fusion of Innovation and Gaming Fun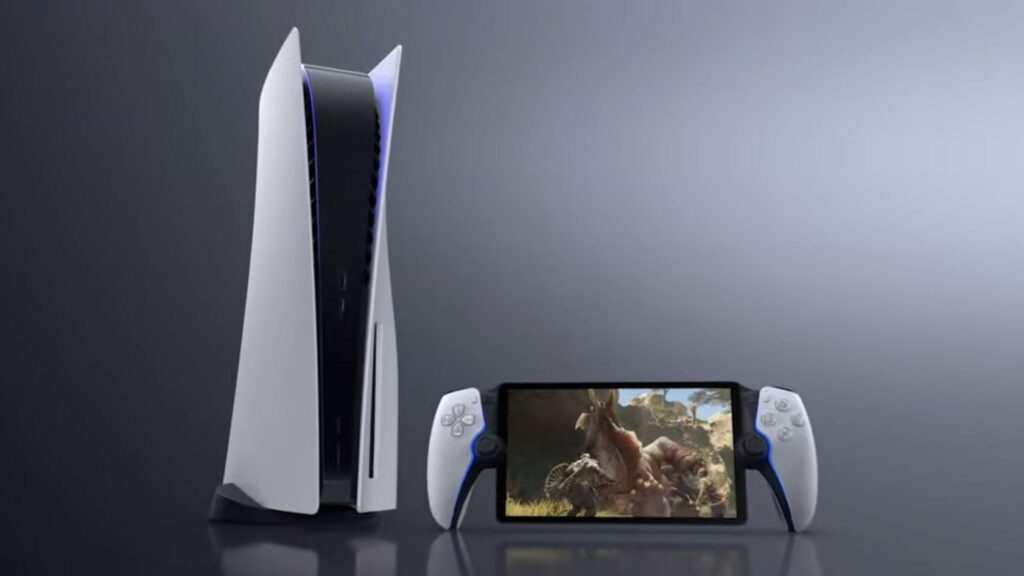 Let's go into the specifics of Project Q now, guys. Imagine the brilliance of a DualSense controller combined with a huge display. That seems really nice, no? That's what Project Q is all about, after all. You may use this portable gadget to play all of your favorite PlayStation games through Wi-Fi. What's more, it has a gorgeous 8-inch HD LCD screen that delivers outstanding pictures. Furthermore, according to Jim Ryan, CEO of Sony Interactive Entertainment, the controller will contain all the wonderful features present on the DualSense controller used with the PlayStation 5. I'd call it a winning mix right there!
The Great Unknown: Positioning and Pricing
Let's address the significant unanswered questions surrounding Project Q now. How would Sony market this intriguing gadget? Will it provide a distinct gaming experience similar to a Wii U tablet for the PS5? Or maybe it will act as the console's local Wi-Fi partner at home. Another thing to consider is if it will function when traveling. Does it travel well with you everywhere you go? We understand there are a lot of questions, but sadly, we don't yet have all the answers. We do, however, know that Sony has kept the pricing a secret, leaving us waiting. However, the element of surprise may also be rather exciting, right?
The Rise of Streaming Handhelds: Is Project Q the Next Big Thing?
Let's now discuss the growing popularity of portable streaming devices. Android gadgets like the Razer Edge and Logitech's G Cloud have made waves in this market. Project Q, the newest handheld from Sony, appears to be following suit. Although its offline functionality is yet unknown, the PlayStation 5 will surely benefit from its promotion as a second screen and mobile gaming alternative. Oh, and here's something interesting: in partnership with PlayStation, the Backbone One gaming controller just unveiled an Android-compatible device that enables wireless streaming of PS5 games on smartphones. The rivalry is intensifying!
Mixed Reactions: Design Debates and Memorable Comparisons
Let's get real now, people. The Project Q design does not sway everyone. Social networking sites, particularly Twitter, were active with gamers giving their opinions. Some people found humor in the issue by drawing comparisons between Project Q and Nintendo's disastrous Wii U. It has even inspired several arguments and memes. One ingenious Nintendo fan made the joke that Project Q appeared to have been made by Link, who had used his newly acquired Fuse power from Tears of the Kingdom to fuse a PlayStation 5 controller with a Switch's display. The power of the imagination!
PlayStation Fans Speak Out: DIY Replicas and Memes Take Center Stage
Fans of PlayStation have reacted in a variety of ways, to put it mildly. Some enthusiasts made the decision to demonstrate their own ingenuity by building their own Project Q replicas out of their PlayStation controllers. It appears that they weren't completely won over by the device's design. Others, however, conveyed their frustration with Project Q's streaming-only capabilities through amusing memes, such as the one in which Will Smith's popular Oscar moment perfectly captured their sentiments. It's a given that gamers are a fervent group! So that was all about the new plans by Sony for their Project Q concept.