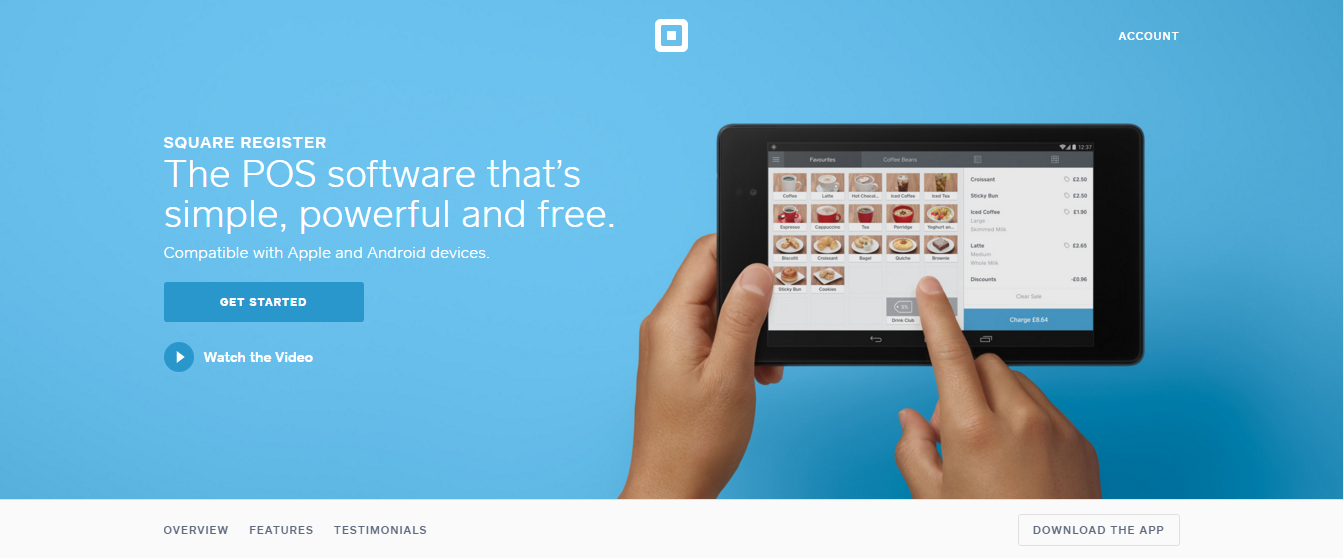 8 March, 2016, Melbourne: Square today announced the availability of its payment processing and hardware in Australia. Operating internationally since 2012, Australia marks the fourth market for Square, joining the United States, Canada, and Japan.
Square's chip card reader is the most affordable, mobile, and smallest payment card reader on the Australian market. It only takes minutes to get set-up and sellers can quickly and securely begin accepting card payments via Visa, MasterCard, and American Express. The reader pairs seamlessly with Square's free point-of-sale software, which delivers tools ranging from accepting payments to analyzing sales data and tracking inventory, all in a single, smart app.
"With Square Reader in Australia, we're empowering local sellers with the tools they need to start, run, and grow their businesses. This is an important step for our company and an exciting moment for a market so committed to innovation and an entrepreneurial small business community," said Jack Dorsey, CEO, Square.
Square is proud to have partnered with Cuscal, the Australian transactional banking services company that is a world-class end-to-end payments leader with over 40 years of experience in the Australian market.
"Our partnership with Square is a perfect example of skills complementing each other," said Craig Kennedy, Managing Director, Cuscal. "Square has brought a fantastic new product to market which we think will help thousands more companies offer a better payment experience to their customers."
Square is the smartest way to run and grow a business of any size and the company is excited to empower Australian sellers with simple, fast, and affordable tools that will help them grow.
"Our attraction to Square was immediate," said Peter Mastro, owner of Saluministi, an Italian style Piano Bar and cafe in Melbourne, Australia. "Much like Saluministi, Square is simple, adaptable, and accessible to all. They are now a part of our journey and we absolutely love it."
Locally, the company launched its mobile point of sale app, Square Register, in November 2014, and opened its Melbourne HQ in May 2015. The office employs a dedicated local team including customer support that is contactable by phone or email to service the local network of businesses accepting card payments with Square.
Also Read-
Pro-ISIS Hacking Group Now Takes Down On Facebook and Twitter; Threatens The CEOs of The Company
Comments
comments