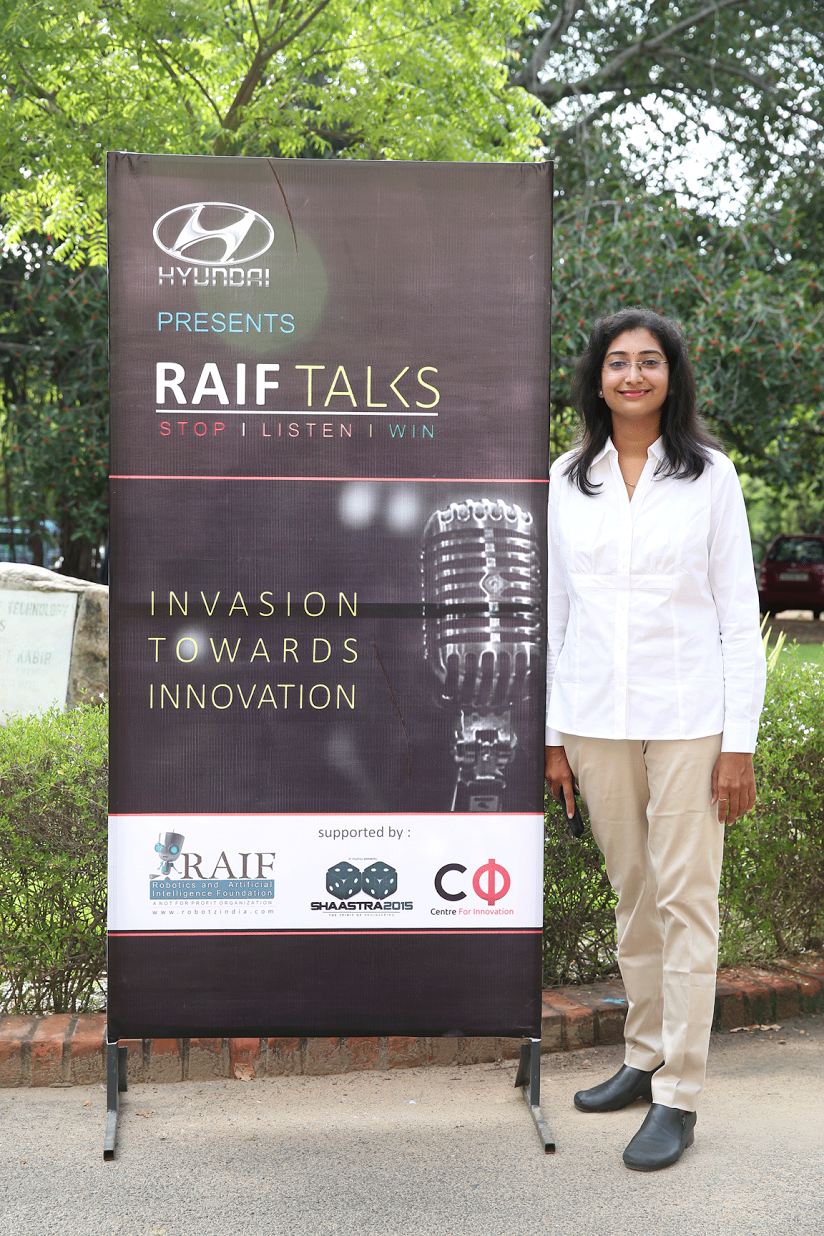 Indians are known to be  intelligent  and hardworking people.A well known trait about us is that when we are given some work to do , we will do it very well. However when it comes doing innovative and creative work, Indians still lags behind people from many other countries in the world.
"Students stop asking questions and lose their creativity from class 9 upwards due to academic pressure and shyness."
says Sukruti A Vadula, President , Robotics & Artificial Intelligence Foundation (RAIF).
[box type="shadow" align="aligncenter" ]The Robotics & Artificial Intelligence Foundation (RAIF) works with the vision of increasing curiosity, creativity and  innovation among the students and youth community in India and abroad.[/box]
RAIF partners with a number of schools to make sure that students generate interest in technology. The organization is also working towards teaching more and more students about Robotics and Artificial Intelligence.
"Deep subject knowledge is mandatory for any research that would lead to Innovation. RAIF's aim is to produce quality workforce in the areas of Robotics and AI. RAIF envisions making a school kid read a PCB board connection like reading a novel. India should become a tech savvy country and we Indians should be the first in identifying a technology and rendering simple innovative technology solutions to the world"
says Sukruti.The first event organized by RAIF was RobotzIndia – A National Robotics Competition for school students from class 6 – 12. The event was widely attended and appreciated and the finals were culminated at IIT Madras on January 28th 2014. Many interesting innovations that left even the IIT professors in awe were displayed.The Vice Chairman of CTS was the Chief Guest for the day and deeply appreciated and enjoyed the event.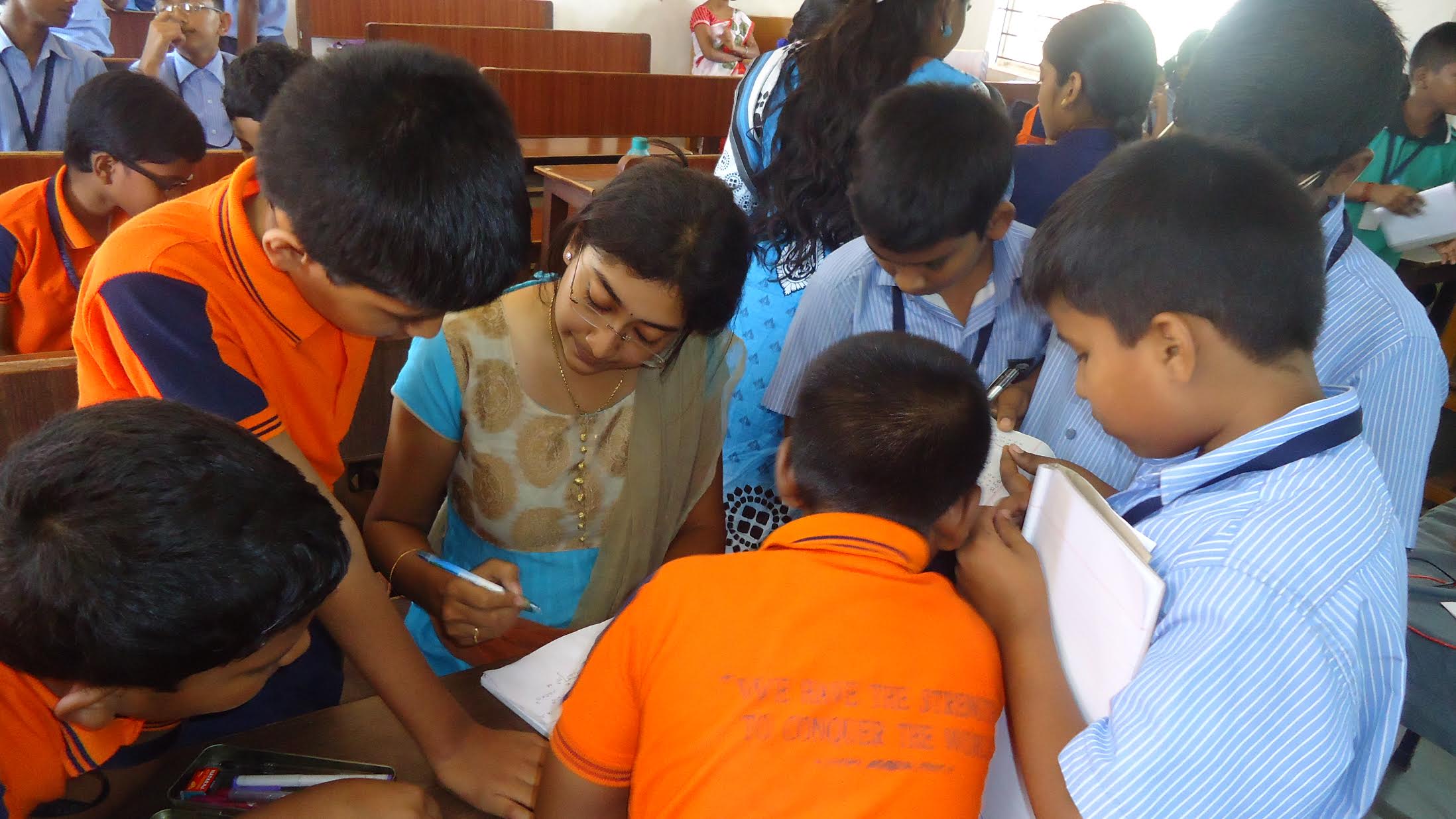 The story of how RAIF started is an interesting one. Sukruti started inviting Advisory Committee members  for the RobotzIndia event and  upon listening to her passion for hands on learning, they soon had the US Consulate as the knowledge partner for this event. The Scientific Advisor to Dr. APJ Kalam joined their advisory committee followed by the Vice – Chancellor of Anna University, Vice Chancellor of Middle East University,  Dean of Students of IIT Madras, Former Chief Election Commissioner of India, Programme Director of ISRO and so on.
This was the moment they felt RAIF should be an NGO as there are real top names involved. Hence RAIF was born on June 28th 2013. The company today is an 8 member team. The company is founded and headed by Mr. Kris Kumar and Sukruti Vadula.
Followed by the RobotzIndia competition, RAIF had 12 products as services to the students community (schools and colleges) and for the entrepreneurs where RAIF serves them as Incubators. RAIF is fully focusing on R&D activities in unexplored areas and hopes to be the guiding star for the really interested Robotics enthusiasts.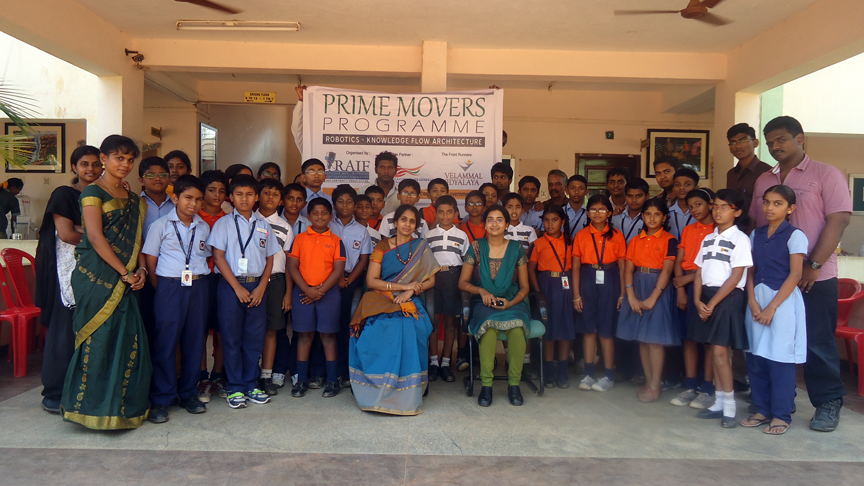 The story of Sukruti Vadula is quite inspiring as well. Very early on in life, Sukruti found meaning in her life through teaching and has continued on that path despite a number of obstacles. Her passion for hands on teaching is a huge reason for success of RAIF today.
"The ability to continue with the decisions taken without QUITTING is the main reason for SUCCESS.  Calculated Risk and the ability to stand by the Decision makes you a Leader. One does not need a billion dollar idea or a bag full of investment to become an entrepreneur. The ability to learn from the mistakes and the style of executing your ideas will make one a successful entrepreneur whom nobody can replicate."
she says.Sukruti is the recipient of  "Young Visionary Award" at early age of 23 from Shri Rajashree Birla, given by the Public Relations Council of India (PRCI).
"One of my proudest moment was when my mother received "The Best Parent" Award along with other celebrities mom's like Mr. Drums Sivamani, Mr. Lakshman of Lakshman Sruthi fame and the others."
she says.Sukruti envisions RAIF to grow as an organization which would have its incubators and students contributing as solution providers to major technology issues around the globe. RAIF also plans to support other Robotics Entrepreneurs in their ventures thereby spreading quality global Robotics expertise to the technology enthusiasts. The company plans to go global withing the next 5 year span.
Last but not the least Sukruti, the woman who believes in making dreams come true leaves us with another dream of hers.
"I dream of being featured by the Forbes Magazine in the "Top 50 Powerful women in the world" column"
Comments
comments