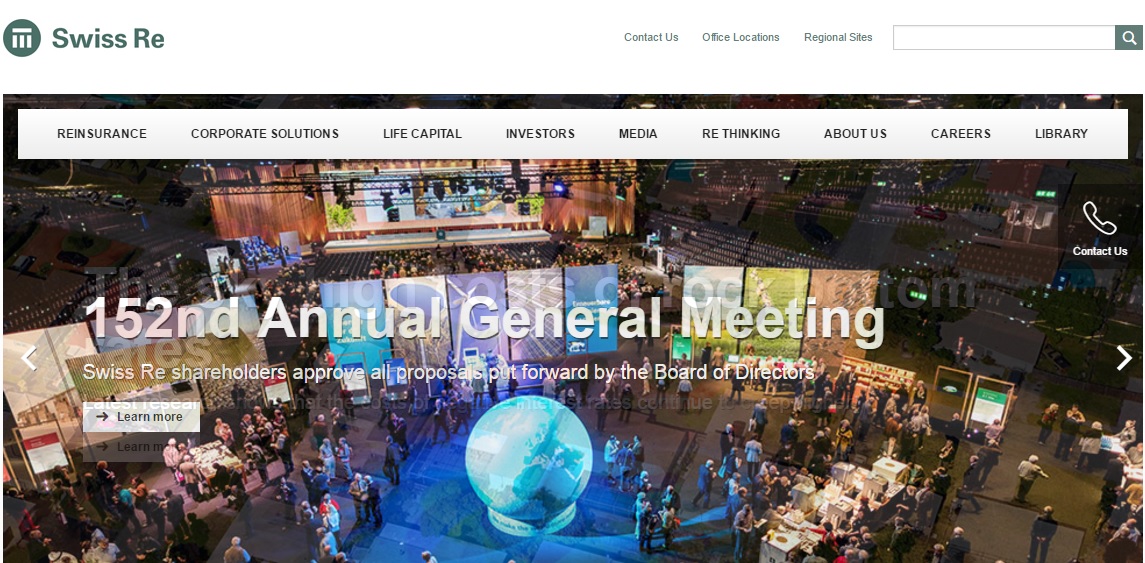 2 May, 2016, Bangalore: Swiss Re today announced the launch of its first-ever corporate InsurTech accelerator to help startups develop business solutions that could revolutionise the way (re)insurance conducts business. The accelerator is a programme managed by Kyron.
A number of themes identified for the programme include the Internet of things (home, industrial, health and motor), Systems of engagement (innovative distribution channels and models, digital assistants/ Robo advisors etc.)' and Smart analytics (across insurance value chain).
"Fintech is already disrupting the wider financial services world and is now starting to make its mark on insurance. We are seeing Fintech being used to engage with customers in novel ways: new methods of delivery, new products and new data sources will all have an impact on underwriting and our understanding of risk. Swiss Re aims to be at the heart of these changes, helping to make the world more resilient to shocks", said Jason Richards, Head P&C Business Management and Technology , Reinsurance, Swiss Re.
"The Accelerator programme provides a great opportunity for innovative startups to develop their products and business case. And it allows Swiss Re to connect with innovative, new companies to share ideas and learning. For the first programe, up to five startups in India will be selected. Managing risk may have been our core business for more than 150 years but we have never stood still. We want to continue to collaborate and learn so that we can create smarter solutions for our clients, helping the world rebuild, renew and move forward", continued Jason.
"The world, today, is constantly changing and to keep pace with the risk landscape, we need to continually innovate around how we offer risk protection products," said Alok Kumar, Managing Director, Swiss Re Bangalore. "Through this programme, we are creating an innovation platform that reinforces our long-standing commitment to bring out new and improved solutions that directly addresses real-world business challenges for the insurance industry," he added.
"We are excited about our partnership with Swiss Re to discover, mentor and accelerate high potential startups in the larger fintech space. Given NIPPs (Nasscom Industry Partnership Program) endeavour to bridge disruptive startups with global enterprises keen to adopt open innovation we enable collaboration at multiple levels – M&A, go to market, domain specific mentorship, acquihire. The InsurTech accelerator program by Swiss Re is pioneering and will go a long way in bringing Indian innovation to the global business community." Vidhya Shankar, Head – Partnerships, Nasscom 10000 startups said.
During the programme, startups will have access to the global expertise and insights from the Swiss Re team, mentors from the industry, and technical enablement to work effectively from the Swiss Re, Bangalore office. At the end of 16 weeks, the selected startups will present their learnings and achievements to our ecosystem partners, potential investors and a panel of judges.
Also Read-
Yumist Calls A Quit In Bangalore But Expands Its Operations In Delhi NCR
Paytm Joins Hands With Wipro To Meet Its Requirements For Payments Bank Business
Comments
comments