In a statement on Saturday, the company said, Taiwan Semiconductor Manufacturing Co Ltd (TSMC), the world's largest contract chipmaker, will recruit more than 6,000 new employees in 2023. The hiring drive comes in spite of a downturn in the chip industry across the world.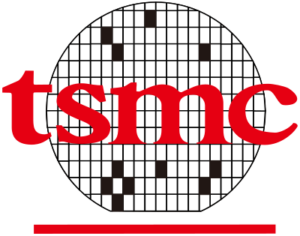 According to TSMC, the company will seek "young engineers with associates, bachelor's, masters's or doctorate degrees in electrical engineering or software-related fields, in cities all across Taiwan."
The company added that the average overall salary of a new engineer with a master's degree is $2 million ($65,578.07).
A decrease in demand for electronics and high inventory levels following a shortage of some chips have led to a downturn for the semiconductor industry.
Since late 2022, a number of chip companies around the world have reined in investments.
Intel Corp recently announced that it would cut payments to mid-level staff and executives from 5 per cent to 25 per cent.
TSMC's dominance in making some of the most advanced chips for high-end customers such as Apple Inc has shielded it from downturn.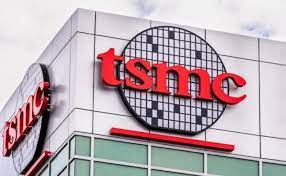 The company slightly decreased its annual capital expenditure for 2023 and predicts a first-quarter revenue drop, but has said it expects demand to pick up by the second half of this year.
Taiwan Semiconductor Manufacturing Company Limited (TSMC; also called Taiwan Semiconductor) is a Taiwanese multinational semiconductor contract manufacturing and design company. Also claimed to be "the world's most valuable semiconductor company, the world's largest dedicated independent (pure-play) semiconductor foundry, and one of Taiwan's largest companies, with its headquarters and main operations located in the Hsinchu Science Park in Hsinchu." It is majorly owned by foreign investors.
Founded in Taiwan in 1987 by Morris Chang, TSMC was the world's first dedicated semiconductor company and has long been the best company in its field. When in 2018, Chang retired, after 31 years of TSMC leadership, Mark Liu became the chairman and C. C. Wei succeeded him as the Chief Executive officer. It has been listed on the Taiwan Stock Exchange (TWSE: 2330) since 1993; in 1997 it became the first Taiwanese company to be listed on the New York Stock Exchange (NYSE: TSM). Since 1994, TSMC has had a compound annual growth rate (CAGR) of 17.4 per cent in revenue and a CAGR of 16.1 per cent in earnings.
With a global capacity of about thirteen million 300 mm-equivalent wafers per year as of 2020, TSMC makes chips for customers with process nodes from 2 microns to 5 nanometres. The company has been working to increase and improve its manufacturing capacity for most of its existence, being influenced by the demand cycles of the semiconductor industry.