As a part of the tech in Techstory, we bring you the latest in the technology from around the world under "TECH THIS WEEK!" every Sunday! This week we saw the 360 degree view of the SpaceX landing in YouTube and Twitter killing off one of its most useful account. We also saw Google Brain's team going to work in TensorFlow and Microsoft letting Flow compete with IFTTT. In case, if you've missed any of those, along with how Puma's latest robot is going to help you in beating Usain Bolt's record, don't worry just keep reading!
Twitter just killed off the most useful Twitter account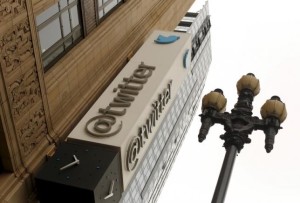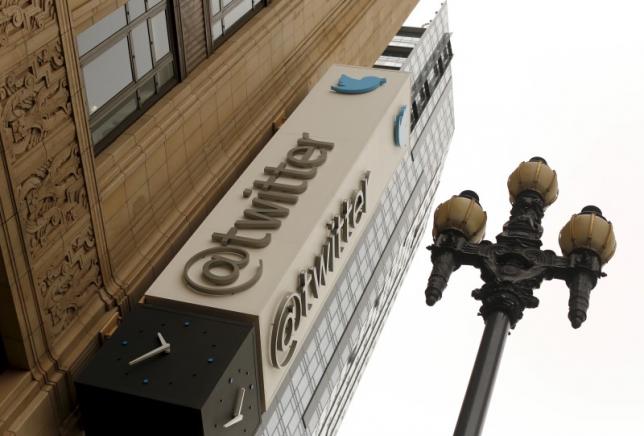 So much happens on Twitter that it can be impossible to keep track of, even if you're staring at it for hours a day. That's what made MagicRecs so useful. It was an account Twitter created that sent you custom alerts based on the people you had chosen to follow. If 10 of them all followed the same person suddenly, MagicRecs would send you a direct message with the name of the account and which of your friends followed it. If a bunch of your friends all retweeted the same tweet, MagicRecs would let you know about that, too. Anyway, MagicRecs is dead now, TechCrunch reports. This makes me sad!
MagicRecs were born in the spring of 2013, a period of truly glacial product development at Twitter. It was a time when the ability to upload a second photo with your tweet qualified as big news. (Just kidding — that feature didn't arrive until 2014.) And so it was very exciting when, simply by following an account — a bot account, no less! — you could meaningfully improve your Twitter experience. It was so powerful that organizations had to tell people not to follow high-profile new employees before the news became public, lest MagicRecs blow their cover. Some 112,000 people followed MagicRecs in the years that followed, and no one ever criticized it, because it was perfect. Twitter even tried to take it a step further with EventParrot, an account that offered to DM you breaking news. (It never worked quite as well, and was abandoned long ago, and no one cared.)
In the fall of 2013, Twitter said it would use what it learned from MagicRecs to improve push notifications, essentially integrating it into the main app. Three years later, this is Twitter's excuse for killing off MagicRecs. "Recommendations that were previously shared via direct message are now delivered via push notification," the company told me in an email. "Users can control recommendation notifications in their mobile notification settings."
MagicRecs stopped sending me notifications in February. When I asked Twitter about it at the time, the company told me MagicRecs were still active. But I never received another message, and despite having every mobile notification switched to "on," I've never gotten a MagicRecs-style push notification in the app, either. (Twitter tells me this may be a bug.) It's a shame. Twitter is as hard to follow as ever, and the one useful bot in my life is now dead.
Source: theverge.com
DeepMind AI Group Moves to TensorFlow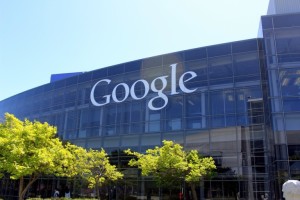 Google's DeepMind artificial intelligence (AI) research group today announced that for all future research it will use TensorFlow, a machine learning library that Google open-sourced last year, instead of Torch, an older framework.
The move suggests that some of Google's brightest AI minds are convinced of the promise of Google's own open source software; TensorFlow is now good enough for DeepMind.
"We believe that TensorFlow will enable us to execute our ambitious research goals at much larger scale and an even faster pace, providing us with a unique opportunity to further accelerate our research programme," Koray Kavukcuoglu, a research scientist at Google DeepMind and one of Torch's core contributors, wrote in a blog post.
This is important because of DeepMind's considerable capabilities — earlier this year its AlphaGo AI player of the ancient Chinese board game Go beat top-ranked Go player Lee Sedol.
To be sure, DeepMind is not Google's only AI research unit. Google also has the larger Google Brain team.
In a letter to Alphabet shareholders yesterday, Google chief executive Sundar Pichai played up the importance of AI. "We've been building the best AI team and tools for years, and recent breakthroughs will allow us to do even more," Pichai wrote.
There are several other open-source deep learning frameworks to choose from, but it would only be right for Google's internal groups to gradually align with its own open source tooling.
"Our transition to TensorFlow represents a new chapter, and I feel very excited about the prospect of DeepMind contributing heavily to another great open source machine learning platform that everyone can use to advance the state-of-the-art," Kavukcuoglu wrote.
Google said earlier this month that TensorFlow could now support training across multiple machines, not just one.
Source:techstory.in
Puma's got a tiny racing robot that can move as fast as Usain Bolt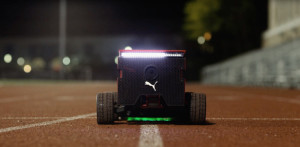 Its story is that of an epic battle. Mankind versus machine in a race for dominance. Only one can win.
In practice, thankfully, it's much, much more adorable. A four-wheeled robot that looks remarkably like an RC car
crossbred with a shoebox , programmed to give athletes something to race against. A sort of free-roaming robotic rabbit to their inner-greyhound.
BeatBot was created for Puma by the J. Walter Thompson ad agency — and a bunch of MIT engineers. The sporty little robot has nine built-in infrared sensors designed to follow the lines of a race track as it zips along at a pre-determined pace.
The 'bot is capable of hitting Usain Bolt levels of speed, but runners can slow it down via a mobile app in hopes of actually having a chance against the little box, which monitors the revolution of its wheels to figure out how fast it's going. The BeatBot also sports front- and rear-facing GoPro cameras and LED lights on its tail for easier viewing after it leaves a runner in the dust.
For now, the shoe company is only making the BeatBot available to its own athletes (such as the aforementioned Bolt), but there are plans to introduce it to a number of athletic programs later this year.
Source: techcrunch.com
Microsoft Launching Flow to Compete With IFTTT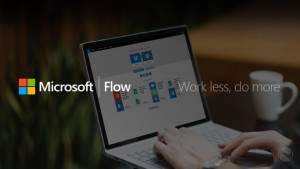 Microsoft is preparing to launch a new tool, which it says "makes it easy to mash-up two or more different services". Microsoft Flow is described by the company as "a service for automating workflow across the growing number of apps and SaaS services that business users rely on".
Flow is similar in concept to IFTTT ('If This Then That'), which allows users to create 'recipes' to automate tasks triggered by predefined events, changes or actions on web services. For example, you could set up a recipe that automatically sends you an email whenever a particular person posts something on Facebook.
Flow connects all of your cloud services – including Slack, GitHub, Twitter, and Google Drive – together in new and novel ways.
Flow is based on a tool originally introduced alongside Microsoft PowerApps last November as a closed preview. But once it's officially announced, whenever that is, it'll be free and open to everyone, so maybe give it a shot. If nothing else, it's a great sign of Microsoft's continued willingness to work with outside companies.
Source: techstory.in
SpaceX releases 360-degree video of its Falcon 9 rocket landing on an ocean platform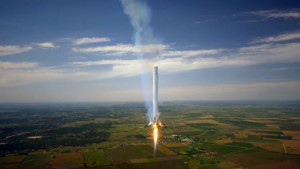 Earlier this month, SpaceX successfully landed its Falcon 9 rocket on a platform out at sea. And while you may have watched it live, being there is just another experience. That's why the company released a 360-degree video both onYouTube and Facebook that lets fans witness this historic landing as if they were right there.
When viewed either on the browser, phone, or even using your virtual reality headset, the 360-degree video gives you a front-row seat as the camera is nicely positioned just feet away from where the rocket eventually lands. You can hear the roar of the engines as it touches down on the platform.
The fourth time was the charm for the firm started by Elon Musk. It came close before but unfortunately the reusable rocket wasn't able to touch down on a moving platform in the ocean. It was successful on land at Cape Canaveral, of course, but the water made things more complicated.
Source: venturebeat.com
For regular updates on Tech, check out Techstory's Technology Space!
(Image Credits : feature Image From Freepik)