As a part of the tech in Techstory, we bring you the latest in the technology from around the world under "TECH THIS WEEK!" every Sunday! This week we saw Facebook introducing community help for crisis response and Microsoft partnering up with OpenAI. We also saw Whatsapp rolling out the much awaited video calling feature and Lyft releasing its first connected car in-device Amp. In case, if you've missed any of those, along with Microsoft's latest partnership with the Linux community, don't worry just keep reading !
Facebook Introduces Community Help, Crisis Response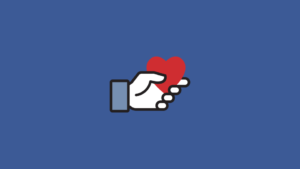 Facebook has introduced a couple of new features and updated few for the betterment of the community.
Facebook stated, "Initially, Facebook decided when Safety Check was activated, but our goal has always been to make it more useful for people for more types of incidents. We believe people closest to a disaster should play a bigger role in deciding when Safety Check is most helpful. So today, Safety Check will be turned on by our community instead of Facebook. When a lot of people post about an incident from the affected area, they may be asked if they're safe. Once marked safe, a person can then invite friends to do the same."
The feature was introduced back in October 2014 and was used actively during Nepal earthquakes, Nigeria & Brussels bombing and another terrorist bombing in Pakistan.
Talking about Expanding fundraisers, Facebook added, "In June, we started helping people raise money through Fundraisers for an initial group of nonprofits directly on Facebook. Today we are expanding these tools so people can fundraise for more than 750,000 nonprofits and add a donate button to Live videos and posts."
For the month of November, people in the U.S. can use Facebook to collect donations and increase awareness for their Movember Foundation campaign in support of men's health. They'll be able to sync their fundraisers then raise money through both Movember.com and Facebook. Check out what Mark Zuckerberg has to say about the community help in the video below!
WhatsApp Video Calling to Roll Out in Next Update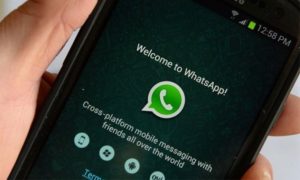 It's a great news for all the WhatsApp users, Now you won't need to rely on any other app to make a video call! Yes, It's finally happening! In its latest update WhatsApp's more than one billion users can make video calls across Android, iPhone, and Windows Phone devices.
WhatsApp stated in a blog post, "We're introducing this feature because we know that sometimes voice and text just aren't enough. There's no substitute for watching your grandchild take her first steps, or seeing your daughter's face while she's studying abroad. And we want to make these features available to everyone, not just those who can afford the most expensive new phones or live in countries with the best cellular networks."
It further stated, "Over the years we've received many requests from our users for video calling, and we're excited to finally offer this feature to the world."
WhatsApp co-founder Jan Koum said in an interview that video calls will be rolled out to 180 countries within hours after the feature is introduced at an event in India.
Shocking Year Continues as Microsoft Joins Linux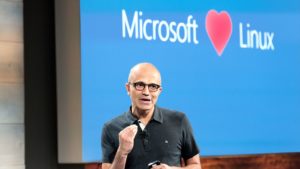 In what can be termed as a shocking year, it can't get any better! The Linux Foundation, the nonprofit advancing professional open source management for mass collaboration, today announced that Microsoft has joined the organization as a Platinum member during Microsoft's Connect developer event in New York.
John Gossman, Architect on the Microsoft Azure team, will join The Linux Foundation Board of Directors.
From cloud computing and networking to gaming, Microsoft has steadily increased its engagement in open source projects and communities. The company is currently a leading open source contributor on GitHub and earlier this year announced several milestones that indicate the scope of its commitment to open source development.
The company released the open source .NET Core 1.0; partnered with Canonical to bring Ubuntu to Windows 10; worked with FreeBSD to release an image for Azure; and after acquiring Xamarin, Microsoft open sourced its software development kit. In addition, Microsoft works with companies like Red Hat, SUSE and others to support their solutions in its products.
The Linux Foundation is the organization of choice for the world's top developers and companies to build ecosystems that accelerate open technology development and commercial adoption. Together with the worldwide open source community, it is solving the hardest technology problems by creating the largest shared technology investment in history.
Founded in 2000, The Linux Foundation today provides tools, training and events to scale any open source project, which together delivers an economic impact not achievable by any one company.