What is it that makes a product launch truly successful?
It is said that the distance between dreams and reality is called Action.
Staying true to this, laying out a well-detailed execution plan enclosing the various sectors of the development process is fundamental to the procedure.Often companies tend to focus only on the marketing aspect, turning a blind eye towards the technical features that need to be incorporated during the finals stages of a product launch.
And as pointed out, there can be quite a few technical factors that go into the launching of a successful product.
Here are a few technical things before product launch that you need to be aware of.
1. Alpha + Beta testing gives you the perfect product!
During the initial alpha testing stage, the partially developed products are primarily required to undergo tests to check for minor defects in their working. It mainly comprises of tests conducted in labs by the internal employees during the product development process.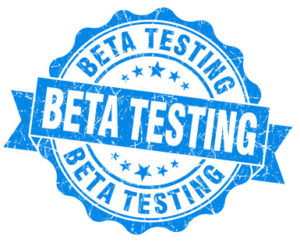 But thanks to Beta testing, customers now get to have a say in the final specifications of a product. Often a limited set of user groups is chosen and handed the final product before it is released to the public. This ensures the assessment of the product in a real time environment.
Security, reliability and productivity are evaluated and the results are analysed to generate the best possible outcome enabling beta testing to be regarded as one of the technical things before product launch.
With several beta testing platforms available, every product can be thoroughly examined and analysed.
Related read: Considerable App Marketing Strategies That Drive App Downloads
2. Avoid Patent Infringement
If you are planning on launching a product, being wary of patent infringement can be pretty helpful. With a multitude of product launches happening, there is always a fear of your ideas being stolen or copied and in some cases the other way around too.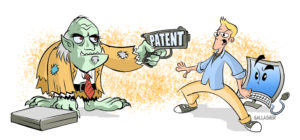 Applying for a patent is done to prevent other companies from entering the market via the patent protection clause.  This ensures exclusive rights to the particular technology that your company has developed, thus denying your competitors from using it without prior authorisation. 
Innovative products based on technological advancements that can have drastic changes need to be patented.
Moreover, it's important to note that a patent only lets you prevent other companies from commercializing it, but a third party can be free to roughly base their product around your patented technology. 
3. Market Validation – Why and How?
The Customer is King. But unfortunately, companies tend to introduce customers to the decision-making process at a very later stage. According to the Harvard Business Review, it is absolutely pivotal to bring in the customers for product insights as they offer reviews, valuable opinions and raise new concerns that were probably not thought of before.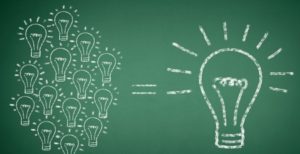 Identification of the desired target group remains key to the market validation process. It is ideally performed during the primary stages of product development.
Building a questionnaire that asks the right questions while monitoring the emotional responses of the target market is beneficial in the shaping of the ideal product that meets customer needs all around.  
And hence market validation falls under one of the technical things before product launch that need to be considered well beforehand.
4. Product Certification – Keep it Real!
Product certification is one of the technical things before product launch that is key to achieving success.
Product certification is a process to ensure that a proposed product meets a specified standard or requirement and that it can offer a certain level of quality and function.
A product, to be certified has to pass certain performance tests and quality assurance tests. This is a prerequisite in bringing your technical product to market.
Though each nation usually has its own accreditation bodies for the sake of product certification, they are to be accredited by the International Accreditation Forum and the multilateral agreement (MLA).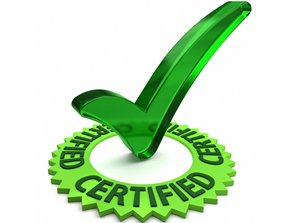 Product certification enables the consumers to gain trust over the use of the product as only those products that pass the tests are labelled fit to use and allowed to enter the consumer market.
5. TrackPost Launch Results
The day has finally arrived! The product has been launched successfully! Rave reviews from customers pour in and the team is happy with the progress achieved! But it ain't over yet, the job has just begun.
Tracking the results of the projects is just as important as the whole product development process. As the customer base increases, the product hits a larger section of society encompassing people with different tastes and preferences.The information gained post launch is instrumental in the evolution of new features and more often than not, in the growth of a new future product.
Related Read: Be Proactive and Avoid Website Performance Outages which can impact your business
Bringing out Innovation and Creativity to the table
Products incorporating unique features having a mass appeal tend to do great when it comes onto the market. Marketing strategies that can lure the customers into purchasing them need to be chalked out.
Defy the odds and as a result, come up with exciting products and service that revolutionise your industry.
These can indeed be beneficial as developers usually vy for changes that transform how customers think and operate. Although this does not fall under one of the technical things to be considered before product launch, it does play a very important role in determining the success of the product launch.
The final checklist
Ensure that you let your core stakeholders get a thorough understanding of the final product so that everyone is on the same page and no voice in the company goes unheard.

Knowing your enemy is vital for staying strong in the market competition.  

Keep your product description short simple and concise.

Use social media to generate the required hype for the launch of your product.

Set up a robust pricing strategy to see to it that consumers are willing to pay the price for your product.
Summing up of the few technical things before product launch…
Launching a product can be quite a task but taking the right steps can go a long way in being the next big thing in your particular industry.
In a world where multiple products and services are generated every passing day, dare to be different and bring out the innovator in you. At the end of the day, customer satisfaction is what every product developer strives for.
There is no real formula to launch the perfect product but with proper marketing techniques and well-revised consideration of technical things before product launch, you can do wonders in catering to the needs of the customers and spell out success with your newly launched product.
Also Read: Reskilling As A Solution To Technological Advancement
Comments
comments