Investors in the United States have taken legal action against Tesla, probably the most well-known producer of electric vehicles (EVs), and CEO Elon Musk over the company's safety allegations regarding the Full Self-Driving and Automatic pilot features of its models.
As per Reuters, stockholders argued Tesla had misled them for 4 years in a planned class action lawsuit issued in a federal court in San Francisco. Zachary Kirkhorn, the chief financial officer at Tesla, and Deepak Ahuja, his predecessor, are also the defendants.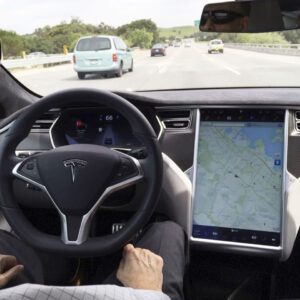 The class action lawsuit alleged that Tesla made wild and deceptive claims to cover up how its system "created a serious risk of accident and injury." A series of deadly accidents in the United States have put Tesla under investigation for a while.
Both the Securities and Exchange Commission (SEC) and the US National Highway Traffic Safety Administration (NHTSA) have been inquiring into Tesla's self-driving statements. Ever since allegations of fraudulent company claims started popping up, the value of Tesla's shares has been on an up-and-down roller coaster.
"As a result of defendants' wrongful acts and omissions, and the precipitous decline in the market value of the Company's common stock, plaintiff and other class members have suffered significant losses and damages," the complaint said. Tesla is yet to offer a response.
Lamontagne v. Tesla Inc. et al. is a suit that demands unspecified damages for Tesla stockholders from February 19, 2019, through February 17, 2023.
After briefly giving up the top rank to the 73-year-old French entrepreneur Bernard Arnault, Musk is believed to have regained it as the richest person in the world. Tesla's share cost has risen by over 70 per cent this year, which has boosted Musk's net worth.
From its intraday lowest on January 6, Tesla shares have increased by about 100 per cent as investors enhance their bets on riskier growth stocks despite evidence of a strengthening economy and a slower rate of Federal Reserve interest rate increases. After decreasing the cost of different models, the firm has also gained from growing demand for its electric cars.
Comments
comments