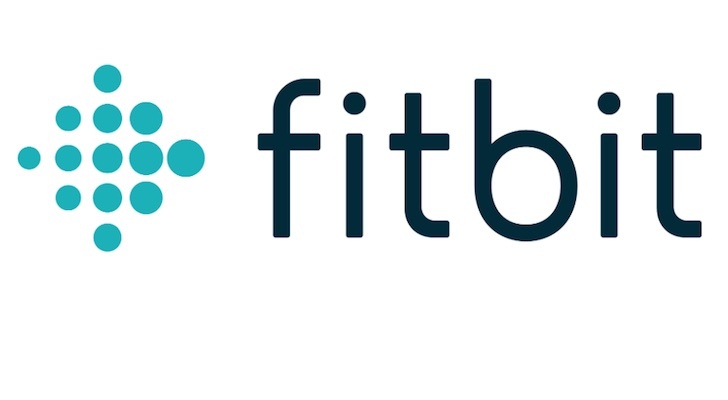 In a span of just 10 years, Fitbit, a hardware startup, has transformed itself into a tech powerhouse. Being a pioneer in manufacturing health and fitness trackers, Fitbit has literally created a kind of fitness craze around the world. But, what is the secret behind the success of this San Francisco-based innovative startup? Has its journey been smooth or one resembling a roller coaster ride? Are there other wearable fitness trackers? Let's find out –
How It was Founded
The story of Fitbit, like other successful startups, started with a novel idea – using sensors in small wearable devices. James Park and Eric Friedman were the ones to see the potential of turning this idea into a business, which led to the creation of Fitbit in 2007.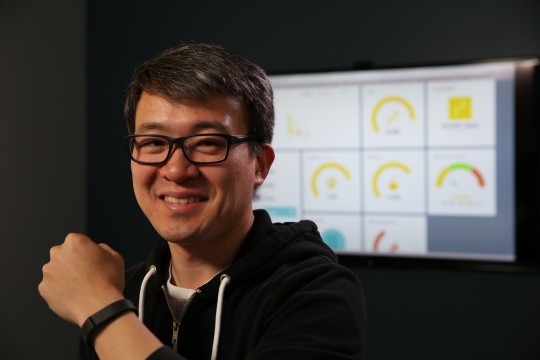 However, neither Park nor Friedman had any prior experience in manufacturing. Nevertheless, they raised around $400,000 only to realize that even such a large sum wasn't sufficient. So, both of them decided to seek potential investors by showing their idea with just 'a circuit board placed inside of a wooden box'.
But, within a span of 10 years, the 'wooden box with a circuit board in it' became a $4 billion dollar company. However, it did not achieve success overnight. During this period, the company was on the verge of going out of business, not once or twice but seven times.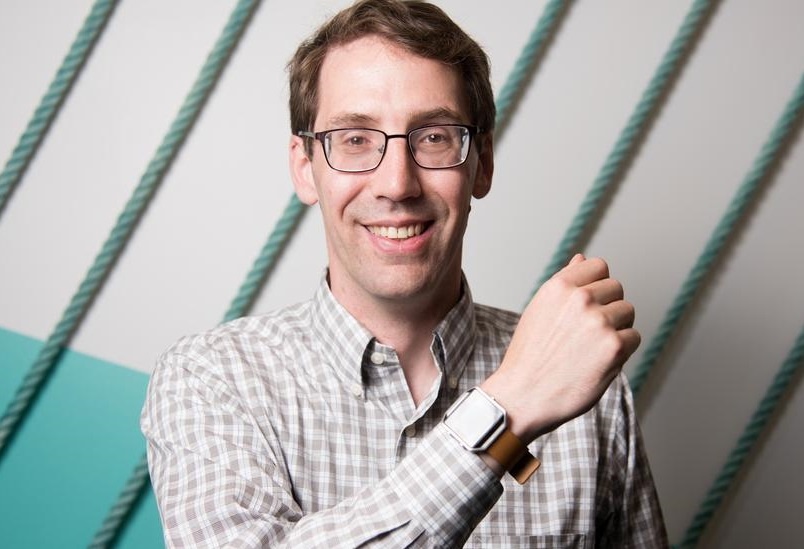 Making the First Device
For Fitbit, getting pre-orders for their product was not difficult. In fact, at the TechCrunch 50 conference held on 9th September 2008, Fitbit received 2,000 preorders in one day. This far exceeded the expectation of the founders who hoped to get 50 pre-orders at the conference.
But, what was tricky for the company was its founders' apparent lack of experience in manufacturing. Park and Friedman spent nearly 3 months in Asia touring factories looking for supplies and bringing up the production lines.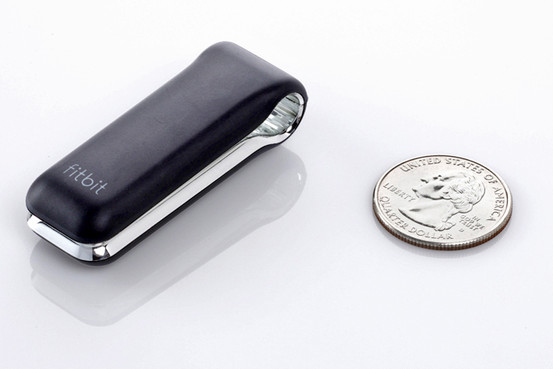 Soon, issues related to technicality and design cropped up including one with the antenna of the product. In an interview with Jeff Clavier, James Park said,
"In my hotel room I was thinking this is it. We're done. We literally took a piece of foam and put it on the circuit board to fix an antenna problem."
But despite all such initial setbacks, Fitbit was finally able to launch its first tracker towards the end of 2009. They shipped around 5,000 units directly to consumers which helped them retain a good profit margin. They also got more than 20,000 orders. Describing Fitbit's initial success, Park quipped,
"It was the right product at the right time at the right price point".
But despite its initial success, the company was in need of more funds in order to get more traction. Though it wasn't easy, they were eventually successful in convincing venture capitalist Brad Field to invest in their products.
Their first product was named 'Fitbit'. It was a wireless-enabled device equipped with an internal motion detector to track movements, sleep, and calorie burn of the wearer during the day and night. It was a clip-on device, i.e., it could be clipped on to the user's clothing.
Though it isn't a smartphone-connected device, its wireless base station or the docking unit enables it to sync to a device when it comes within its 10 feet range. The device comes with synching software that needs to be installed by users on their Mac or PC, so that it can port the data to Fitbit's online portal.
Fitbit's Journey – The Timeline
Since the launch of its first product, Fitbit has not looked back. It has come up with innovative products, went for more funding rounds, and also acquired several companies to strengthen its position in the market.
Here is a chronological account of the journey of Fitbit –
October 2008 – Fitbit went for its first round of funding. It raised $2 million from True Ventures, SoftTech VC, and angel investors.
September 2009 – The first fitness device or tracker, 'Fitbit' or Fitbit Classic was launched. The product was a commercial success at a time when the domain of wearable fitness device was still in its infancy.
September 2010 – The second round of funding took place, where Fitbit raised $8 million. The year also saw Foundry's Brad Feld joining the company's board.
October 2011 – Fitbit Ultra with iPhone app was launched. The new model has seen several improvements and additions like an altimeter, a digital clock, a stopwatch, and Chatter motivational message system.
January 2012 – Fitbit unveiled 'Aria WiFi Smart Scale', a connected weight scale that can measure weight, BMI, and body fat percentage and the data can be uploaded on Fitbit's online portal. The company also raised $12 million from its existing investors – Foundry Group, True Ventures, SoftTech VC, and Felicis Ventures.
September 2012 – Fitbit One and Fitbit Zip were launched, which can connect directly to smartphones via Bluetooth Smart. Fitbit one was launched to replace the flagship Ultra device.
January 2013 – Fitbit Flex, a new Bluetooth Smart-enabled activity tracker that can be worn on the wrist, was unveiled by Fitbit at CES. The activity tracker was launched in March.
March 2013 – Fitbug, a London-based startup filed a lawsuit against Fitbit for trademark infringement and unfair business practices. Fitbug eventually lost the trademark lawsuit.
August 2013 – Fitbit raised $43 million from both existing and new investors. Softbank Capital, Qualcomm Ventures, and SAP Ventures were the new investors to participate in the funding round.
August 2013 – A study on using a Fitbit activity tracker to monitor recovery in cardiac surgery patients was published by Mayo Clinic. It was found that tracking steps with Fitbit is not only easy and cost-effective but could also help hospitals to determine the duration for which a patient recovering from surgery needed to stay in the hospital.
October 2013 – Fitbit Force was launched. The new device came with an LED display that rotates between very active minutes, i.e., the time between medium to high-intensity activities like steps taken, floors climbed, calories burned, etc.
January 2014 – Fitbit released an update to its app to enable passive tracking. The update uses Apple's M7 motion coprocessors so that even those not using Fitbit activity tracker can access fitness data by using the app.
February 2014 – Fitbit Force was recalled upon receiving a number of complaints from users about skin irritation or rashes after wearing the tracker.
March 2014 – HTC, the Android smartphone maker announced the preloading of Fitbit's app on all HTC One smartphone.
October 2014 – Fitbit decided to not integrate its app with Apple's new health data hub and said that they might opt to do that in the future. Around the same time, Fitbit also announced 3 new devices – Charge, Charge HR, and Surge monitor that come with caller ID.
January 2015 – Charge, Charge HR, and Surge monitor were launched.
March 2015 – Fitbit acquired FitStar, a fitness coaching app developer. The acquisition was executed with an aim to add more training features to Fitbit's premium subscription service.
May 2015 – Fitbit filed for IPO with a NYSE listing disclosing its plan to go public. The IPO was filed for $358 million. The company's stock started trading as "FIT".
February 2016 – Fitbit Alta was released. It offers a full OLED screen which can be tapped for reminders, a clock, and smartphone notifications.
March 2017 – Fitbit Alta HR was released. It comes with an added heart monitor and includes the new sleep stages feature.
September 2017 – Fibit Iconic smartwatch was released. It is the successor to Blaze and Surge, and is designed specifically to compete with Apple Watch Series 3.
April 2018 – Fitbit Versa is released. With a square design and round edges, it resembles the Apple and Pebble watches.
October 2018 – Fitbit Charge 3 is released. It features a heart rate sensor, an oxygen saturation (SPO2) sensor, and improved sleep tracking than Charge 2. A special edition of the Fitbit Charge 3 has been released with the special feature -"Fitbit Pay".
Controversies
Fitbit tasted huge success but not without its fair share of troubles and controversies. As mentioned already, Fitbit Force was recalled by the company, as many customers ( around 9,900) were reportedly affected by skin irritation or rashes after wearing the fitness tracker.
The skin irritation was speculated to be caused by an allergic reaction to nickel. The product was finally recalled and then replaced with supposedly non-irritating Fitbit Charge and Charge HR, although many users reported allergic reactions from Charge and Charge HR as well.
The next controversy to hit the fitness brand is related to privacy. One of the main secrets behind Fitbit's success is its website, where users can upload their physical activity information from the device and then analyze and share it with others. In 2011, the same became a source of huge controversy, mainly due to the website's default activity-sharing settings.
Although users did have the option of making their physical activity information private, many users were unaware of it. Some such users were including details about their sexual activity in their exercise logs without knowing that their private information was available for public viewing due to the default activity-sharing settings.
Fitbit responded to this crisis by making such data private by default and also by asking the search engines to remove the indexed user profile pages from their databases.
The health data recorded in Fitbit devices are not legally protected unlike the regular medical records. This means that data from Fitbit devices can be accessed by relevant authorities in certain situations. In fact, fitbit data have already been used in the court more than once.
In December 2014, a personal trainer shared her Fitbit data to prove her claim that she had been unable to work after an accident. In 2016, data from Fitbit Surge was used in a sexual assault case. The case was found to be a false and fabricated one after analyzing the fitbit data.
Fitbit users were in for a major shock in January 2016, when they found their accounts being hacked by cyber hackers. What's more, hackers also got access to their daily schedules and details of their daily activities.
The list of controversies to plague Fitbit is indeed a long one. In September 2014, US Senator, Schumer termed Fitbit and other fitness trackers as "privacy nightmare", and demanded the US Federal Trade Commission to regulate such devices.
Fitbit responded by clarifying that it did not sell data to third parties. The company also made its privacy policy clearer and decided to hire the lobbying firm – Heather Podesta + Partners, in order to educate lawmakers about health and fitness devices.
The legal tussle between Fitbit and Jawbone has been a long and bitter one. In 2016, the International Trade Commission cleared Fitbit of any misappropriation of trade secrets from its rival Jawbone. In 2017, the two companies also reached a sort of settlement creating speculations that the legal battle was over.
But recently, US prosecutors have charged 6 current and former employees of Fitbit with possessing stolen trade secrets from Jawbone. The employees reportedly received the trade secrets after leaving Jawbone. These charges are, however, against the individuals and not against Fitbit as a company.
What Worked for Fitbit
Despite all initial struggles, controversies, and legal woes, it is an undeniable fact that Fitbit has secured a unique place for itself in the wearable segment. The secrets to its success are many.
Right from creating awareness about fitness to instilling a sense of competition among people in order to make fitness a social experience, Fitbit experimented with several innovative strategies. By enabling us to compete with our friends, it has gamified the entire fitness regimen.
In other words, staying fit is no longer boring as Fitbit has made it fun by adding the thrill of winning in it. And this has been made possible through a combination of marketing-savvy and compelling software like its apps and desktop dashboard, which allow users to connect and compete with their friends.
Another clever strategy that worked for Fitbit is its corporate wellness & workplace wellness programs, which helped increase brand awareness through word-of-mouth marketing. The word-of-mouth marketing is the main marketing model employed by Fitbit to which it owes much of its success. Its strategy to partner with health-focused companies also paid rich dividends.
Its decision to join hands with Fitbit users and the hunger relief organization, Feeding America to donate about 1.5 million meals, helped generate goodwill for the brand. It started the FitForFood program in 2015, where Fitbit users were to exchange calories burnt for food to be donated to Feeding America. Further, it roped in the famous comedian Joel McHale, to promote the initiative on Twitter.
You can also Read: Why Fitbit is a Promising Wearable
What Lies Ahead
There is no denying the fact that so far, Fitbit has been one of the market leaders in the wearable tech category. But, it has been facing a tough challenge from none other than Apple. And Fitbit is gearing up to meet the challenge with a new product line.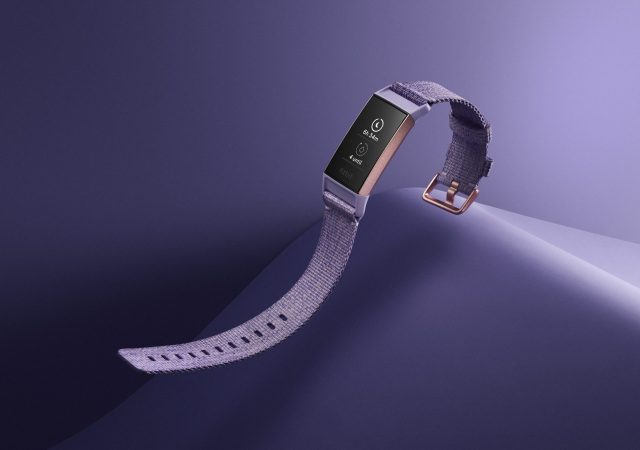 It has already launched the much-awaited fitness device – the updated version of charge 3 and is also planning to launch a new smartwatch, called Versa and a new activity tracker for kids called, Fitbit Ace.
Starting a hardware startup with no experience in manufacturing is not a cakewalk! When Fitbit started its journey, there were very few hardware-based startups in the Silicon Valley and VCs were reluctant to invest in such startups as they had lost millions in them. But, Fitbit managed to overcome these odds to finally emerge as a fitness brand to be reckoned with.
Riding on innovative products, clever marketing strategies, and impactful advertising campaigns, Fitbit has been able to win sizeable market share. But in recent times, it is losing its market share to competitors like Apple and Huawei.
In the coming days, it is going to face tougher challenges not only from its current competitors but from new entrants as well. Will Fitbit lose its ground or will it be able to rise to the occasion? – Only time will tell.
Comments
comments