Recently, James P Gorman, the CEO of the multinational investment bank and financial services company Morgan Stanley, made a notable announcement regarding his plan to step down from his current position within the next 12 months. Gorman who joined Morgan Stanley in 2006 as the President and Chief Operating Officer of the Global Wealth Management Group, eventually assumed the role of CEO in 2010 and chairman in 2012.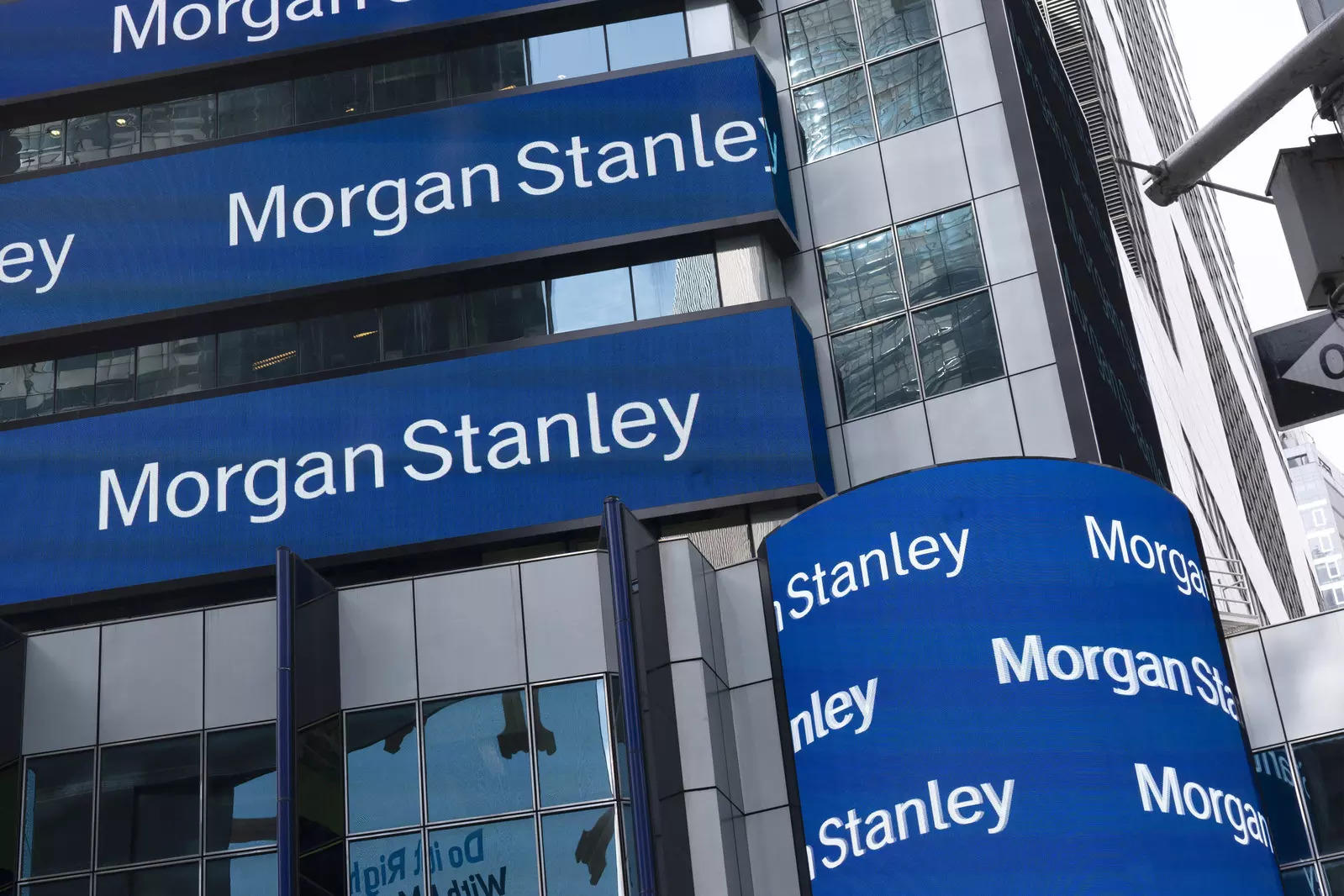 Following the announcement of James P Gorman's resignation, the competition for the coveted top position at Morgan Stanley, one of the world's largest wealth management institutions, is now underway.
According to reports, the company has initiated an internal search for its next CEO and has identified three potential candidates who are currently being evaluated for the role.
Saperstein, Pick, and Simkowitz Compete for the Top Spot
In a thrilling battle for the top spot, the contenders at Morgan Stanley are engaged in fierce competition. Andy Saperstein, the mastermind behind the management of wealth for rich clients, is one of the front runners in the race with his extraordinary achievements.
On the opposing side, Ted Pick, the daring leader responsible for the high-stakes institutional securities group, dominates the realm of trading and dealmaking with unwavering resolve.
But there's a wildcard in the mix—Dan Simkowitz, a seasoned executive who holds the key to both sides of the firm. With extensive experience overseeing asset management, Simkowitz brings a unique perspective to the race, bridging the gap between Saperstein's wealth management prowess and Pick's risk-taking expertise.
As the battle intensifies, the stage is set for a captivating showdown to determine who will claim the coveted throne at this illustrious institution.
In this article, we will delve into a comprehensive analysis of the experience and skill sets of the three remarkable individuals vying for the esteemed CEO position at Morgan Stanley. Let's take a closer look at the qualifications and accomplishments of each candidate as they compete for the top role in this prestigious institution.
Andy Saperstein
Andy Saperstein joined Morgan Stanley in 2006 as the Chief Operating Officer (COO) of National Sales. After the acquisition of Smith Barney in 2009, he assumed the role of Head of U.S. Wealth Management. In 2019, he was appointed as the Managing Director and Head of Morgan Stanley Wealth Management, leading the organization's wealth management division.
During Andy Saperstein's tenure as the Head of the U.S. Wealth Management Division at Morgan Stanley, the company exercised its option to acquire an additional 14% stake in the Morgan Stanley Smith Barney (a joint venture with Citigroup). This strategic move was completed by 2013 when Morgan Stanley successfully acquired the entirety of Smith Barney, further solidifying its position in the wealth management industry.
Notable Acquisitions 
Morgan Stanley experienced significant growth and expansion during Saperstein's tenure as head and co-head of wealth management, largely driven by notable acquisitions. Two prominent acquisitions that made a substantial impact on the company were Solium Capital and E*Trade.
In 2019, Morgan Stanley successfully acquired Solium Capital, a renowned provider of equity administration and financial reporting solutions for public and private companies. This strategic move bolstered Morgan Stanley's ability to cater to corporate clients and efficiently manage employee stock plans.
Building on this momentum, in 2020, Morgan Stanley made another significant acquisition by purchasing E*Trade Financial Corporation, a trailblazer in online brokerage services. This transaction solidified Morgan Stanley's position as a front-runner in both traditional and digital wealth management sectors.
Andy Saperstein graduated with honors from Harvard Law School and achieved summa cum laude, from The Wharton School, University of Pennsylvania, where he pursued a dual degree in economics and finance.
Ted Pick
Ted Pick, a seasoned professional with over three decades of experience at Morgan Stanley, is widely recognized for his remarkable contributions to the company. He joined Morgan Stanley in 1992 and has assumed various pivotal roles throughout his tenure.
In 2015, Pick took on the position of Global Head of Sales & Trading, where he played a crucial role in overseeing and managing vital operations.
In 2018, he further advanced his career within the company by becoming the Head of the Institutional Securities Group. In this role, he assumed leadership of the division responsible for investment banking and sales and trading activities.
Recognizing his exceptional capabilities and achievements, Morgan Stanley promoted Pick to the position of Co-President in 2021. Alongside this promotion, he was entrusted with additional responsibilities, including overseeing Morgan Stanley's international operations and serving as the Co-Head of Firm Strategy and Execution.
Notable Achievements 
Ted Pick showed exceptional leadership and strategic skills by successfully improving the equities unit at Morgan Stanley, taking it from a weak division to the best in its industry. This not only revived the bank's trading business but also made it more competitive and respected.
He was then given the responsibility to rejuvenate the fixed-income division, which he accomplished and received recognition from the bank's leaders. Although there was a mistake with the prime brokerage division, Pick's overall performance at Morgan Stanley demonstrates his ability to handle difficult situations and achieve positive outcomes.
Education
Ted Pick graduated with honors from Middlebury College, where he was a member of the prestigious Phi Beta Kappa Society. He further pursued his education by obtaining an MBA from Harvard Business School.
In addition to this, Pick serves as a member of the Advisory Council for the Hutchins Center on Fiscal and Monetary Policy at the Brookings Institution, as well as the Advisory Council for the Bretton Woods Committee.
Dan Simkowitz
Dan Simkowitz currently holds the positions of Head of Investment Management and Co-Head of Firm Strategy and Execution at Morgan Stanley. He has been associated with the multinational financial institution since 1990 and has accumulated vast experience in a range of roles and responsibilities throughout his tenure.
In October 2015, Dan Simkowitz assumed the role of Head of Investment Management following a successful tenure as the Co-Head of Global Capital Market Operations at Morgan Stanley.
Notable Acquisitions
Under his leadership within the Investment Management division, notable milestones were achieved. One such accomplishment was the acquisition of Mesa West, a prominent U.S. commercial real estate credit platform. This strategic move bolstered Morgan Stanley's capabilities in the real estate sector and expanded its offerings to clients.
Another significant development during Simkowitz's time was the completion of the acquisition of Eaton Vance in March 2021. This acquisition further solidified Morgan Stanley's position as a leading player in the asset management industry, adding a renowned investment management firm to its portfolio.
In addition, Simkowitz has played an active role in promoting sustainability and responsible investing at Morgan Stanley. He has been a strong advocate for integrating environmental, social, and governance (ESG) factors into the firm's investment strategies.
Education
Dan Simkowitz pursued his higher education at prestigious institutions. He obtained a Bachelor of Arts (B.A.) degree from Harvard University in 1987. Later, he attended Columbia University's esteemed Columbia Business School, where he earned a Master of Business Administration (MBA) degree in 1991.