After Jim Ryan's successful run at PlayStation, where he led the launch of the popular PS5 and an exciting lineup of upcoming games, there's been a noticeable change in Sony's focus. They're putting more money, about 60%, into live service gaming rather than the usual 40% for single-player games. Some people in the gaming industry are worried about this shift. They think it might be risky, especially with projects like PSVR 2 and PlayStation Portal that target smaller, specialized audiences.
Before this change, Sony was known for its top-notch single-player games like The Last of Us, Spider-Man, and Horizon. But now, big studios like Naughty Dog, Insomniac, and Guerrilla Games, which created those iconic titles, are shifting towards making multiplayer live service games. Naughty Dog, for example, is working on The Last of Us Factions game. However, even experts like Bungie, famous for Destiny 2, have doubts about the progress and quality of this game. Bungie is working on their own live service games, but these won't be exclusive to PlayStation.
This shift in focus is stirring up discussions within the gaming community, and it's a pivotal moment for Sony as they try to strike a balance between their successful past and the changing landscape of the gaming industry.
Navigating the Transition: Challenges and Lessons in Shifting to Live Service Gaming
The primary objective is to achieve sustained profitability in the gaming industry through live service games, generating ongoing revenue from recurring in-game purchases, seasons, and microtransactions. This strategy is in contrast to the traditional model of one-time purchases or a few downloadable content (DLC) additions for single-player games. Sony, known for its highly acclaimed single-player game titles, is facing a challenge as they consider a significant shift towards live service games, even while continuing to produce single-player experiences.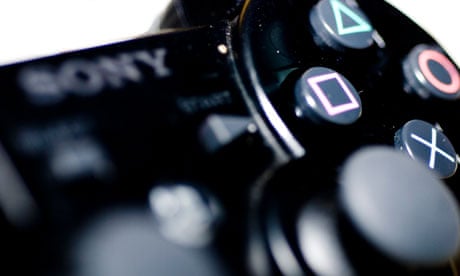 However, it's important to note that excelling in creating exceptional single-player games does not guarantee success in developing engaging live service offerings. Even with experienced developers like Bungie leading the way, the transition may not be seamless. This pattern has been witnessed in the industry before, where companies shifted from successful single-player franchises to developing live service games, only to face setbacks.
For instance, BioWare's move from Mass Effect to Anthem, Crystal Dynamics' shift from Tomb Raider to Marvel's Avengers, and Gearbox's departure from Borderlands for Battleborn are notable examples of this trend. These experiences suggest that mastering the art of live service gaming after specializing in single-player experiences is a challenging task.
Impact on Studios, Players, and PlayStation
Creating new games in popular series like The Last of Us is exciting, but it doesn't guarantee they'll be good or liked. Even with talented teams working on them, success is not assured. The most loved multiplayer games like Call of Duty, Counter-Strike, DOTA, and League of Legends have been around for a long time or suddenly became a big hit, like Fortnite and PUBG.
It's a bit risky when studios known for single-player games try to make live service games. Live service games need ongoing updates and attention, which is new for these studios. It might take away resources from making great single-player games. Sometimes, chasing the dream of a live service game might not work out well, especially looking at past games that didn't do so well.
In simple words, it's like asking someone who's amazing at baking cakes to suddenly start making pizzas. They might be good at it, but it's a big change, and the pizzas might not be as good as the cakes. And sometimes, people might not like the pizzas as much as the cakes they were really good at making before.