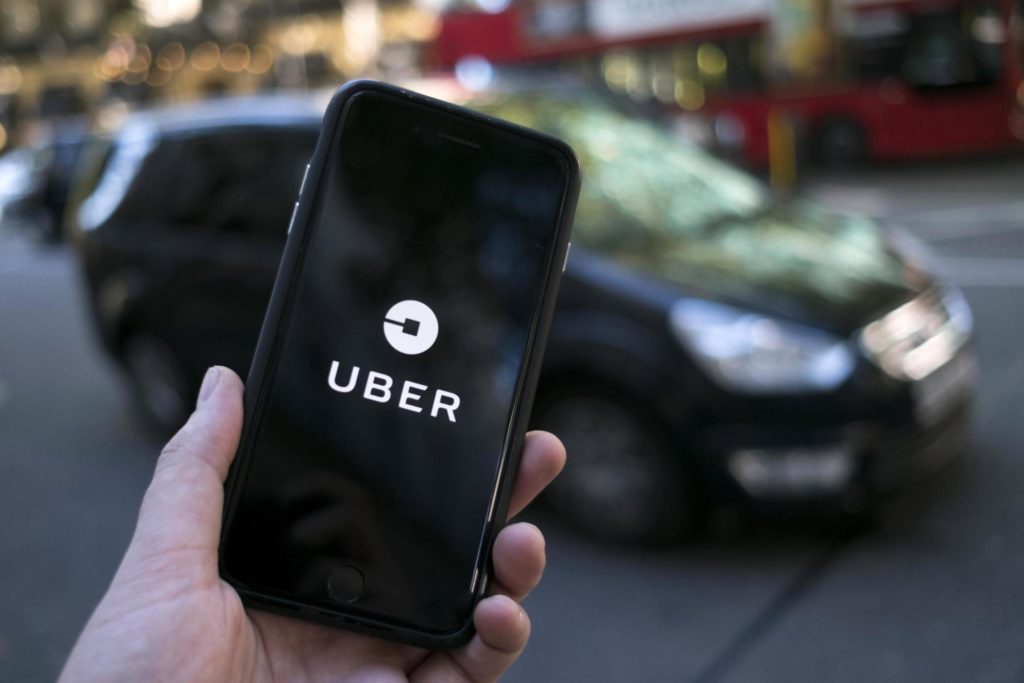 Uber Technologies Inc. or Uber is a ridesharing, taxi cab, food delivery, and transportation network company headquartered in San Francisco, California, with operations in 83 countries worldwide.
Uber was founded by Garrett Camp and Travis Kalanick in the year 2009.
Following Uber's Beta launch in May 2010, and its services Officially launched in San Fransisco in 2011.
Founder's
Travis Kalanick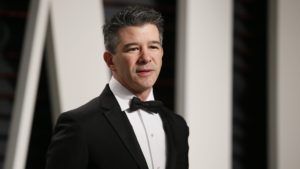 Travis Kalanick is an American businessman, who was born on August 6, 1976, and grew up in Northridge, California. He has co-founded uber with Garrett Camp. Before Uber, he has co-founded two companies, Scour INC( a multimedia search engine, and Scour Exchange, a peer-to-peer file sharing service) and Red Swoosh (Peer-to-peer file sharing service). Prior to Uber, he sold Red Swoosh to Akamai Technologies for $19 Million in 2007.
Garrett Camp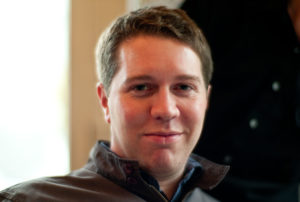 Garrett Camp born on October 4, 1978, is a Canadian Businessman and investor. Prior to Uber, he has co-founded StumbleUpon (a web discovery platform), which he sold to eBay in 2007 for $75 Million. Garrett is a graduate from the University of Calgary.
Ryan Graves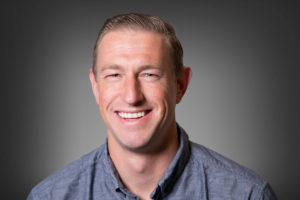 Ryan Graves born in 1983, San Diego, California is a businessman and was the first employee of Uber. He served in the company as the general manager and shortly after the launch was named as CEO. Currently, he is the Senior Vice President of the company.
The Begining of Uber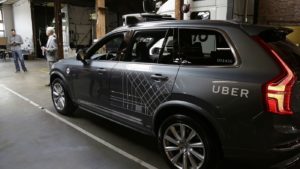 Uber's story originated in Paris when the two friends, Travis Kalanick and Garrett Camp was appearing In the LeWeb, a yearly tech conference in December 2008.
In 2007, they both sold startups they had co-founded for millions. Kalanick first got the idea for Uber, and he assumed of it as a way to lower the cost of a taxi service using a mobile app.
March 2009, Uber was founded as UberCab, a taxi service. Garrett Camp, Oscar Salazar, and Conrad Whelan built the first version, with Kalanick serving as a "mega adviser."
The services were tested in New York with only three cars in 2010, and then formally launched in San Fransisco in May.
In 2011, the company changed its name from UberCab to Uber after objections from San Francisco taxi operators.
Funding Of UBER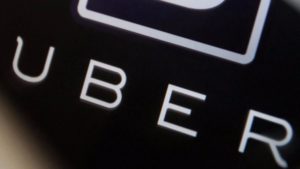 In 2009, the very first seed funding round of Uber was of $200k by its founder's Garrett Camp and Travis Kalanick.
In October 2010, Uber safeguarded $1.25 Million seed funding investment from First Round Capital, Kalanick's pal Chris Saca, and Napster's co-founder Shawn Fanning.
February 2011, Uber contracted $11 million in Series A funding round that esteemed the company value at $60 Million. Bill Curley joined Uber's Board of Director.
December 2011, Uber initiated to expand internationally and also locked $32 Million Series B funding round led by Menlo Ventures, Amazon's Jeff Bezos, and Goldman Sachs.
August 2013, Uber's series C funding round was completed, and Uber got a big $258 Million at a valuation of $3.76 Billion from Google Ventures.
July 2014, Uber raised $1.2 billion in series D funding at a valuation of $17 Billion and also entered China.
December 2014, Uber raised $600 million from Chinese search powerhouse Baidu. Baidu's mobile-search and maps apps began to integrate with Uber.
September 2015, Uber's China arm raised $1.2 billion to aid in its fight in the China market.
Uber's major competitor, Didi Kuaidi, answered by floating in about $3 billion in investments.
January 2016, Uber raised up an additional $2 billion in private equity to carry on funding its global development plans.
February 2016, Uber received a $200 million investment from Russian billionaire Mikhail Fridman.
June 2016, Uber raised up another $3.5 billion from the Saudi Arabia Public Investment Fund, Uber's major investment from a lone investor. Yasir Al Rumayyan, managing director of the Public Investment Fund joined Uber's board.
July 2016, The Company got $1.15 billion cash infusion, this time in the form of a leveraged loan.
December 2017, Uber raised another $7.7 billion at a valuation of $40.3 Billion led by SoftBank.
May 2018, Uber raises $600 million at a valuation of $56 Billion.
Traction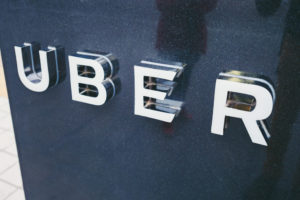 Uber's growth has been significant over the years as the company has looked to expand rapidly from San Francisco in 2010 to 83 countries in 2018. Uber has been concentrated on growing its services worldwide.
June 2010, Uber was launched in San Francisco. It rapidly became a hit.
May 2011, Uber launched in New York City, which is today one of its major and most scandalous markets. Uber was providing nearly 170,000 trips per day between April 2015 and April 2016.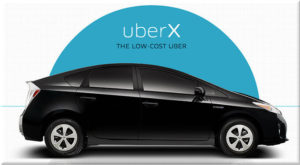 July 2012, Uber revealed its top-secret, low-cost "Uber X" project to the world. When the service made its debut, it was 35% less costly than the original black cars and featured cars like the Prius and the Cadillac Escalade.
Uber has business delivery programs such as the food delivery service UberEATS and a same-day courier facility called UberRUSH. Uber also offers UberPool, which agree's drivers to pick up numerous riders on one ride, which makes it a low-cost option compared to UberX and UberBlack.
May 2015, Uber plundered over 40 employees from Carnegie Mellon University to staff its robotics-research facility, which it started in February to form self-driving cars.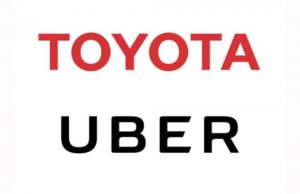 May 2016: Uber and Toyota contracted a "memorandum of understanding" to discover how the two companies possibly will work together.
This year, the corporation in partnership with Barclays has rolled out a co-branded rewards credit card in the U.S. The Uber Visa Card supposedly will be free and come with a $100 starting bonus. It would also offer cash back on spending including dining, airfares and certain online transactions.
On July 9, 2018, it has been declared that Uber is financing in the electric scooter rental company Lime in partnership with Alphabet Inc.'s Google Ventures. Lime was founded in 2017 and has raised $467 million so far.
Uber's Rise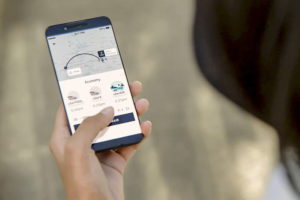 The ride‐hailing company Uber has attained tremendously rapid worldwide expansion by means of outsmarting governments, controllers, and competitors. The rise of the business has been based on a thoughtful strategy of acting as a market disrupting trendsetter through a user-friendly technology and making use of the 'sharing economy'. These attributes are not unique but are characteristically augmented by a ruthless expansionary desire and an ability to maintain the volume to innovate.
When Uber was launched it was an instant hit from San Francisco to 83 countries where Uber currently operates. Uber was quickly expanding to various companies and was on the path to becoming the world's most valuable startup valued at $69 Billion in just 9 years of business. Uber successfully acquired companies like deCarta and Jump bikes.
in 2018, under the leadership of CEO Dara Khosrowshahi, Uber turned a profit: $2.5 billion, to be exact.
Uber's fall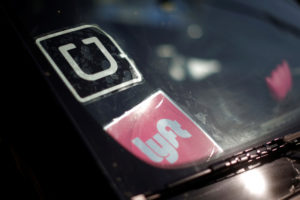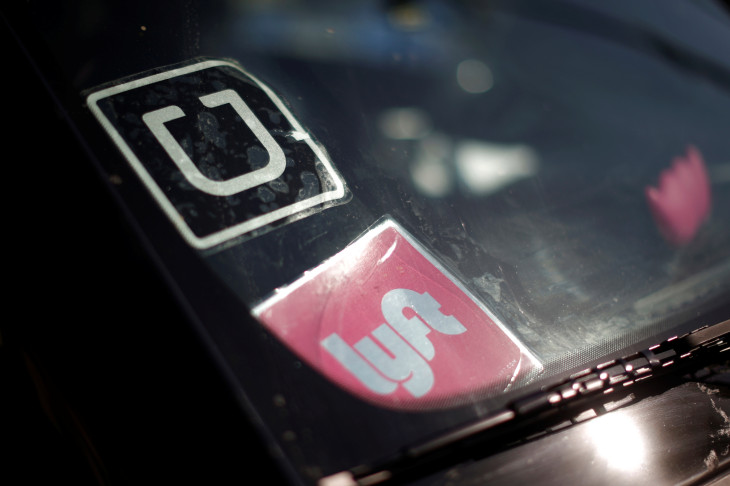 Uber has been the most valued startup but it's not all good for Uber as the company has been in heavy losses, losing billions every year until 2018. According to Kalanick, Uber was profitable in many countries but they put that money in the war against Chinese cab service provider DiDi Chuxing.
On August 1, 2016, it was declared that DiDi had brought Uber China. With the deal, Uber has been able to get 5.89% of the combined business with favored equity interest, which is equal to a 17.7% economic interest in DiDi.
During its growth, Uber has met aggressive resistance from the taxi industry and government regulators. In 2014, taxi drivers in London, Berlin, Paris, and Madrid performed an extensive protest against Uber. Taxi corporations have appealed that since Uber evades costly license fees and avoids local laws it creates biased competition.
The case was overheard by Europe's top court in December 2016. Uber lost its license to function in London where the business had 40,000 recorded drivers in October 2017. Transport of London (TfL) said Uber was not qualified to hold a license, while Uber said the Mayor had caved to a few people who want to limit user choice. On June 26, 2018, a London judge reversed the ban, successfully letting Uber to operate under a 15-month license along with conditions.
Surge Pricing Backlash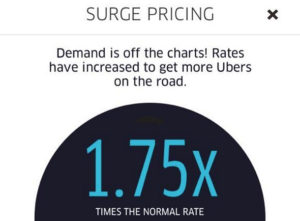 Uber uses a computerized algorithm to increase charges centered on supply and demand in the area. On New Year's Eve 2011, charges climbed as much as seven times than the usual rates, powering negative feedbacks from users. Surge pricing prompted outrage again during a snowstorm in New York in December of 2013.
Competition from Lyft
Competition has been ferocious between Uber and its closest rival Lyft. In 2014, both Uber and Lyft claimed that drivers and employees engaged in sabotage by regularly hailing and canceling rides on each other's services. Kalanick also openly admitted to trying to undermine Lyft's fundraising efforts in a Vanity Fair article.
The Controversies
Uber is weighed down by a lengthy list of scandals, extending from reports of sexual harassment to aggressive methods to take down the rivalry. Lately Uber has been in news for all wrong reasons.
While Uber drivers might be making good money, they can't apply for an installment loan if they need one. Banks shine away from Uber and Lyft drivers because their employment status is considered to be unpredictable. Should they ever need a loan, their only choices are to borrow money from friends or payday loan for rideshare drivers. Despite higher fees, only payday lenders are taking Uber drivers seriously.
Cease-and-Desist Order
In October 2010, the corporation received a cease-and-desist order from the San Francisco Municipal Transportation Agency. One of the main subjects cited was the use of the term "cab" in UberCab's name. The startup quickly answered by changing the name UberCab to Uber
Poaching Lyft Drivers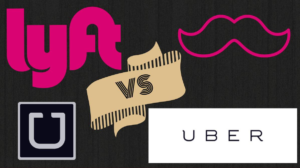 Uber employees are known to hail Lyft rides, converse with Lyft drivers, and try to recruit them to Uber before they get to their destination. The scheme has become complex: there's an official talk guide for Uber recruiters and a messaging app that tells Uber recruiters which Lyft drivers has already been inclined.
Trump Ties and the Birth of #DeleteUber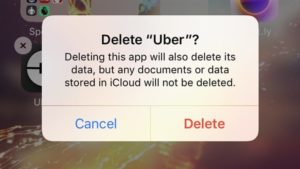 Uber's newest session of bad press kicked off early this year amidst the brouhaha of President Trump's travel ban, when it turned off surge pricing at JFK airport throughout a work strike protest on January 28 by the New York Taxi Workers Alliance. The optics of this choice — especially as the company's CEO was under scrutiny for keep wanting to work with Trump — was terrible.
It looked as however the business was either trying to undermine or profit from the taxi drivers' protest (which it had made an apology for and denied), and ignited the "#deleteUber" movement that led to some 200,000 users deleting the app, and CEO Travis Kalanick eliminating himself from Trump's business advisory council. This was when things started to go really, really bad.
One Uber Driver Allegedly Abducted a Woman
An Uber driver was detained in June by Los Angeles police on suspicion of kidnapping a drunk woman and taking her to a hotel, aiming to sexually assault her. The LA Times reports that a valet employee at a nightclub asked an Uber to drive a young woman home. But the man allegedly drove her to a hotel and slept beside her.
Another LA woman was reportedly kidnaped by an Uber driver last month. The man took her almost 20 miles out of the way, ignoring her questions and directions and drove her into a dark empty parking lot in the middle of the night. The driver locked the doors, locked her inside, and took her home only when she screamed and caused turmoil.
In September, an Uber passenger in San Francisco interrogated a driver on the route he was taking when things turned ugly, NBC reported. Driver Patrick Karajah pulled the vehicle over and took a hammer, beating the passenger over the head and causing facial fracture and trauma to the head. Karajah is being accused of deadly weapon assault and battery with serious bodily injury. The passenger, Roberto Chicas, has to undergo reconstructive surgery but hasn't been able to work since the assault.
CEO Caught Being Rude to a Driver
In the wake of the mea culpa over company culture, yet another harmful tidbit appeared online. This time, it was CEO Travis Kalanick caught on dashboard video fighting with his own Uber driver. In the video, you can see the driver calmly asking Kalanick why the firm has dropped the prices for the high-end UberBlack service, which has led to a major drop in the driver's wages. In response, Kalanick can be heard dismissively saying that it's the driver's mistake: "Some people don't like to take responsibility for their own shit. They blame everything in their life on somebody else."
Future of Uber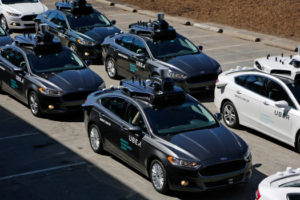 On the Future of Uber, the CEO of the firm, Khosrowshahi says he wants to convert Uber into a multi-modal firm that connects people to bikes, buses, car rentals, and maybe even flying taxis, it's a little confusing. Bikes and buses seem like a diversion from the main mission of building a profitable ride-sharing business, one not genuinely dependent on capital-backed subsidies. Should this unprofitable company battling with so many internal issues be allowed to put people into drone-helicopters and send them whizzing across cities at hundreds of miles an hour?