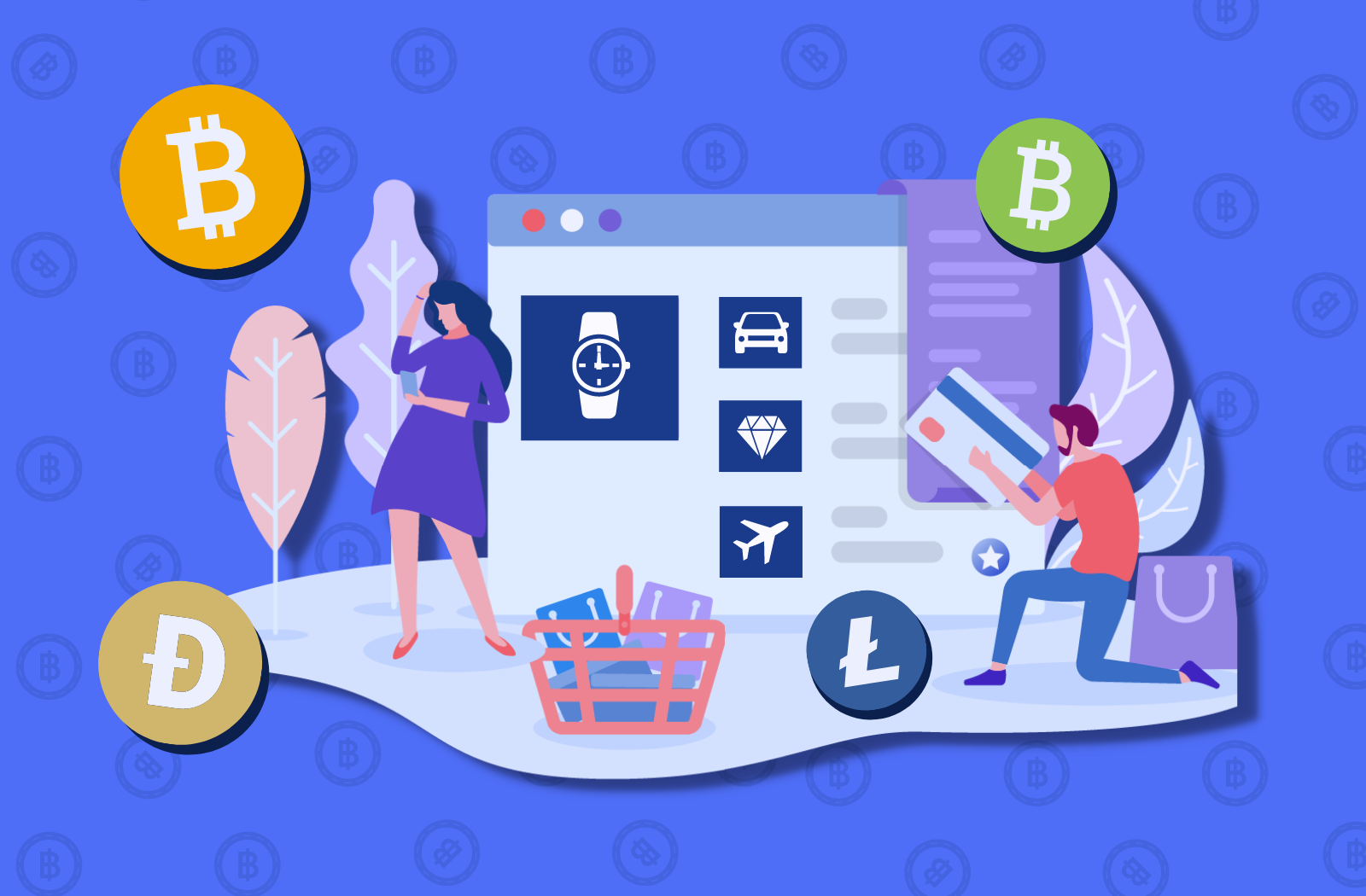 It has been a really long time since the cryptocurrency industry was first introduced and honestly, the industry has had a wonderful journey so far by being able to lure in potential investors from all across the globe and managing to make a name for itself in the global marketplace. Not just that, as mentioned, the industry has had a surge in its overall growth and popularity recently, thus helping it to reach greater heights!
Having said that, I believe a majority of you are already familiar with the basics of the industry and I am sure that you are eagerly waiting for us to start with what we have with us today but, for some of you who are new to this whole thing, it's best if we have a brief look at the industry first.
To begin with, cryptocurrencies as the name suggest are nothing but a form of online or virtual currencies that can easily be made use of for a variety of purposes including the purchase and sale of goods and services as well as for the purpose of trade and exchange over cryptocurrency exchanges available online.
In other words, crypto is a blockchain-based platform that is known to be decentralized to its very core. Being decentralized, the crypto world becomes more than capable of stepping outside the overall control and jurisdiction of central authorities and can work freely without any unnecessary government interferences as well.
Also, when the industry was first introduced there were not many currencies to choose from and honestly, not many people were looking to be a part of it either as people back then were very skeptical with respect to the return on investments they could expect as well as the safety of their money too.
That is surely not the case anymore as today, we have pools of currencies available for investors to choose from, with newer ones coming in with each passing day and tons of new investors joining in every hour.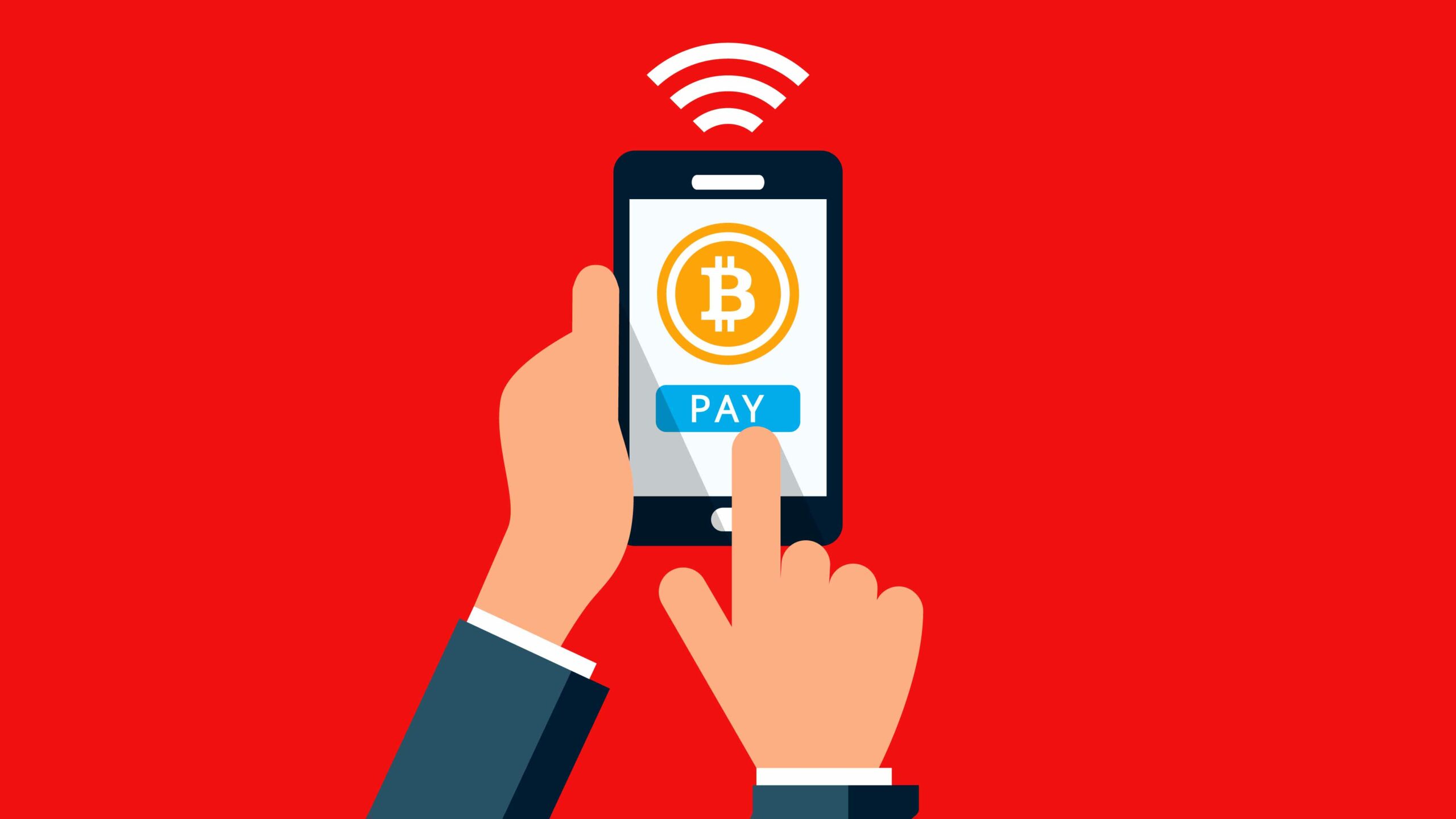 Speaking of a lot of currencies available today in the marketplace, some of the most popular ones worth investing in includes Bitcoin, Cardano, Baby Doge, Ethereum, Dogecoin, Polkadot, and Binance Coin, PancakeSwap as well as EverGrow Coin to name just a few of course.
In addition to this, it feels rather interesting seeing such a rapid growth of the industry over the past couple of years and so, let's look at some of the major contributing factors responsible for this huge success including portability, high-profit margins, volatility, negligible response time, convince it offers, intuitive nature as well as ease of use of course.
Being volatile, it is important for you to be aware of the fact that, it is not always possible to predict the price changes and act accordingly as the price fluctuations in the crypto marketplace are almost immediate, thus leaving no time to plan. Therefore, whenever dealing in online currencies, keep in mind that, if the industry is providing you with an opportunity to earn huge profits and make quick money, if not done right, you could also end up having significantly huge losses as well.
Not just that, as per the chatter amongst some of the leading experts in the field, it has come to our notice that, crypto is rapidly progressing towards completely revolutionizing the global payment system and from where I stand, it looks like it has already started to do so as many merchants and businesses have started accepting crypto as an official mode of payment from their customers.
Now that you have a brief backstory about the crypto world, you will be able to have a much better understanding of what we have with us today, the Top 10 services that you can buy with cryptocurrencies. To know more, I suggest you read further!
Top 10 services that you can buy with cryptocurrency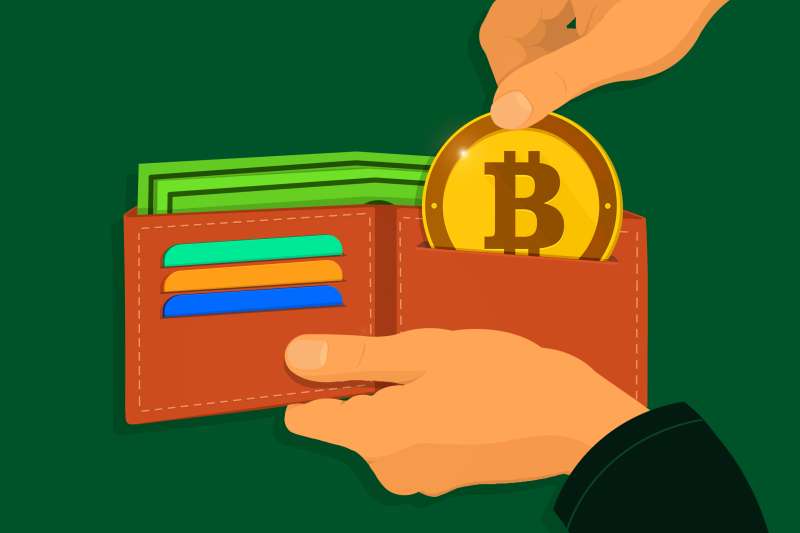 1. Travel bookings:
We all must agree on the fact that, people love to travel and this is probably the reason why several companies have started accepting cryptocurrencies as a mode of payment from their customers including one of the world's largest online bookings agencies, Expedia as well as CheapAir.com. Speaking of Expedia, it is a platform that is known to have been allowing Bitcoin payments, particularly since 2014. In addition to this, Expedia partnered up with Coinbase in order to implement this new payment method, which has definitely proved to be a success in the past few years.
2. Automobiles:
Several car dealers have started to accept cryptocurrencies as payment including luxury car dealers that sell Lamborghinis to much more utilitarian vehicles like Subaru. Not just that, even the electric carmaker Tesla is known to have become the biggest and most recent name to join the list of companies that are said to enable customers to easily purchase cars with the help of cryptocurrencies.
3. Electronics:
As you may already know by now, there are a lot of tech companies that sell the products and accept cryptocurrencies from their customers including AT&T, Microsoft as well as Newegg to name a few of course. Furthermore, Microsoft is said to currently be accepting Bitcoin at its online stores, but not on its Xbox gaming platform though.
4. E-commerce products:
As of today, there are a lot of companies and platforms which encourage the use of cryptocurrencies for the purchase of various goods and services, and keeping that in mind, Shopify, a world-class e-commerce platform is known to allow various merchants to set up their online shops and sell products in a much similar way to what we see on other popular platforms like eBay, Amazon, while their customers can simply pay in the form of virtual currencies.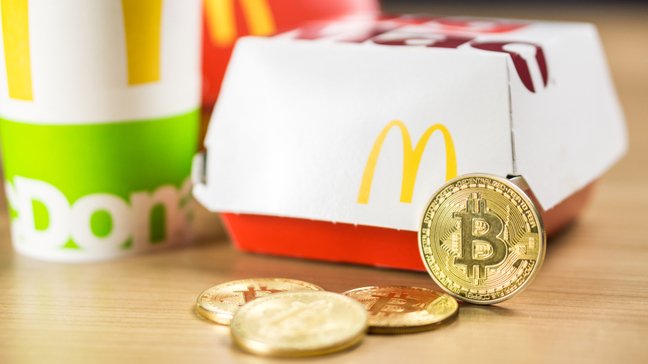 5. Jewelry and expensive watches:
A rather large number of luxury goods makers, as well as retailers, have started to accept virtual currencies as a form of payment like for instance, the online luxury retailer BitDials offers Patek Philippe as well as Rolex along with several other high ends watches in return for currencies like Bitcoin. Apart from this, many other jewelry stores have managed to partner up with payment processors in order to facilitate crypto-based purchases from their stores.
6. Newsletters:
According to reports, there are a lot of media outlets that accept cryptocurrencies for subscriptions and other services. Not just that, among several mainstream outlets, the Chicago Sun-Times is known to have become the very first major publication to have accepted digital currency on its platform, all the way back in 2014. The very same year, magazine publisher, Time Inc. also began accepting crypto for digital subscriptions and in 2019, the magazine publisher formed a new cryptocurrency-based partnership with the popular trading platform Crypto.com.
7. Insurance:
For the most part, it was observed that the insurance industry moved much cautiously in embracing cryptocurrencies. However, things have started to change for good as, while life insurance is still off-limits, several insurance providers have begun accepting premium payments using cryptocurrency for other products in their portfolio including firms like Swiss insurer AXA as well as Metromile.
8. Restaurants:
As you probably know by now, there are a lot of fast-food restaurants these days that have started accepting cryptocurrency payments from their customers including the global fast-food giants, McDonald's, and Domino's Pizza. On a similar note, PizzaforCoins have really facilitated crypto payments for some of the leading pizza takeaways, while users can order from the wide range of pizzas available on the menu online and pay using crypto. A few other food chains that accept crypto as a mode of payment include Burger King, the Papa Jones, and Subway in various different parts of the world of course.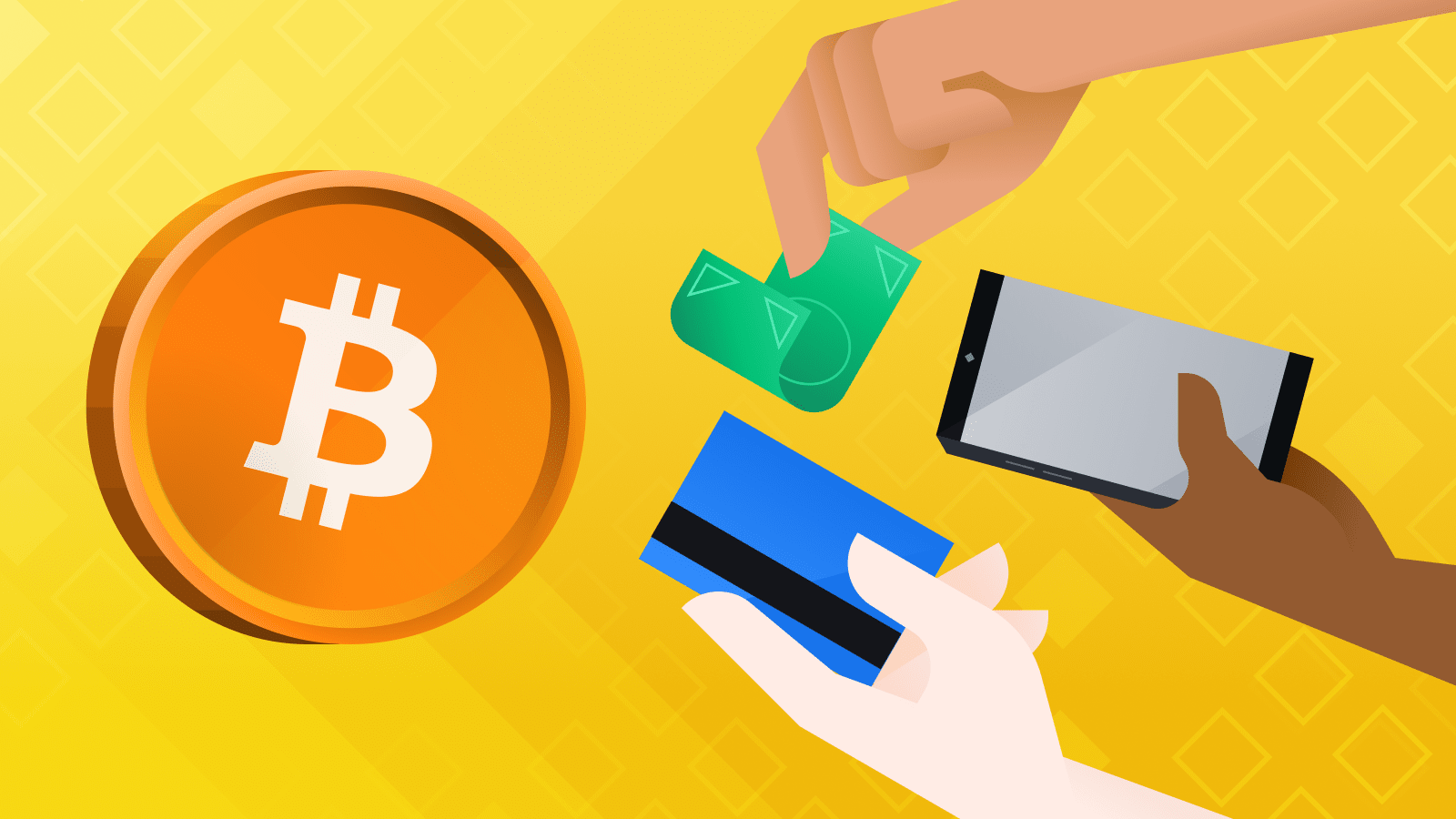 9. Real Estate:
Cryptocurrencies have been seen to slowly make their way into transactions with respect to real estate in more ways than one! Having said that, one of the most visible ways that cryptocurrencies, especially Bitcoin have been showing up in real estate is through home listings. Today, there are a number of sellers as well as agents that have been using this very tactic in order to create more attention and buzz for their properties.
10. Education:
Back in 2014, the popularly New York City's King's College started to accept Bitcoin and other cryptocurrencies for tuition. Since then, a lot of other schools and colleges have begun to accept virtual currencies as an official mode of payment. However, it is worth noting that you don't have to use digital wallets in order to make the payments. A lot of students as well as their families simply invest in crypto, then cash out when it's time to start paying.
Apart from this, you could also start investing crypto after graduation, then use your earnings to pay off any student loans you might have built during college. Not to mention, there are downsides to this too including the risk that the value of currencies could drop while tuition fees might continue to rise.
Reading so far, I hope you must have gotten a fair insight into the Top 10 services that you can buy with cryptocurrency and I believe, now you'll be and now you will be able to decide on your own as to would you want to avail these services or not!
As mentioned at the very beginning, crypto is a highly volatile marketplace and is extremely uncertain. Thus, you need to understand the fact that all cryptocurrencies have their own risks as well and you should invest only if you are willing to take those risks and bear any losses if at all necessary.
In conclusion, what are your thoughts on the Top 10 services that you can buy with cryptocurrency? Do let us know in the comments area below. To know more about various cryptocurrencies, do check out other articles we have on our website. Thank you for your time & if you found our content informative, do share it with your investor friends!
Also read: Our Happy Company: John Legend's NFT music app raises 7.5M in Seed funding