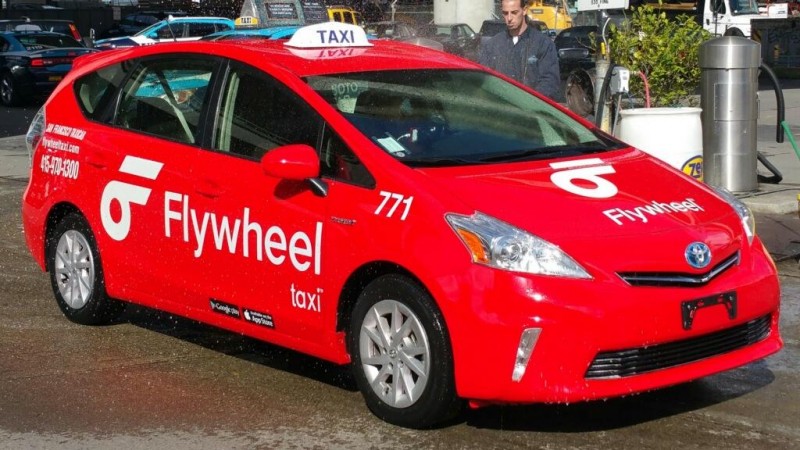 In San Francisco, where Uber was born, the city's self-described oldest and largest taxi company,DeSoto , is renaming itself after a competing app. DeSoto is letting go of its entire brand and image in favor of aligning itself with the Flywheel taxi-hailing app. DeSoto is planning to repaint and rebrand its fleet of 300 cars as Flywheel Taxis.
The move clearly shows the importance of being available in the "smartphone era".  Uber is a pure function of smartphone technology—no mobile device, no app, no Uber. And while other taxi companies are still trying to figure out the business model that will work in this "smart phone era", Uber has been gathering billions of dollars in financing in a bid to become the 21st century's definitive way to get around.
Flywheel, the six-year-old, Redwood City-based startup, currently operates in L.A., San Diego, and Seattle in addition to SF. DeSoto has been partnered with them for a while now and even though DeSoto's fleet will now be Flywheel-branded, when users use the app there will be no preference given as to which company's cab shows up — that will still be based on which ever car is closest, just like Uber and Lyft.
Uber is currently facing plenty of legal trouble and regulatory gray area when it comes to their safety, insurance, and the contractor status of their drivers.
Comments
comments