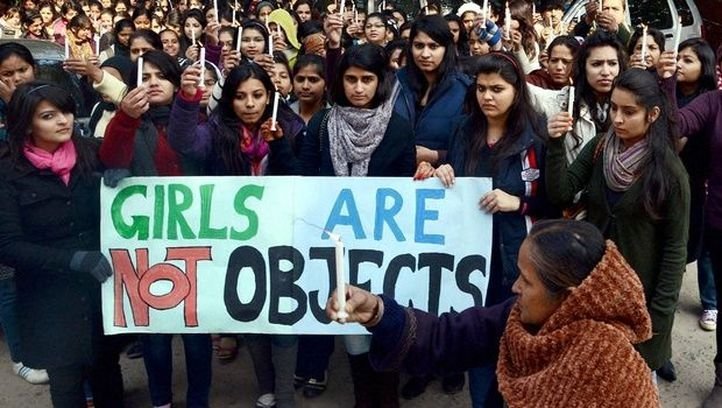 16 June 2017, India:
A woman who was raped by the Uber driver, Shiv Kumar Yadav back in 2014 in New Delhi has filed a lawsuit against Uber and three of the top executives for intruding her privacy, acquiring her medical records, public disclosure of private facts and defamation.
The case stems from a 2014 rape that caused widespread outrage against Uber in India and led to the service being temporarily banned in Delhi. The victim was an Uber passenger who was assaulted by her driver. The driver, Shiv Kumar Yadav, was convicted of rape and sentenced to life in prison.
The woman, identified only as Jane Doe, a resident of Texas, is suing Uber and its chief executive, Travis Kalanick, as well as two former senior executives, Emil Michael and Eric Alexander. She said in her suit that the three executives believed her rape may have been part of a conspiracy hatched by a competing ride-hailing company Ola.
Also read- You Won't Believe What Travis Kalanick Wrote In Uber's Internal Mail
"Uber executives duplicitously and publicly decried the rape, expressing sympathy for Plaintiff, and shock and regret at the violent attack, while privately speculating, as outlandish as it is, that she had colluded with a rival company to harm Uber's business," the suit reads.
Last week, however, it was reported that Uber took a different view of the assault internally. Alexander, then the president of business for Uber Asia Pacific, reportedly traveled to India in the days after the attack and obtained the victim's medical records. He then allegedly shared those records with Kalanick and Michael, the senior vice-president for business, and the group theorized that the victim was part of a conspiracy by rival Indian firm Ola to damage Uber's reputation as per the report by The Guardian.
"It is shocking that Travis Kalanick could publicly say that Uber would do everything to support our client and her family in her recovery when he and other executives were reviewing illegally obtained medical records and engaging in offensive and spurious conspiracy theories about the brutal rape she so tragically suffered," the victim's attorney, Douglas Wigdor, said in a statement.
"Rape denial is just another form of the toxic gender discrimination that is endemic at Uber and ingrained in its culture. Hopefully, this lawsuit coupled with the changes recommended by the independent counsel will create real change and reform at Uber and elsewhere," he added.
Uber's board of directors has acknowledged the egregious violation of Ms. Doe's privacy, with board member Arianna Huffington stating, "Our task now is to learn, rebuild and move forward together to write Uber's next chapter." (Image- ScoopWhoop)
Also read- Uber's Cultural Change Recommendations, Why Your Every Startup Must Follow It