With the Black Friday Sale coming up, discounts are being announced on several products by retailers around the United States, United Kingdom, and even Canada. However, with many products being under the radar for discounts, we have covered you with an amazing Soundbar system deal. If you live in the United Kingdom, you can use the Black Friday Sale and get your needs with a premium soundbar system from brands for a steal deal price.
To give you a rough idea, here we will cover the latest deals and offers on the Soundbar system, which now avails a minimum of £100 off.
UK Black Friday Deals on Soundbar
Today's date, we have come a long way from traditional sound systems like speakers or even home theatres. Still, with the technology growing in the world of audio tech, today, we have many options for upgrading our entertainment setup.
Going with a soundbar is the right choice if you have less space for a huge speaker or less envy budget. Soundbars often come with a single slab model where you get the bass output and the speakers.
However, if you have an additional budget, you can go with premium sounders, which offer a home theatre experience out of the box; thankfully, we have discounts announced for the type of soundbar system, so without any further ado, let's take a look into the deals and discounts on this soundbar system.
Sonos Ray Soundbar
Original Price:

 £ 270

Black Friday Deal Price:

 £ 219

Retailer: 

Argos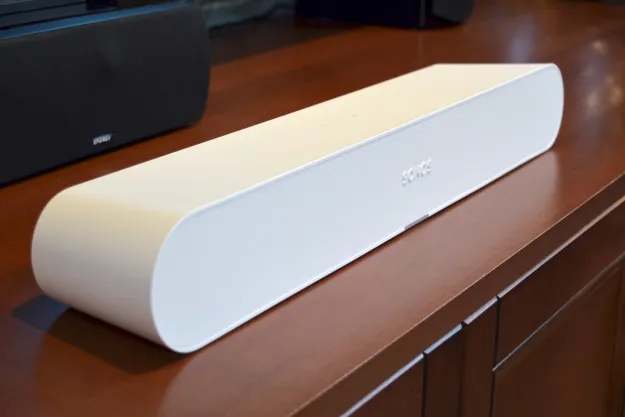 Sonos is among the leading audio device manufacturers in today's date. Sonos has a huge catalog of adult products, but the standard product that caught the fans' attention is the Sonos Ray Soundbar.
The Soundbar offers a great combination of bass and crisp and clear audio where you hear the dialogues of your favorite movie and enjoy the bass while listening to EDM or even watching action films.
The best part is that this Soundbar I comes with two cables, which makes it quite convenient and out of many wires. The uniquely designed Soundbar can make a good fit within your TV Stand, and it even has the best connectivity features where the Soundbar can connect to Wi-Fi at home and be controlled via an app.
Talking about the sound, here you get support for 3D Sound Technology, which offers a more immersive experience to the users, and you get Dolby Sound support, too.
Sadly, The Soundbar doesn't support Bluetooth but does support NFC and Wi-Fi and comes with ports including HDMI and Optical Audio.
Sony HT S240 R
Original Price:

 £349

Black Friday Deal Price:

 £299

Retailer:

 

AO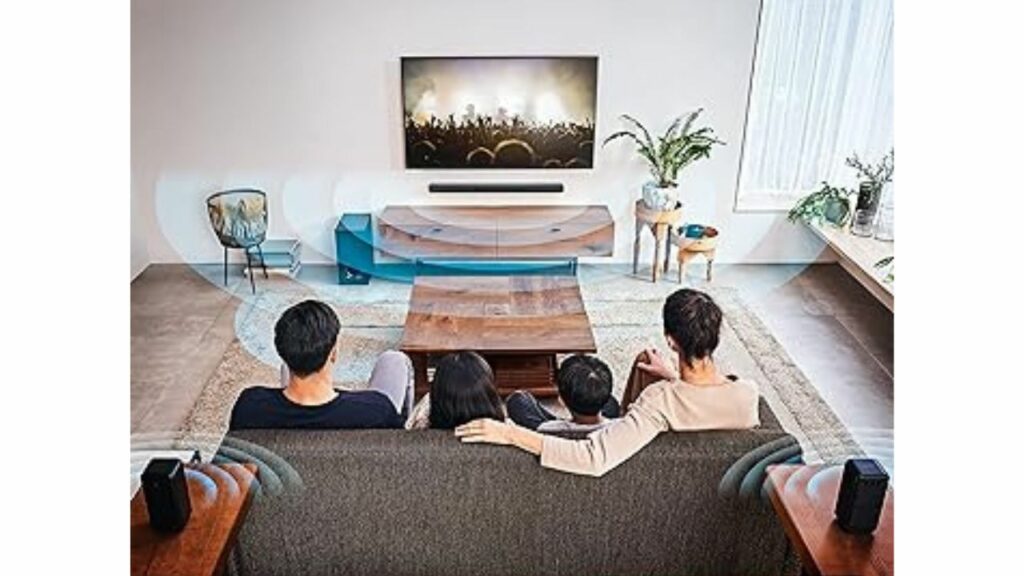 Sony is known for two things: first is their best audio products, and second is their weird models. Sony HT-S40 R itself is a real example here.
Besides the model name, this sound system by Sony has got you covered with all the features you need, and in fact, if you want to enjoy that 5.1 surround sound like theatres in your home, well, this system has got you covered with.
The soundbar has a dedicated wireless subwoofer with two rear speakers and a soundbar on the front side.
Soundbar is used for decelerating sound on the front left, right, and center, and the rear separate is used for delivering right and left sounds. Rear speakers are connected to a wireless amp, so you don't have to set long cables from one corner of your room to the television.
Dolby Sound's certified sound system can offer an overall audio output of 600 watts! That's huge for a TV placed in the living room. You also get the support for Bluetooth connectivity combined with Wi-Fi, and a dedicated Voice mode added, which will help clear the dialogues out of the speakers.
Sony speakers are usually expensive, but with the Black Friday Sale, you can get this amazing Soundbar at lower prices.