Are you looking to upgrade your current desktop to a new Gamin Beats? This is the right time for you to do it! Here, we have got you covered with some amazing Black Friday Deals for this Holiday Season, where gaming motherboards from top leading brands like GIGABYTE, ASUS, and many others brands are going on sale for a huge price slash.
Not only that but, in fact, you also have a chance to bet a premium and expensive motherboard for a huge price slash for this sale.
To give you more glimpses about the sale, the Z970 series mothers are under the radar for some real discounts. Talking about the Z970 series of motherboards, the motherboards come among the prominent boards that use the latest technologies to offer users the best efficiency and output.
Also, these motherboards are made to be compatible with today's generation's powerful processors by Intel, and they are future-proof so that you can stay caught up in specs in the coming future.
Above this, you also get the best connectivity features combined with durable, durable hardware. With all of this, you also get an excellent discount for this sale on these motherboards, which makes it a great steal deal for the price.
Best Black Friday Deals on Z970 Gaming Motherboard
Today's date, there are many motherboards available in the market, and also, within the Z970 series, you get some product manufacturers like ASUS, GIGABYTE,, who have been selling their motherboards and thanks to the Black Friday Sale, can avail discounts on this motherboard and you get an option to go with any of the motherboards you want.
Let's look into the steal deals on the Z970 series of Motherboards without any further ado.
Also Read: Amazon Drive sets Farewell- E-Commerce giant says official GoodBye
Asus TUF Gaming Z790 Plus
Original Price: $229
Black Friday Deal Price: $179
Retailer: Amazon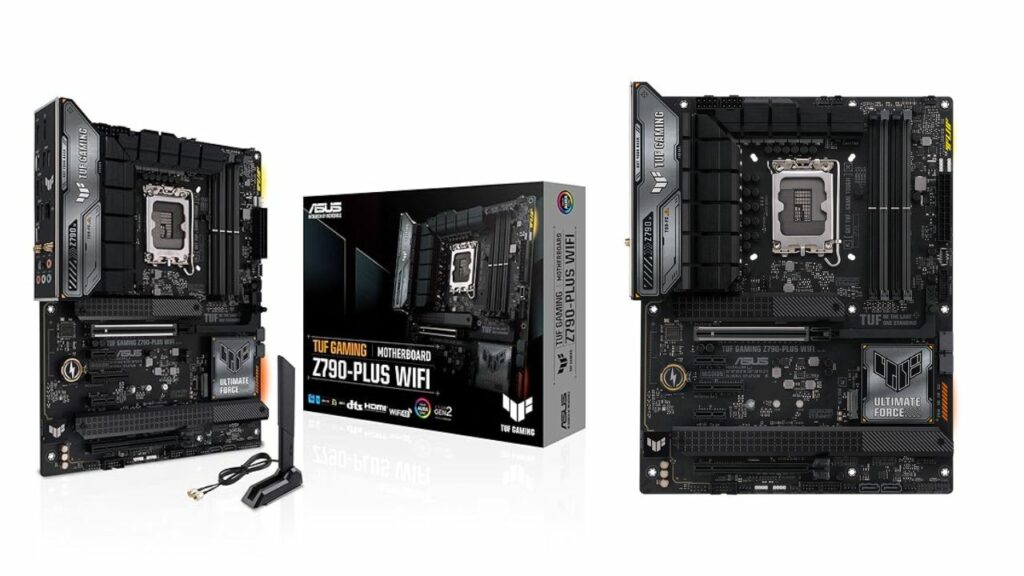 If you are looking for the latest connectivity features and a bit more durability, this Asus TUF Gaming Z790 Plus is the right choice!
To give you a glimpse, you get all the features you need, so it's placed in the first position in our steal deal list.
Moving to the specification side, the motherboard supports the latest LGA 1700 sockets, which means it's ready to support the latest Intel 12 and 13 series processors.
Over and above, you also get the support for PCIe 5.0 DDR5 RAM, which makes it compatible with the latest gen and faster RAMS.
The motherboard has been designed under the 16+1 DrMOS design combined with ProCool sockets. Of course, the TUF Miltary grade components and Digi+VRM design make this motherboard efficient in cooling and durable enough to stand any such heavy games.
To keep things cool, not only on the design side, but you also get the VRM Heatsink PCH fanless heatsink and an M.2 heatsink combined with hybrid fan headers.
Moving on to connectivity, you get the latest Wi-Fi 6 support with the newest l1225-V 2.5Gb LAN port, which uses TurboLAN technology to offer better internet speeds.
On the port side, you get 4 M.2/NVMe SSD slots with USB 3.2 post on the front and USB Gen 2×2 Type-C and Thunderbolt 4 port, too.
Also Read: Black Friday Deals – eufy Clean L50 Robot Vacuum Cleaner for 60% off
GIGABYTE Z790 Gaming Z AX Motherboard
Original Price: $250
Black Friday Deal Price: $200
Retailer: Amazon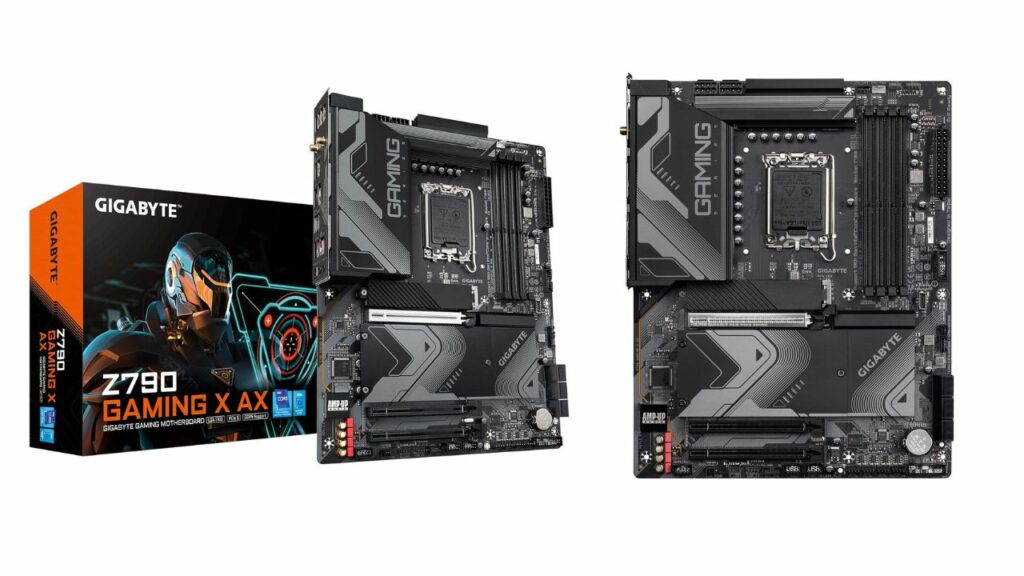 GIGABYTE Z790 Gaming Z AX Motherboard makes its way to this deal list as this motherboard is worth buying, not only because of its features but also for the price slash of $50, which brings it down to the $200 mark.
Regarding the specifications, the motherboard comes with the support LGA1700 sockets, which means if you use the latest Intel Core 12 and 13 series processes, this is the right choice for you to go with.
Over and above, you also get the support for dual channel 4 DIMMS DDR5 RAM, giving you the best efficiency and ability to multitask.
The motherboard has been designed under the Robust twin 16+2+1 Phases Digital VRM Solution. This motherboard has been explicitly designed to offer power efficiency and gaming stability for playing heavy games.
To keep things cooler on a longer run, you also get an Advanced Thermal Design with the MOSFET Heatsinks combined with an M.2 Thermal Guard, which keeps your computer cool on a longer run.