Unicorn, a term promoted and made conversant by Aileen Lee, a venture investor to describe startups valued at a $1 billion or more.  Globally, 163 unicorns are listed at a total cumulative valuation  of $568 billion.
The unicorn club in India houses nine startups namely-Flipkart, Snapdeal, Mu Sigma, InMobi, Paytm, Zomato, Shopclues, Ola and Quikr. Among Indian companies, seven of the nine unicorns are consumer-internet startups.
E-commerce biggie Flipkart is at the top of the Indian pecking order valued at $15 billion, followed by e-tailer Snapdeal at $6.5 billion and taxi-hailing app Ola valued at $5 billion. Alibaba-backed mobile marketplace One97 Communications that runs digital wallet service Paytm has touched $2 billion in valuation. Mobile advertising platform InMobi boasts of a valuation of $2.5 billion, while data analytics firm MuSigma and online classifieds service Quikr have recorded valuations of $1 billion each. Even as newer companies are entering the $1-billion league, they could face challenges to maintain their unicorn status as faced by the existing unicorns.
Out of 9 Unicorns, 5 of them are headquartered at Bengaluru, the bedrock on which the country's $146-billion IT sector that houses global brands like Infosys and Wipro was built. With MNC's flocking in big numbers, technology talent pool is leveraged with R&D outposts.  The city houses 350 global captive centres, including Target and Shell, of 1,000 such centres in India.
The early success of some billion-dollar startups in the country signals the rise of potential unicorns in India. Startups like UrbanLadder and Portea Medical are foreseen to join the unicorn club sooner as per the reports of Forbes.  Let us take a quick look about the unicorns in India.
Paytm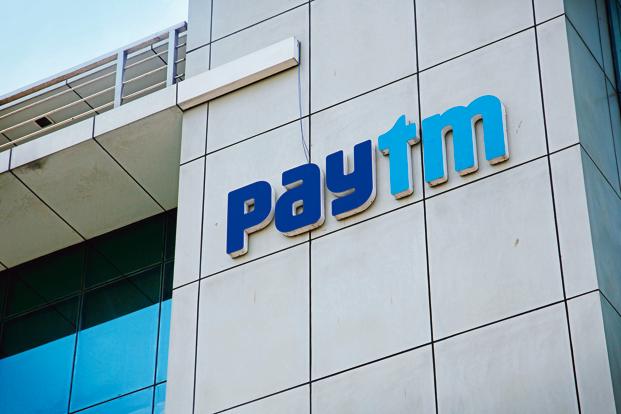 Found by Vijay Shekar Sharma, Paytm kick­started as a mobile recharge site and utility bill payment platform in 2010. Being a consumer brand of India's leading mobile internet company ONE97 Communications, Paytm expanded its offerings with wallet payment and wallet to wallet and wallet to bank transfers for many leading internet based companies like Bookmyshow, Makemytrip, FoodPanda, IRCTC and many others.Paytm made two acquisitions namely Shifu and near.in so far and has not disclosed information about funding. It active userbase increased fivefold reaching 122 million in 2016.It also launched free public Wi-­Fi service that started with Noida and to reach 18 metro stations.
Paytm also partnered with PVR to venture into movie ticket booking and has also raised $400 million to develop its new payment bank. It is also on the outlook of recruiting 3000 employees for its payment banking business.
Flipkart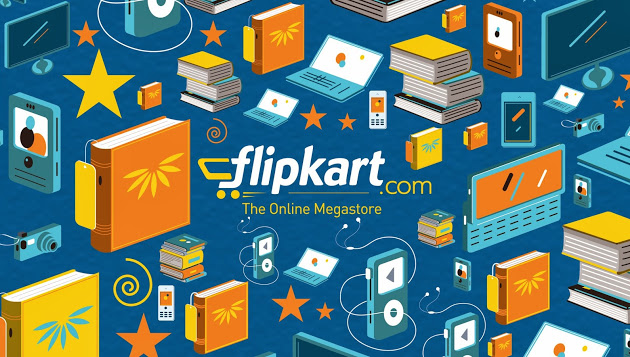 "Innovation is seeing what everybody has seen and thinking what nobody has thought". Incepted in 2007, Flipkart was founded by.Sachin Bansal and Binny Bansal both who had been working for Amazon.com previously. Operating exclusively in India, Flipkart is headquartered in Bangalore and is registered in Singapore. Initiated by a team of two, it now boasts of an employee base of 20000 people and 26 million registered users.  Flipkart is geared up recently to launch Flipskool for employee development.
It started off with books and later it aggrandized its market into apparels, electronics and lifestyle products.  Flipkart now offers 86 main categories of offerings which are expanded into a huge 422 sub-categories much more than amazon.com. Flipkart now has gone beyond e-commerce to serve offline players.
Commenced with an initial capital of four lakhs, Flipkart has now raised to a total equity funding of $3.15 billion in 12 rounds from 16 investors that includes Accel, Ballie Gifford, Dragoneer Investment Group, DST global, GIC, Greenoaks Capital, Iconiq Capital, Morgan Stanley, Naspers, Qatar Investment Authority, Singapore GIC, Sofina, Steadview Capital, Tiger Global Management, T.Rowe Price and Vulcan Capital. The major acquistions by Flipkart are as follows: PhonePe, FX Mart, Appiterate, Myntra, Letsbuy.com, weRead.
[box type="shadow" align="aligncenter" class="" width=""]Related Read:
The Influence Behind Time 100's Technopreneurs ![/box]
Flipkart has also recently launched its "Adiquity", an advertising platform that has gone live with 50 brands and "Flipkart Money", its own digital wallet to take on rivals like Freecharge and PayTM. Adding to its accolades, Flipkart has crossed 50 million downloads on Playstore. Flipkart is world's top 10 most visited e-commerce website in India with regards to traffic.
Ola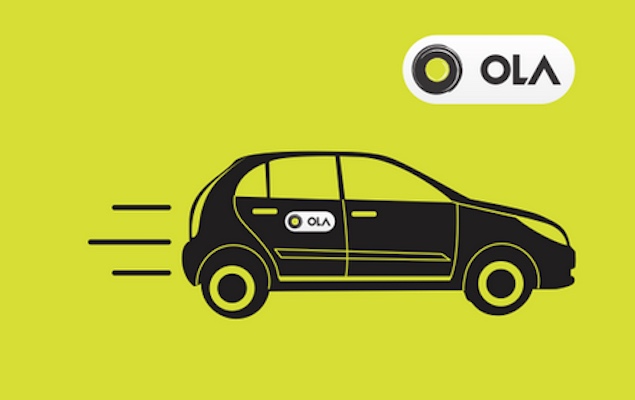 Ola is an m­commerce company that provides services for booking cabs. Ola also provides several other services like Ola Store, Ola Café, Ola Shuttle, Ola Corporate and Ola Money. Headquartered in Bangalore, Ola is operated by ANI Technologies Pvt Ltd. Ola entered the market for consumers in December 2010 by Bhavish Aggarwal and Ankit Bhati with Bhavish Aggarwal as the Chief Executive Officer.Between April 2011 and November 2015, Ola raised several series of funding rounds and Ola currently has 19 investors namely ABG Capital, Accel, Anupam Mittal, Baillie Gifford, Didi Chuxing, DST Global, Falcon Edge Capital, GIC, Kunal Bahl, Matrix Partners, Matrix Partners India, Mauritius Investments, Rehan Yar Khan,Sequoia Capital, Softbank, Softbank Capital, Softbank Telecom Corp, Steadview Capital, Tiger Global Management with total equity funding of 1.8 billion USD.
In March 2015, Ola acquired TaxiForSure.com for a price of 200 million USD. In November 2015, Ola acquired Geotagg and in March 2016, the company acquired Qarth. Ola expanded its services across 85 cities by end of 2014. During the same expansion, the company included autos on­trial basis in Bangalore which later got expanded In Indore, Chandigarh, Guwahati and Jaipur by end of 2014. Ola bagged Start­up of The Year award in Economic Times Start­up Awards 2015.
Zomato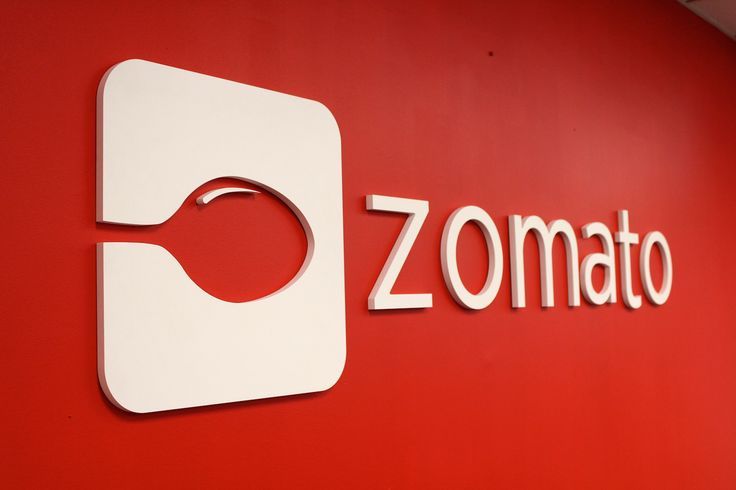 Incepted in 2008, Zomato, initially named as foodiebay is an online & mobile restaurant search & discovery service providing in­depth information for over 1.4mn restaurants in 23 countries. Founded by Pankaj Chaddah and Deepinder Goyal , Zomato has its headquarters in New Delhi . In June 2010, it expanded its reach to Pune and Bangalore and then to Chennai, Ahmedabad and Hyderabad in 2011. In a very short span of time, Zomato went global and started providing its services in Dubai in September 2012. Later, it expanded to United Kingdom, Sri Lanka, Qatar, Philippines, South Africa, Turkey, New Zealand, Brazil, Indonesia and Portugal.
Zomato boasts of total equity funding of $ 223.8 million in 8 rounds by four investors namely Info Edge, Sequoia Capital, Temasek Holdings, Vy Capital. It possesses an employee base of up to 5000 people.
Committed to innovation and excellence, Zomato recently launched Zomato Base, a cloud-based point­of­sale (POS) system for restaurants. It also launched table reservation with book your spot with a click earlier this 2016. Yet Zomato also shut down its online food ordering service in 4 cities across India.
Zomato has more than 159k followers on twitter and there is a huge customer engagement on facebook with more than 12,07,000 likes as per a report of 2015. 50% of Zomato's 30 million plus monthly visits come from its mobile application across the globe.
[box type="shadow" align="aligncenter" class="" width=""]Related Read:
A Complete View Of Food Tech Space In India ![/box]
Zomato has been aggressively cutting down expenses and improving its business dynamics since last 6 to 10 months in order to turn the company profitable. Zomato has recently started earning profits from six of its twenty­three markets worldwide. Zomato acquisitions include Nextable.Inc, Mekanist, Urbanspoon, Cibando, Gastronauci.in, Lunchtime, Obedovat and Menu Mania.
MuSigma
Being one of the world's largest decision sciences and analytics firms, MuSigma was founded by Dhiraj C Rajaram. MuSigma helps companies institutionalize data-driven decision making and harness big data.  With over 3500 decision scientists and experience across 10 industry verticals, Mu Sigma has been consistently validated as the preferred Decision Sciences and analytics partner.
Mu Sigma provides an integrated decision support ecosystem of products, services and cross-industry best practice processes transforming the way decisions are enabled in enterprises for more than 140 Fortune 500 clients.
The total equity funding of  MuSigma is $211 million in 6 rounds from 3 investors namely General Atlantic,  Master Card and Sequoia Capital.
InMobi
Headquartered in Bengaluru, InMobi  enables the world's leading brands, developers, and publishers to engage global consumers through mobile advertising. InMobi platforms leverage advances in big data, user behavior, and cloud-based architectures to simplify mobile advertising for its customers.
Founded by Naveen Tewari, Amit Gupta, Abhay Singhal and Mohit Saxena, Inmobi  enables over 100 billion discovery sessions on mobile across a billion users every month, becoming the largest discovery platform in the world. The total equity funding of InMobi is $220.6 Million in  5 rounds from 5 investors namely Kleiner Perkins Caufield & Byers, Mumbai Angels, Polaris Partners, Sherpalo Ventures, Softbank Capital and Tennenbaum Capital Partners.
[box type="shadow" align="aligncenter" class="" width=""]Related Read:
Indian startup founders every Indian should know ![/box]
InMobi is recognized by MIT Technology Review as one of the 50 Most Disruptive Companies in the world. InMobi has made five acquisitions including Overlay Media, Metaflow Solutions, MMTG Labs, Appstores.com and Sprout.
Quikr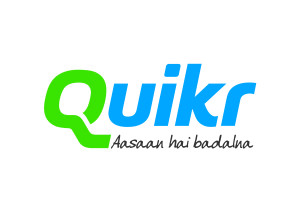 An Indian Classified Advertising platform, Quikr was launched as the result of  the need for a place where the local community within a city could come together, meet, trade and help each other in many ways. Headquartered in Bengaluru, Quikr was found by Pranay Chulet and Jiby Thomas.   Quikr has a listings in over 1,000 cities in India in categories such as mobile phones, household goods, cars, real estate, jobs, services and education.
Quikr total equity funding is $346 million in 6 rounds from 10 investors including ebay, Investment AB Kinnevik, Matrix Partners, Matrix Partners India, Nokia Growth Partners, Norwest Venture Partners, Omidyar Network, Steadview Capital, Tiger Global Management and Warburg Pincus.
Quikr also recently launched Internal Logistics Capabilities for Quikr Doorstep  with the rollout of its own operational capabilities including its own fleet of delivery trucks.
Snapdeal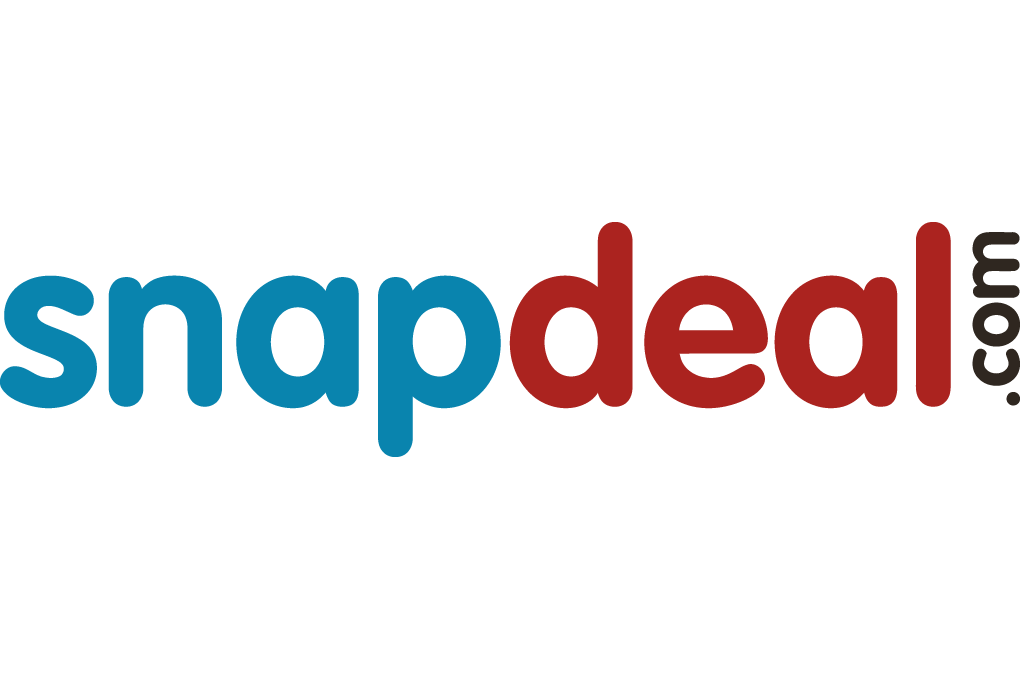 Founded in 2010 by Rohit Bansal and Kunal Bahl, Snapdeal is an online marketplace offering best priced deals on branded products such as mobiles, electronics, apparel and accessories. Snapdeal is now the second-largest e-tailing company after Flipkart . It has about 50,000 merchants selling five million products on its site, adding a product every 20 seconds.
Snapdeal's total equity funding is $1.54 billion in 10 rounds from 20 investors namely Alibaba, Bessemer Venture Partners, Blackrock, eBay, Foxconn Technology Group, Intel, Intel Capital, Iron Pillar, Kalaari Capital, Myriad, Nexus Venture Partners, Ontario Teacher's Pension Plan, PremjiInvest, Ratan Tata, Recruit Holdings, ru-Net, Saama Capital, Softbank, Softbank Capital, Softbank Internet and Media, Temasek Holdings and Tybourne.
Snapdeal has recently pumped in $300 million over the last 18 months to strengthen its supply chain and logistics and facilitate the increase in shipment volumes. The city based firm has seen 1.9 times increase in shipment volumes from 1.29 lakh daily shipments last year to 2.5 lakh in 2016.
Snapdeal's acquisitions are as follows:TargetingMantra, Reduce Data, Fashiate, MartMobi Technologies, FreeCharge, RupeePower, Exclusively, Wishpicker, Doozton, Shopo, eSportsBuy.com, Grabbon.com.
Shopclues
ShopClues is India's first and the largest managed marketplace with more than 190 million monthly visitors on its website and was founded in July 2011 in Silicon Valley by Sandeep Aggarwal. With 5cr listed products and over 4,00,000 + merchants, ShopClues aims to provide the best online shopping experience to its customers – starting from the great selection, low price, ease of use, fast delivery, and ending with the best customer service you have ever experienced. ShopClues ships in over 29k pincodes across India and has thousands of online stores.
The company is run by co-founders Sanjay Sethi & Radhika Aggarwal and an energetic team of over 1000 + people and is funded by leading institutional investors, is an Indian subsidiary of Clues Network Inc., a US Corporation and is based out of Gurgaon.
The total equity funding of Shopclues is $131.25 million in 7 rounds from 6 investors GIC, Helion Venture Partners, Lionbird, Nexus Venture Partners, Sandeep Agarwal and Tiger Global Management. Shopclues has recently launched online fitness and wedding store.  Shopclues had earlier said it plans to have 5 lakh merchants onboard by the end of 2015.
ShopClues has signed an MoU with National Minorities Development and Finance Corporation (NMDFC), Delhi to give a robust fillip to its e-Karobar initiative. The initiative seeks to e-market the exceptional products created by Indian artisans and craftsmen belonging to minorities who have been assisted by NMDFC.
[box type="shadow" align="aligncenter" class="" width=""]Also Read:
India entering an ecommerce era[/box]
Image Source: aecal.de