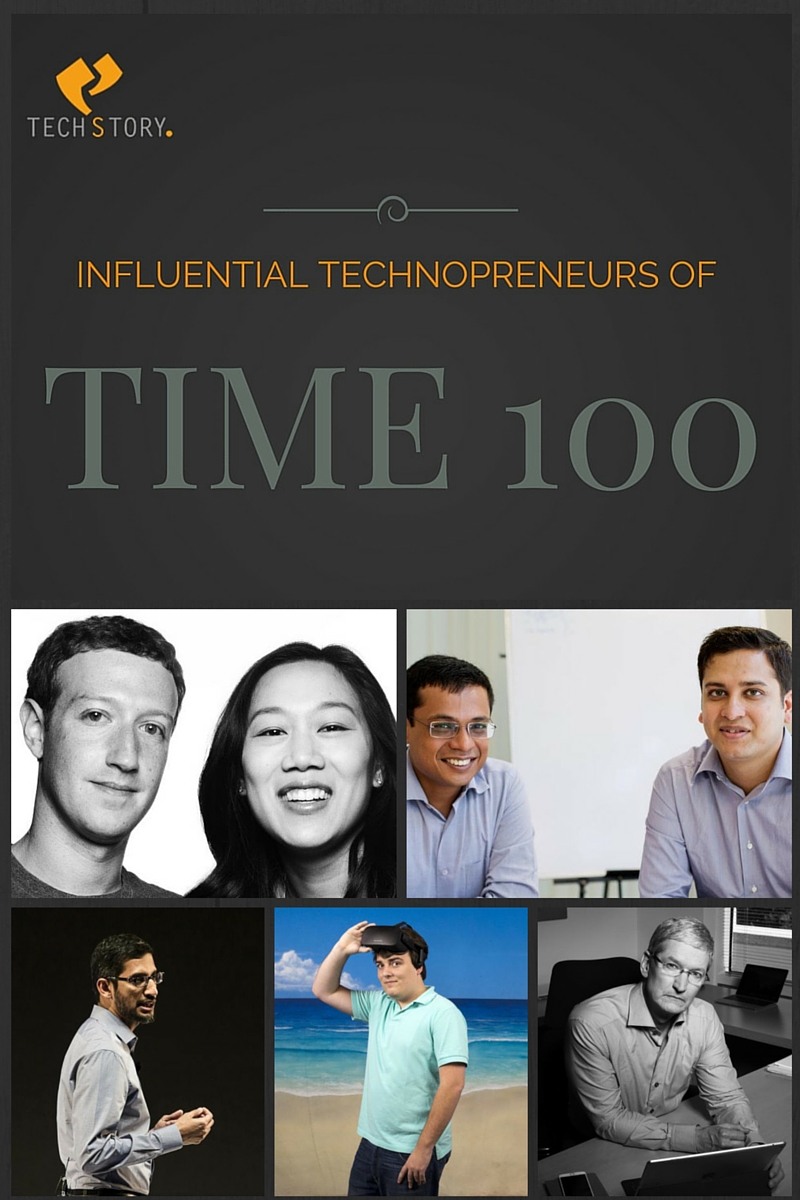 #TIME1oo, the list of 100 most influential people was definitely trending for a long time recently. Although TIME 100 is not a list technically, it did have a lot of technical and entrepreneurial personas in its collection this year. Becoming an influencer takes years of discipline and constant self motivation to achieve in one's chosen discipline and that is when people will start accepting you and would want to follow your footsteps. The collection comprised of people who have made significant impact not just in their field, but also the public in general. Let us take a quick look at the hardships endured influential entrepreneurs or as TIME calls it, the PIONEERS and TITANS of the year and how they came out to be.
Priscilla Chan and Mark Zuckerberg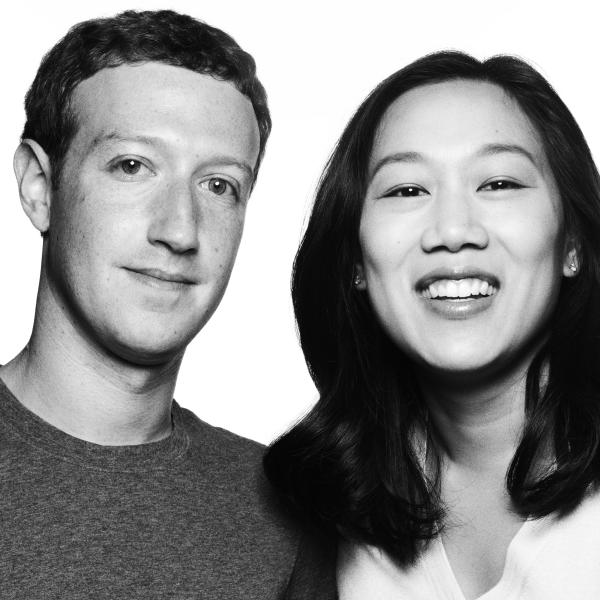 Priscilla Chan and Mark Zuckerberg the Facebook couple was recommended by the Microsoft couple Bill Gates and Melinda Gates. Mark Zuckerberg was a computer programmer by the age of 12. While a sophomore at Harvard, he co-founded Facebook out of his dorm room. Facebook is now the world's largest social network, making Zuckerberg a billionaire. Priscilla Chan is an American pediatrician and philanthropist. As of 2015, she and her husband have pledged more than $1.6 billion to charities. In December 2015, they pledged to donate 99% of their Facebook shares, valued at $45 billion, to the Chan Zuckerberg Initiative, a philanthropic and political action company that focuses on health and education.
[box type="shadow" align="aligncenter" class="" width=""]Related Read:
Some of the most inspiring quotes from Mark Zuckerberg
Here's how much time Facebook CEO Zuckerberg spends in office
[/box]
"We admire Priscillan Chan and Mark Zuckerberg's vision of an interconnected world where all people have a chance to make the most of their talents. Priscilla and Mark are curious. Ambitious. Thoughtful. Open-minded and bighearted. Willing to learn and grow. And they care deeply about fixing the inequities they see in the world. Mark already built a company that changed the way people connect, and Priscilla devoted herself to the health and well-being of children by becoming a pediatrician. Now they have inspired people around the world by creating the Chan Zuckerberg Initiative and committing 99% of their wealth to taking on challenges like improving education, curing disease, connecting people and building strong communities. Changing the world once was not enough for them. We can't wait to see what they'll do in the decades to come." recommended by The Gates.
Sachin Bansal and Binny Bansal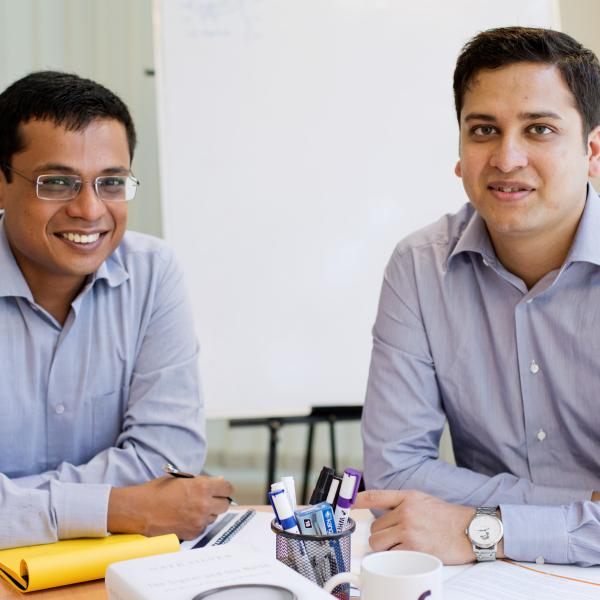 Sachin Bansal and Binny Bansal, the Flipkart founders were recommended by Grossman, a senior writer for TIME covering culture and technology. Sachin Bansal is originally from Chandigarh, the capital city of Punjab and Haryana. His business partner, Binny Bansal, is also from Chandigarh. Although they share the same last name, they are not related. They both were coincidentally students of computer science engineering at Indian Institute of Technology Delhi. After completion of degree Sachin Bansal joined Techspan company where he served for few months and in 2006, he joined Amazon.com India as Senior Software Engineer. Binny worked with Sarnoff Corporation for 1.5 years and was previously rejected by Google twice, but Sachin got him into the Amazon.com. After 6 months they both decided to leave Amazon and initially thought of starting a comparison search engine, but realized that the market for E-commerce in India was very small. Hence, after leaving Amazon in 2007, they founded Flipkart as an e-commerce company.
[box type="shadow" align="aligncenter" class="" width=""]Related Read:
India's Best Known Startup Story – The Journey of Flipkart !
Flipkart founders Bansals debut on Forbes billionaire list
[/box]
"For seed money, they pooled their savings: around $10,000. Their data center was their apartment in Bangalore. So it could have been the height of arrogance when the two Bansals, who had worked together at Amazon, told investors Flipkart could be worth $100 million in a decade. It turned out to be modesty: Flipkart now has 75 million users and a $13 billion valuation. And Binny and Sachin do have modest lifestyles, by billionaire standards, but they're also nimble tacticians and hardheaded realists, and they dream big. India's vast marketplace—nearly four times as populous as the U.S., more open than China, with a wondrous dearth of entrenched brick-and-mortar superstores—is the biggest prize left in the e-commerce universe." recommended by Grossman
Sundar Pichai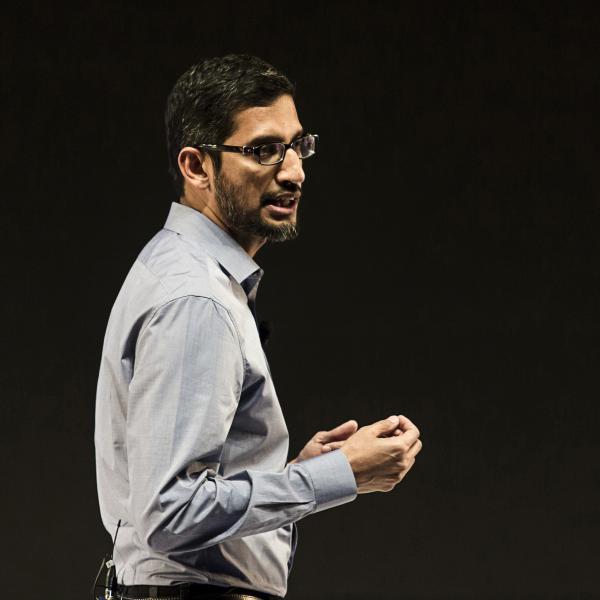 Sundar Pichai was recommended by Nye a science educator and the author of Unstoppable: Harnessing Science to Change the World. Sundar was born in Chennai, Tamil Nadu where he grew up in a middle-class home and was a bright student. He excelled academically at his school and earned a seat in the Indian Institute of Technology in Kharagpur, one of the most prestigious engineering institutions in India. He then won a scholarship to study materials science and semiconductor physics from Stanford University from where he eventually earned his M.S. Pichai had joined Google years ago in 2004 as a product manager and led the innovative efforts for several of Google's products including Google Chrome and Chrome OS which went on to become highly successful. Eventually he took over the management of other Google products like Gmail and Google Docs, and rose through the ranks rapidly. Born in Chennai, India, Pichai was bright and creative from a young age. Having received his education from some of the most prestigious institutions in the world, he worked in engineering and product management at Applied Materials and in management consulting at McKinsey & Company before becoming a part of Google. Pichai is well-liked by his colleagues and is dubbed as the "man behind Google's most important products."
[box type="shadow" align="aligncenter" class="" width=""]Related Read:
Pichai joins elite Indian-origin dozen heading $400-bn biz
The incredible journey of Sundar Pichai !
[/box]
"Engineers use science to solve problems and make things. Engineering applies a combination of logic and intuition to problem solving. It's a way of thinking that leaves one well suited to run a company. We are all watching for what he produces next." recommended by Nye.
Palmer Luckey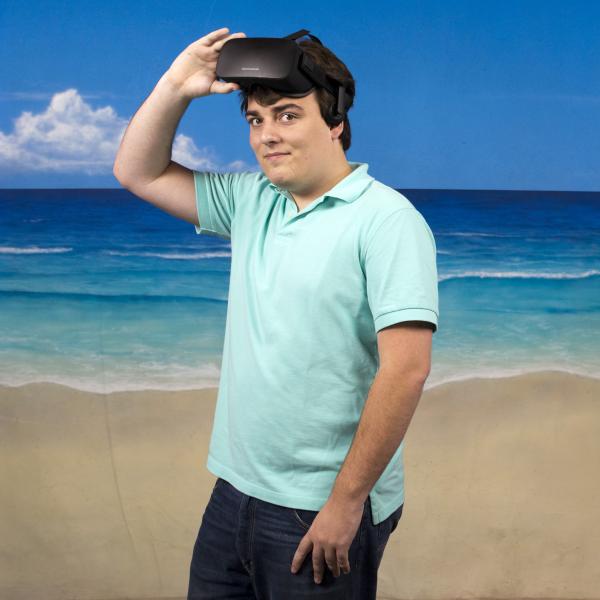 Palmer Luckey, the founder of Oculus VR and inventor of Oculus Rift, was recommended by Ridley Scott, the iconic filmmaker. Before starting Oculus VR, Mr. Luckey worked as an Engineer at USC's Institute for Creative Technologies (ICT) in the Mixed Reality lab, where he contributed to research and development of virtual reality systems and head-mounted displays. Luckey dropped out of California State University, Long Beach in 2010 to focus on developing the headset. The Rift was intended to be sold as a do-it-yourself kit on Kickstarter. Luckey started Oculus VR to facilitate the Kickstarter campaign, which raised $2.4 million. Facebook acquired Oculus VR in March 2014, as of July 2014, Luckey continued to work at Oculus VR. He is also known for having the world's largest collection of VR headsets and founding the ModRetro Forums.
[box type="shadow" align="aligncenter" class="" width=""]Related Read:
Oculus Founder Palmer Luckey Hand-delivers First Rift VR Headset To Customer
Palmer Luckey Wants Mac To Build Powerful Machine To Gain Their Support
[/box]
"Virtual reality is no longer the future. It is here now, and we saw first-hand, while working with Palmer Luckey and his team at Oculus on The Martian VR, how VR has opened up a new world of storytelling. The technology Palmer has shepherded has made it possible to experience storytelling in ways we previously could only imagine. It allowed us to invite everyone to go to Mars and to truly experience what astronaut Mark Watney did. I have always loved creating and interpreting new worlds, and having the opportunity to do so in a full 360-degree scope was thrilling. Because of Palmer's entrepreneurial and innovative nature, the needle for VR has moved from impractical to endlessly possible." recommended by Ridley Scott
Tim Cook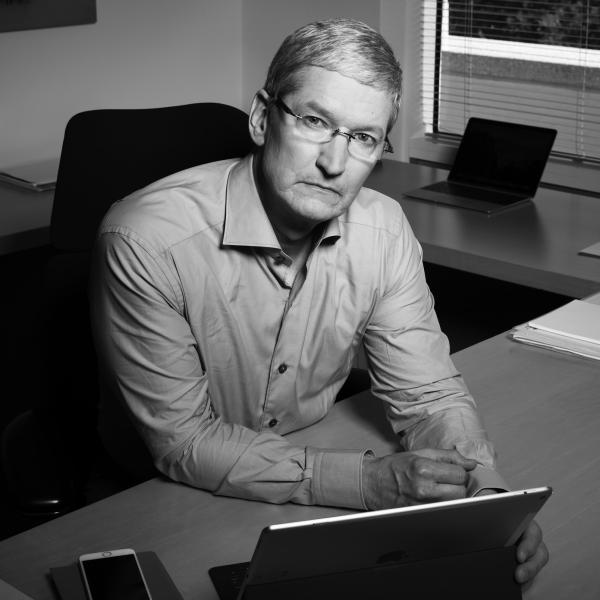 Tim Cook, CEO of Apple was recommended by Iger, the chairman and CEO of Walt Disney Co. Born in Alabama on November 1, 1960, Tim Cook graduated from Auburn University with a bachelor's degree in industrial engineering in 1982, and went on to earn an M.B.A. from Duke University's Fuqua School of Business in the late '80s. Following a 12-year career at IBM, in 1994, Cook became a chief operating officer (Reseller Division) at Intelligent Electronics. He then worked for Compaq as Vice President of corporate materials, procuring and managing product inventory. After six months at Compaq, Cook left his position and took a job at Apple. In August 2011, Cook was named Apple's new CEO, taking over the position for former CEO and Apple co-founder Steve Jobs, who died in October 2011 after a years-long battle with cancer.
[box type="shadow" align="aligncenter" class="" width=""]Related Read:
Apple's Tim Cook to give away his 785 million dollar fortune to charity
[/box]
"Apple's success required a leader of great courage and character who demanded excellence, upholds the highest ethical standards and routinely challenged the status quo, including encouraging vital conversations about who we are as a culture and a community. Tim Cook is that kind of leader. Behind his soft-spoken demeanor and Southern manners is a focused fearlessness that comes from deep personal conviction. Tim is committed to doing the right thing, in the right way, at the right time and for the right reasons. As CEO, he's led Apple to new heights, and he continues to build a global brand that is universally recognized as an industry leader and widely respected for its values." recommended by Iger.
[box type="shadow" align="aligncenter" class="" width=""]Also Read:
Meet Forbes' World's Top Billionaires of 2016 !
Keeping Fit – Fitness Habits of Some of The Top CEOs !
Famous IITians Who Made India Proud !
[/box]
Source: time.com, successstory.com, thefamouspeople.com, biography.com, techcrunch.com, bloomberg.com