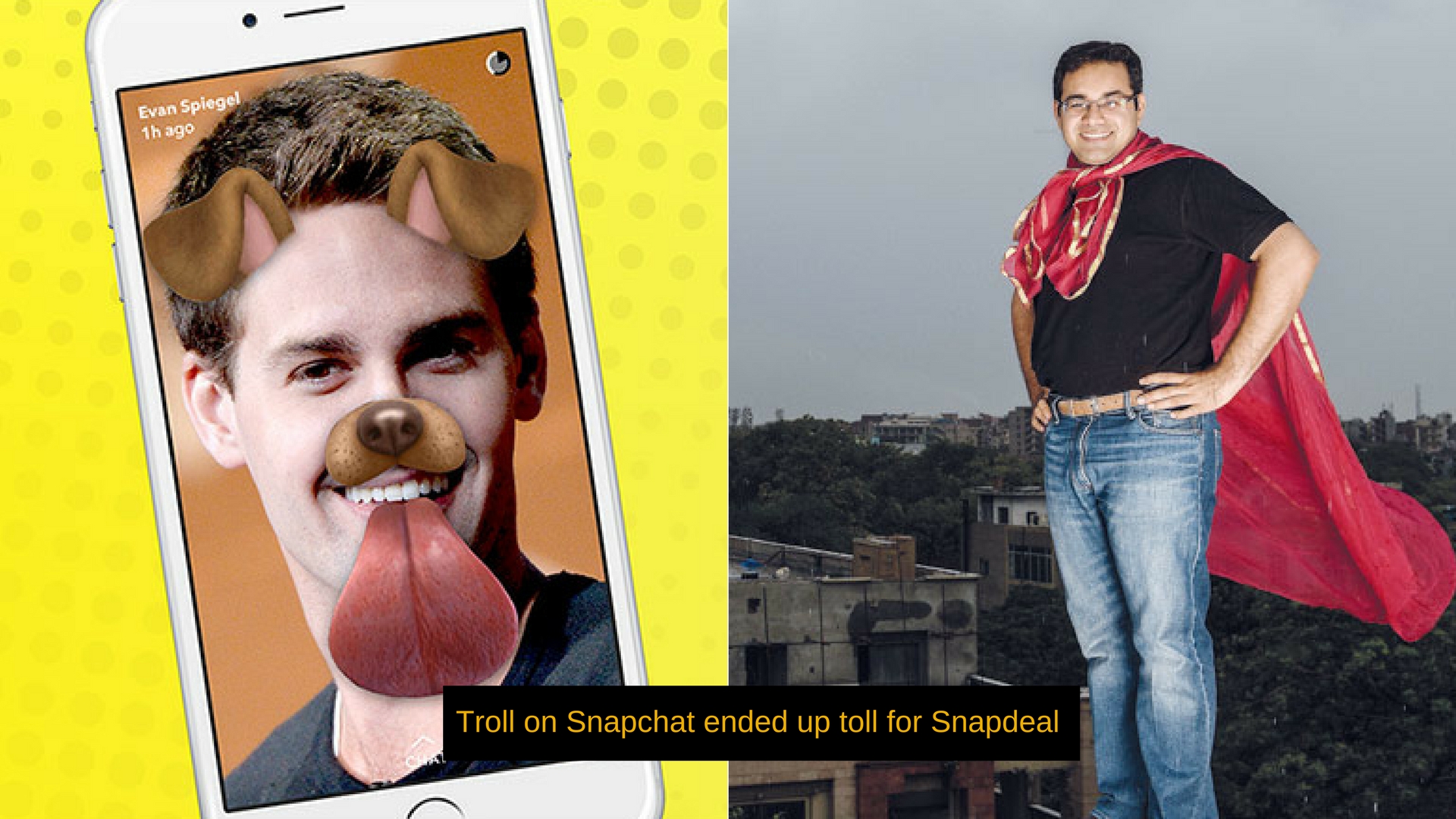 17 April 2017, India:
Things couldn't get any worse for Snap Inc. who are losing out to their own game of 'Stories'. Facebook has copied Stories to Instagram and WhatsApp as well. Evan Spiegel has now some damage control to do, here in India and probably in Spain too.
Following the controversy and massive outrage online, Snapchat said the employee who made the claim was "fired for poor performance," three weeks ago and has been involved in a lawsuit with the company".
"This is ridiculous. Obviously, Snapchat is for everyone! It's available worldwide to download for free," an international spokesperson of Snap said in a statement. "Those words were written by a disgruntled former employee. We are grateful for our Snapchat community in India and around the world," the statement added.
According to the former employee Anthony Pompliano, he made a presentation, talking about the issues with Snapchat data, and that it was not 100 million. He claims Spiegel dismissed it and said, "Yeah, I read those; it doesn't matter." The lawsuit alleges "Spiegel stubbornly refused to hear" about the issues in data inaccuracy, and the Snapchat CEO dismissed the DAU count issue as "no big deal."
The India remark is alleged to have been made in the context of the Snap Inc's international users, which Pompliano pointed out was very low. He gave the example of India and Spain, where social media engagement was high, but Snapchat wasn't really growing.
Now the lawsuit states, "Spiegel abruptly cut in and said, "This app is only for rich people. I don't want to expand into poor countries like India and Spain." He claims Snapchat fired him because they were worried that he would "blow the whistle" on the company and was being seen as a 'threat' to their upcoming IPO. Pompliano was fired just three weeks into the job.
However, Alia Bhatt, who is one of the most prominent users of the app, took a stand and said, "I don't think he has said anything like that."
Meanwhile, Snapdeal is facing the heat as well. Many people are mistakenly uninstalling Snapdeal instead of Snapchat.
After spending Rs.200 crores on branding @snapdeal must be wondering today why people can't make out it's not @Snapchat

— Mahesh Murthy (@maheshmurthy) April 16, 2017
We feel you, Snapdeal.#Snapchat pic.twitter.com/KF8LvduNSP

— FilterCopy (@filtercopy) April 16, 2017
@thetanmay Thanks bud. Ppl asking us to make a statement that @snapdeal is not @snapchat was possibly the last thing I thought I would ever need to do.

— Kunal Bahl (@1kunalbahl) April 16, 2017
Boycotting Snapdeal instead of Snapchat is the equivalent of slapping Arbaaz Khan because you're angry with Roger Federer.

— Sahil Shah (@SahilBulla) April 16, 2017
Snapchat's ratings on Google play store witnessed a sharp decline, a 4.4 to a 3.6 rating. Furthermore, the number of one-star rating by the users shot up from 39,102 to 192,906 in just 24 hours.