Plastic- A Source of Menace
Globally, almost 2/3rd of plastics consumed every year – a whopping 300 million tons – are littered or disposed to landfills. Such disposal poses a huge environmental menace – in last few years alone, littered plastic choked underground sewers, resulting in floods in cities like Mumbai, Manila and Dhaka. Furthermore, since plastics don't biodegrade, they persist in our environment for tens of thousands of years. The world's largest landfill, the Great Pacific Garbage Patch, is 700,000 square km patch of "oceanic plastic soup" located at the north of Hawaii where plastic exceeds plankton by 6:1. The degraded plastic is ingested by sea turtles, jellyfish and even albatrosses that fly over these stretches, killing thousands of them every year.
Plastics are one of the most widely used materials nowadays. Plastics made up of synthetic and organic compounds. These molecules of the same compound form inter linkages with each other to form long chains which are called polymers ('poly' meaning 'many' and 'meros' meaning parts'). The polymer chains are formed by multiple linkages of certain atoms, usually carbon, oxygen or nitrogen. However, these plastics are essentially very long chains of (generally upto 100-1000 atoms) hydrocarbons.
Plastics find huge application in the manufacturing and household items due to its unique nature of flexibility and lightness. However, Plastics are non-biodegradable i.e they are difficult to decompose or destroy by natural processes. Due to which, plastics offer a potential threat to environment. Hence, there are substantial efforts being put to develop alternatives to plastic or recycle them. Recycle and reuse of used plastic is one alternative to do it and use of biodegradable plastics which disintegrate upon the action of natural disintegration by bacteria, enzymes and environmental sources is another field of research to develop an alternative.  
Most people don't realize that every piece of plastic ever manufactured continues to be in existence till today! More plastics have been manufactured in last 15 years than the entire last century. "Cities worldwide are facing a threat of being disrupted by the waste plastics they generate. There is an immediate need to address the situation and develop state-of-the-art technology which could provide a next life solution to end of life waste plastics" says Amit Tandon, Founder, Ventana.
Recycling 'Non-Recyclable' Plastics
Ventana is one such technology venture which is working towards developing cutting-edge technology to recycle the plastics and convert them to high-end fuels. Ventana's patent-pending technology helps solve the challenge of recycling landfill-bound plastics by converting them to highly useful petroleum fuels. The company's R&D facility was incepted in 2010 at Kalka, near Chandigarh. Over the last five years, the company has completed several generations of technology development, setup four demonstration plants and filed several international patents in USA, EU and India.
In 2014, the company setup India's first fully continuous plastic to fuel demonstration plant near Chandigarh that enables conversion of municipal plastics to high-grade petroleum fuels similar to industrial diesel. The technology generates about 800 – 1000 litres of liquid fuel from one ton of waste plastic. By transforming waste to an economic resource, the technology enables high project EBITDAs of 45% – 55%, which substantially enhances the economics of a waste management operation.
Besides creating green jobs, Ventana's technology offers several environmental benefits. It promotes ecological sustainability by providing a supplementary route for fuel generation that avoids greenhouse gas (GHG) emissions associated with drilling, piping and refining crude oil. Every plastic to fuel plant leads to a direct reduction of 25,000+ tCO2e of GHG emission across its lifetime.
With the kind of technological innovation Ventana has done, it is a good fit to showcase leading-edge innovation being done in India. The company has pumped in over 10,000 man hours of R&D in developing a disruptive solution that addresses the global challenge of recycling waste plastics. It has received 100+ inbound leads from 35+ countries to date and has high pertinence to PM Modi's Startup India campaigns.
Ventana's technology has been independently audited by Mott MacDonald, one of world's leading process engineering firms. Further, emissions from the technology have been assessed and certified by Environmental Strategy LLC (Philadelphia) to be well within the strictest US EPA emission requirements. The company was a national award winner at the India Innovation Initiative 2013. It was also a finalist at the National Cleantech Open Awards (San Jose, California), which is largely considered to be the Green Oscars of Cleantech world.
Apart from that, Ventana has also been a selected showcase presenter at the Clean Energy Forum, Spain 2012, San Francisco, Cleantech Forum (2012/13/14), SxSw Eco (Austin – 2013 &14) and National Renewable Energy Lab (Denver, 2014).
Ventana was founded by Amit Tandon, who is also an author of five patents related to conversion of waste plastics to petroleum fuels. He has been instrumental in leading his team to design and scale up the technology by 250 X across 4 generations of technology development. A hands-on engineer, he also leads Ventana's organizational strategy and spearheaded his team to win the 2013 national award at the India Innovation Initiative from amongst 900 submissions.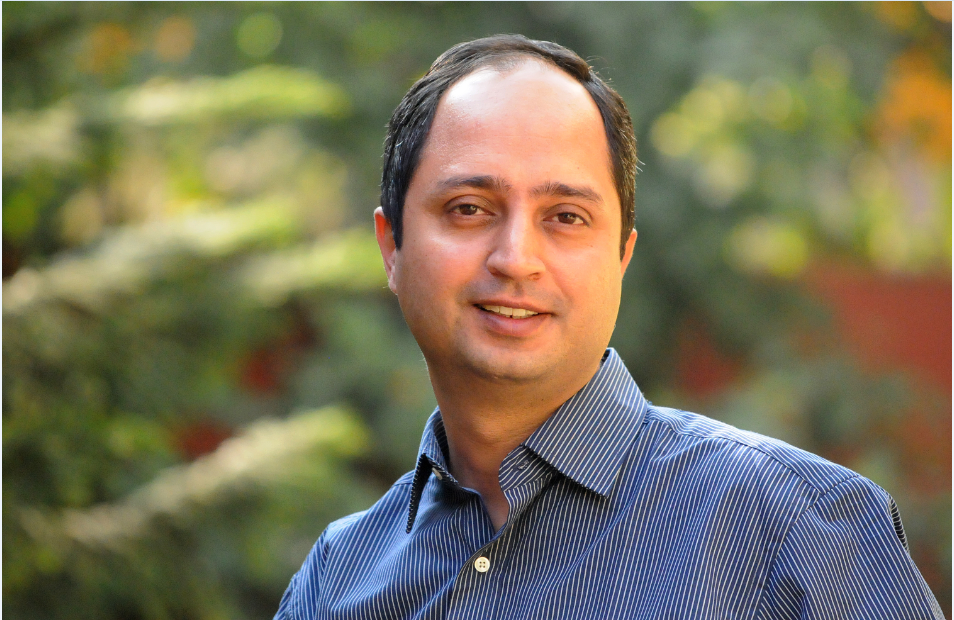 Ventana's technology is a step in the right direction as it provides a next life solution to end of life waste plastics, thereby promoting a low-carbon circular economy over the traditional cradle-to-grave system for plastic packaging.[box type="shadow" align="" class="" width=""]1. A globally recognized plastic waste management company
2. Recycles non-recyclable plastics
3.Part of Narendra Modi's India initiatives like; Make in India, Swachh Bharat and India startup campaigns
4.Recycles industrial, construction and municipal plastic waste to useful petroleum fuels
5.Recycles 1 ton of waste plastic to get 800-950 liters of liquid fuels similar to gasoline, diesel and kerosene
6.Awards won by the technology – National award at the Indian Innovation Initiative in 2013 and was the finalist at the National Cleantech Open Awards (San Jose, California), which is largely considered as the Green Oscars of Cleantech world and others.[/box]
Technology:
As mentioned earlier, Plastics are formed by the process of polymerization which links 100-1000s of carbon atoms together. Moreover, hydrocarbon fuels like gasoline, diesel are composed of 5-25 carbon atoms. These long-chain hydrocarbons can be broken down to small-chain hydrocarbons i.e de-polymerize the plastic. One of the effective ways to break the bonds is by providing energy to them- either thermal or catalytic.
Plastic recycling has been used before already for making shipping pallets, benches, road links but all of them have a limited applicability. Also, attempts have been made to develop the technology with industrial scalability. These technologies were developed around 2005-2006, where Batch-based process was used to recycle the plastic which has limited industrial application. In this process, a downtime was needed to remove the solid residue which is produced as bi-product of de-polymerization process. This enhances operational costs of the recycling and thus did not offer luring operational efficiency.
However, technology developed by Ventana took a major leap by building a Continuous-based system which can be scaled up.  At a grass root level, it's a de-polymerization engine with a Continuous system approach. This offers an edge over traditional batch system as it requires low capital and is more efficient. Also, it is operationally economical and has high environmental compliance.
One major challenge to recycling the plastic is to produce products with high economic value fuel. The company has been able to develop cutting-edge technology to produce synthetic crude with high economic value. The conversion ratio is 850 litres to 1 ton, which company claims to be a substantial conversion ratio. It also claims that, if you use higher quality waste plastic coming directly from industrial waste, conversion ratio is around more than 1000 litre per 1 ton.
Click here to understand the whole Technology acting behind the process.
Funding:
Currently, The company is funded by its founders. The company has received lot of inbounds but largely, company is supported by its founders. Ventana's plans to expand are in pipeline and company is looking forward to close deals with Venture Capitalists to grow.
Growth:
The fuel produced from plants has high acceptance across the industry as it is very similar to high-end fuels in quality. The company is already selling fuel and the company considers it to be a milestone as it shows the potential and acceptance.
Currently, Ventana's team size is of 14 people including people at the operating plant.  The company is focused on US and Indian market for growth. In USA, it is based out of Detroit, Michigan and is planning to set-up a 50 ton recycling unit. In India, Ventana is working with India's one of the largest waste management company.
"Technology by Ventana is fully home-grown and the solution carries a global application. The company supports 'Make in India' and 'Swachh Bharat Abhiyan' and aligns itself with the mission and vision of these initiatives" Amit Tandon concludes.
Similar Reads:
Started last year, Binbag now is serving close to 1000 customers and saving 4 tons of e-waste from landfills!
Comments
comments