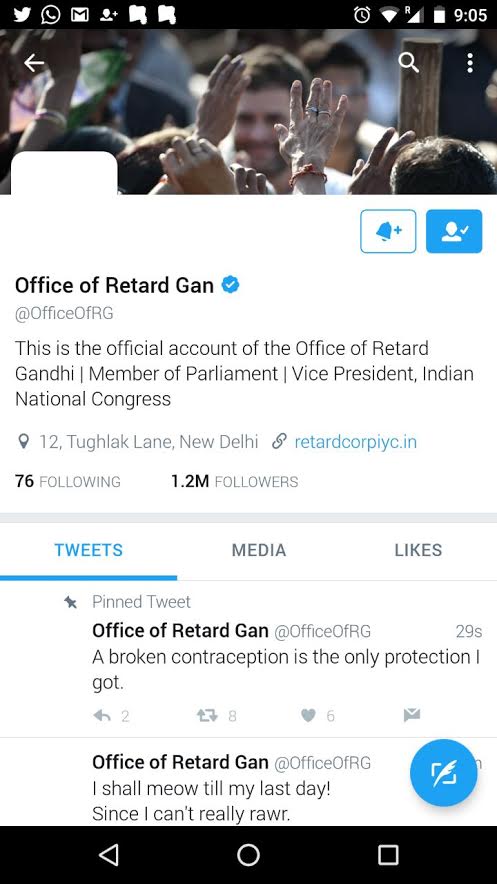 30 November 2016, India :
We all know what a Hacker is capable of, Mark Zuckerberg has been the most easiest of the victims. OurMine has cracked his Twitter and Pinterest account twice. (His password was 'dadada', yeah! Seriously!)
Latest to fall prey to hacking is none other than Rahul Gandhi, VP of Indian National Congress. His official Twitter account @OfficeOfRG was hacked and the hacker was in no intention to let go without Tweeting.
Out of 20 odd Tweets, I only can tell you these three due to obvious limitation!
"I think i'm smart, but in reality i have the brains of a 5 year old!"
"I shall meow till my last day! Since I can't really rawr,"
"This is the carter, the carter 3 – the new testament. And i'm the god, and this is what I bless 'em with"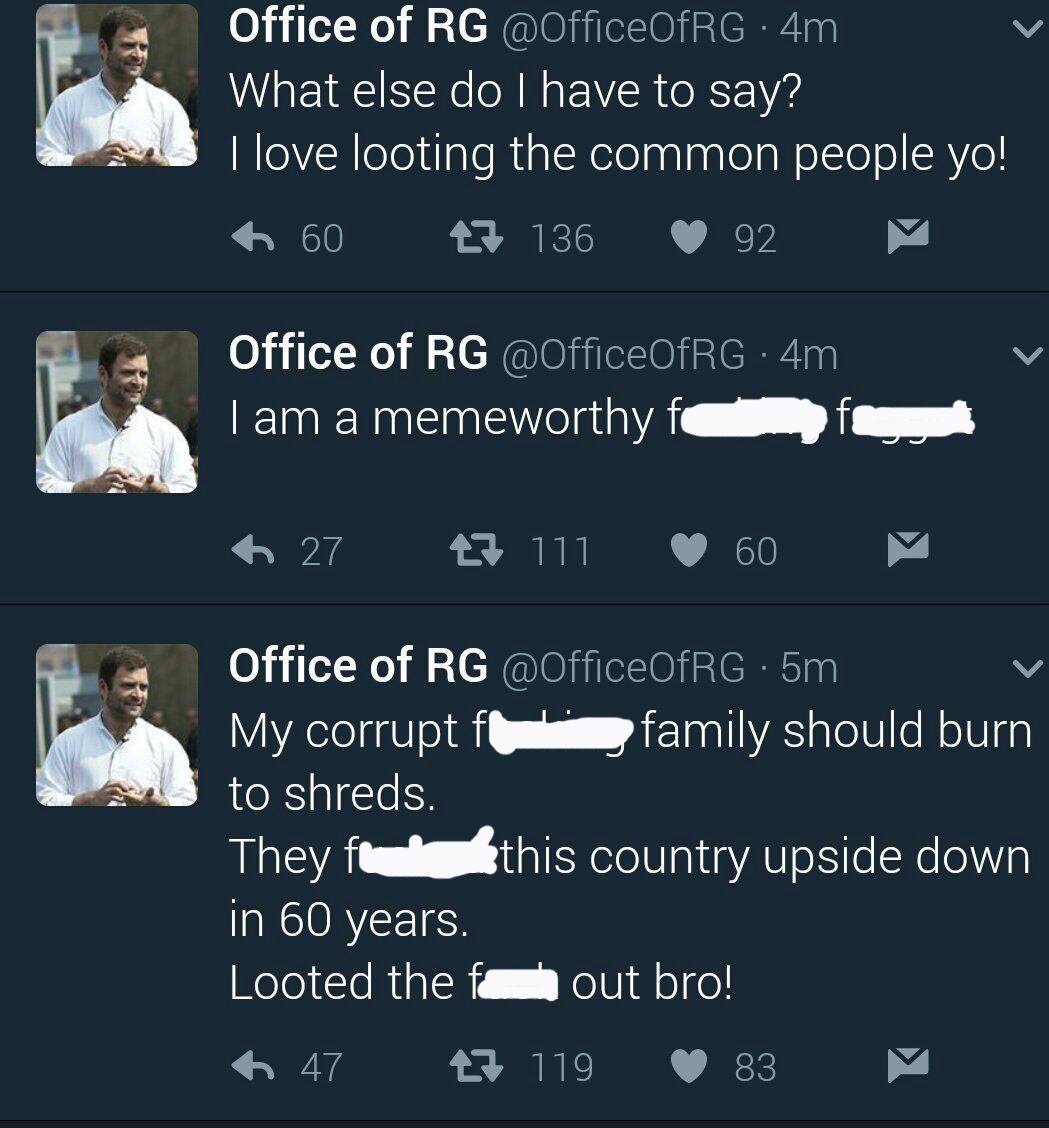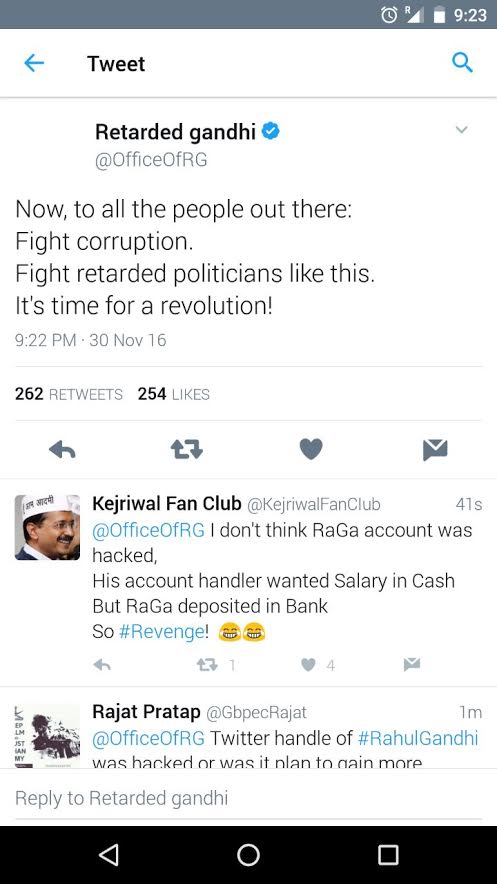 There's a strong chance of his other accounts being hacked as well. The account is back in control of Mr Gandhi and the tweets are deleted. But the Twitteratis are going berserk! Check out few here!
This is the first time, I liked and retweeted #RahulGandhi tweets. Seems like he tweeted when his mom wasn't around.

— Aman Pratap Singh (@ultimateaps) November 30, 2016
Who can not protect his twitter account, do you seriously believe that he can protect our country? ? @JhaSanjay @digvijaya_28 #RahulGandhi

— Anjie (@_Baatcutter) November 30, 2016
#RahulGandhi 's recent tweets started making some sense
Then i came to knw his twitter account is hacked ! ??
Ooooo

— Nisarg Kanitkar (@Nis94tweets) November 30, 2016
Image- Indian Express / Ashok Bhaumik
Also read-
P.S-