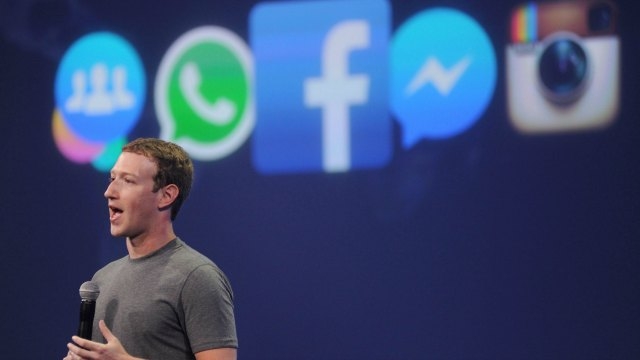 27 July 2017, India:
The most commonly used app for messaging WhatsApp has hit a landmark 1 Billion active users per day. Considering the Worldwide population of 7.5 Billion people, hitting a billion mark is huge! China doesn't allow WhatsApp so that's 1.4 Billion gone.
WhatsApp stated in a blog post, "Just last year, we shared that one billion people around the world use WhatsApp every month. Today, we are excited and proud to share that one billion people around the world use WhatsApp every day to stay in touch with their family and friends."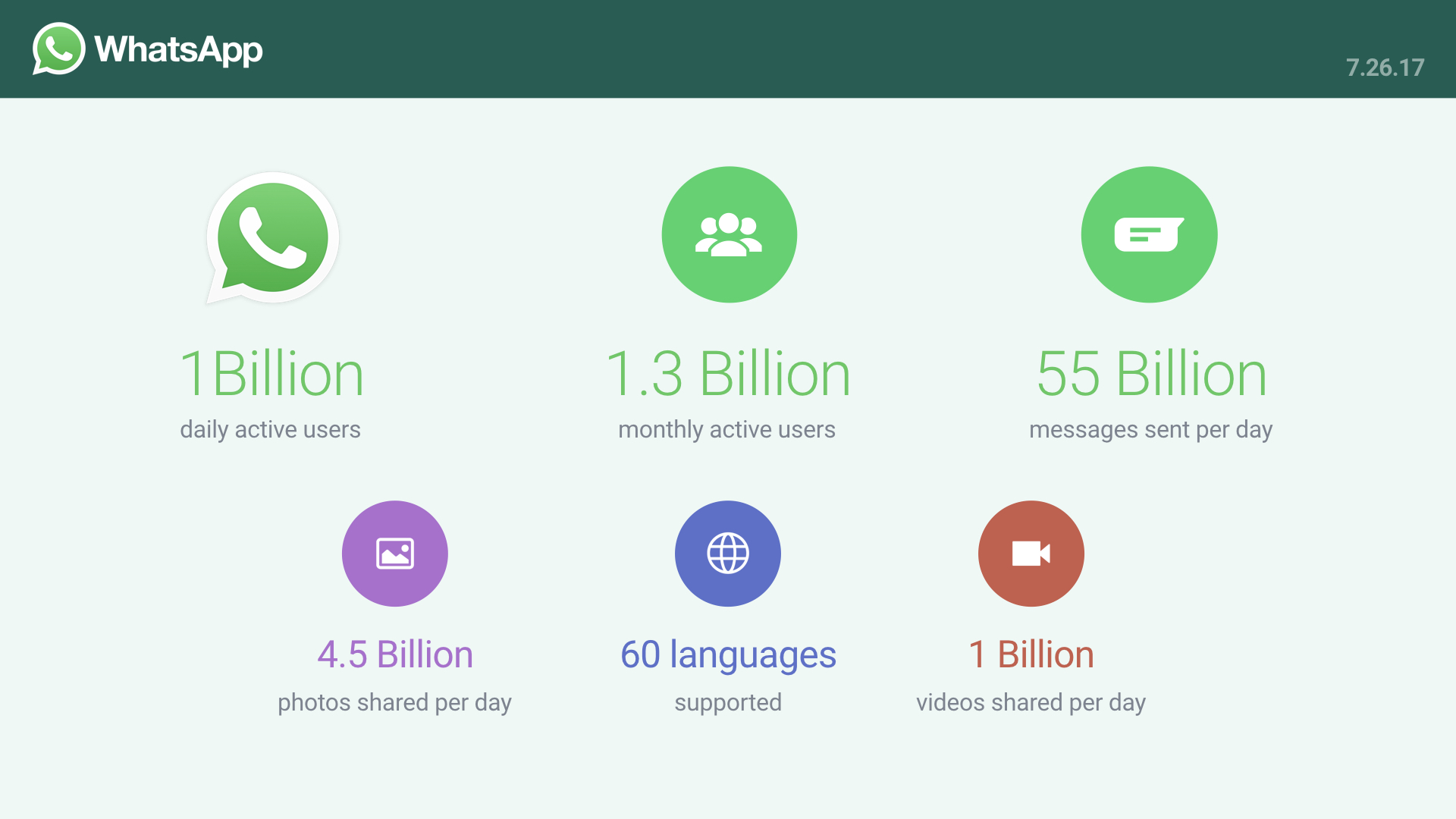 Related read- Indians Spend 50 million minutes Daily on WhatsApp Video Call!
"Whether it's sharing personalized photos and videos, connecting through video calling, or keeping friends updated throughout the day with Status, communicating on WhatsApp has never been easier or more personal. We are humbled that so many people are using these new features to connect with one another in their own special way."
"As we celebrate this milestone, we're committed more than ever to bringing you more useful features to enjoy, while delivering the reliability, simplicity, and security you expect with WhatsApp. Thank you for your continued support."
For comparison, Facebook announced back in June that it's now at around 2 billion monthly users as Facebook Messenger alone surpassed 1.2 billion monthly users as of April. Instagram separately announced in June that it was at 250 million daily active users, and Snapchat announced 166 million daily active users as of its last announced numbers back in May as per the report by 9 to 5Mac.
Earlier in May, WhatsApp announced that India leads the World when it comes to using video calling feature of WhatsApp. An average of 50 million minutes is spent on video calls. WhatsApp is a cross-platform instant messaging service for smartphones that relies on the internet for the transmission of messages. (Cover image-DNA)
Also read- WhatsApp Set to Compete with Paytm, to Introduce Digital Payments!