The world's largest single-phase battery, Crimson Storage now lives in the California desert. It is a 350 megawatt (MW)/1400 megawatt-hour (MWh) battery storage project. Located around 2,000 acres west of Blythe in Riverside County, started in 2021.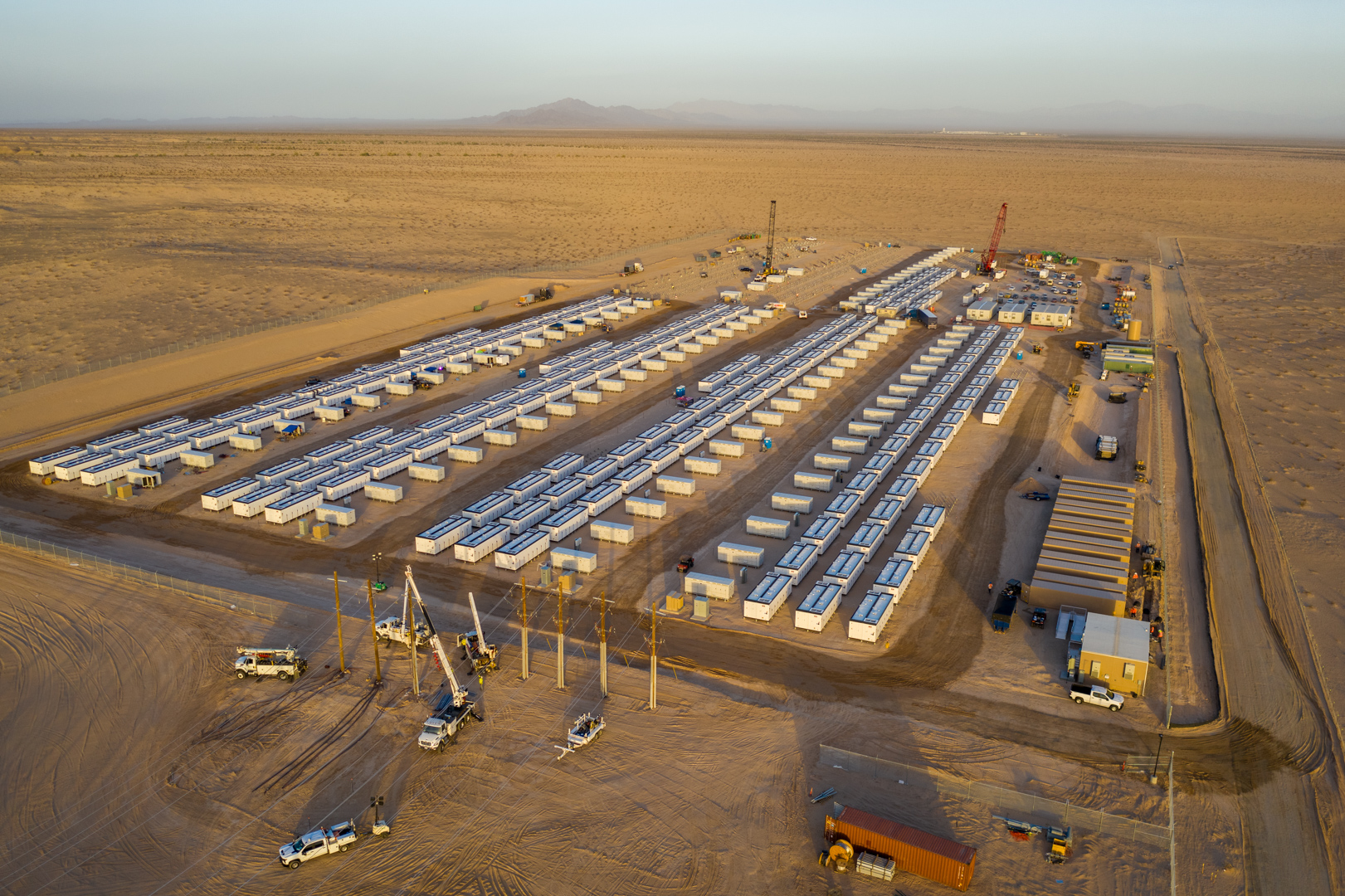 Canadian Solar oversaw the construction and provided the battery energy storage systems, and Axium Infrastructure and solar and storage developer Recurrent Energy will be Crimson Storage's long-term owners. Residential homes are usually served by a single-phase power supply, and this project, on average, is expected to store and dispatch enough electricity to power more than 47,000 homes each year. Crimson Storage holds two long-term contracts with local utilities: a 200 MW/800 MWh 14-year and 10-month contract with Southern California Edison, and a 150 MW/ 600MWh 15-year contract with Pacific Gas and Electric.
Governor Gavin Newsom said, "The Crimson Energy Storage project epitomizes California leadership – clean energy, innovation, and economic development through good, union jobs. We've been laser-focused on quickly bringing projects like this online to achieve our goal of a 100% clean energy grid. Congratulations to the people across the public and private sectors who are responsible for bringing this major project online to the benefit of all Californians."
Development
It was developed by Canadian Solar's US project development subsidiary Recurrent Energy. The vertically integrated PV company's manufacturing and integration arm CSI Solar carried out EPC and system integration duties and will be responsible for long-term servicing. Recurrent Energy sold off a majority 80% stake in the project to investment management firm Axium in 2021, but the developer has retained the remaining 20%.
The project is Canadian Solar's first standalone battery project. It had originally been envisaged as a solar-plus-storage facility, like the rest of Recurrent Energy's pipeline to date, but the solar PV portion was dropped by the time it came to get planning approval for its development on public lands by the US Bureau of Land Management (BLM). the PG&E contract is essentially a capacity payment structure for Resource Adequacy (RA). RA is the main mechanism by which California's load-serving entities like utilities must maintain reliable and sufficient power supply for their customers. With it being a capacity payment – paid to be available to put energy on the grid – the project's owners are free to play that portion of the stored energy into CAISO wholesale markets. Incidentally, the title of the world's biggest battery storage project is currently held by Vistra Energy's Moss Landing Energy Storage Facility (400MW/1,600MWh), which is also in California. However, unlike Moss Landing, which was built in two phases, Crimson was built as one system throughout.