Zomato Ltd's shares plunged below its listing price on January 21 as the shares fell for the fourth straight day amid a steep slump in the domestic equity market. The four-day drop has depleted investor wealth of Rs 15,624 crore (~$2.10 billion).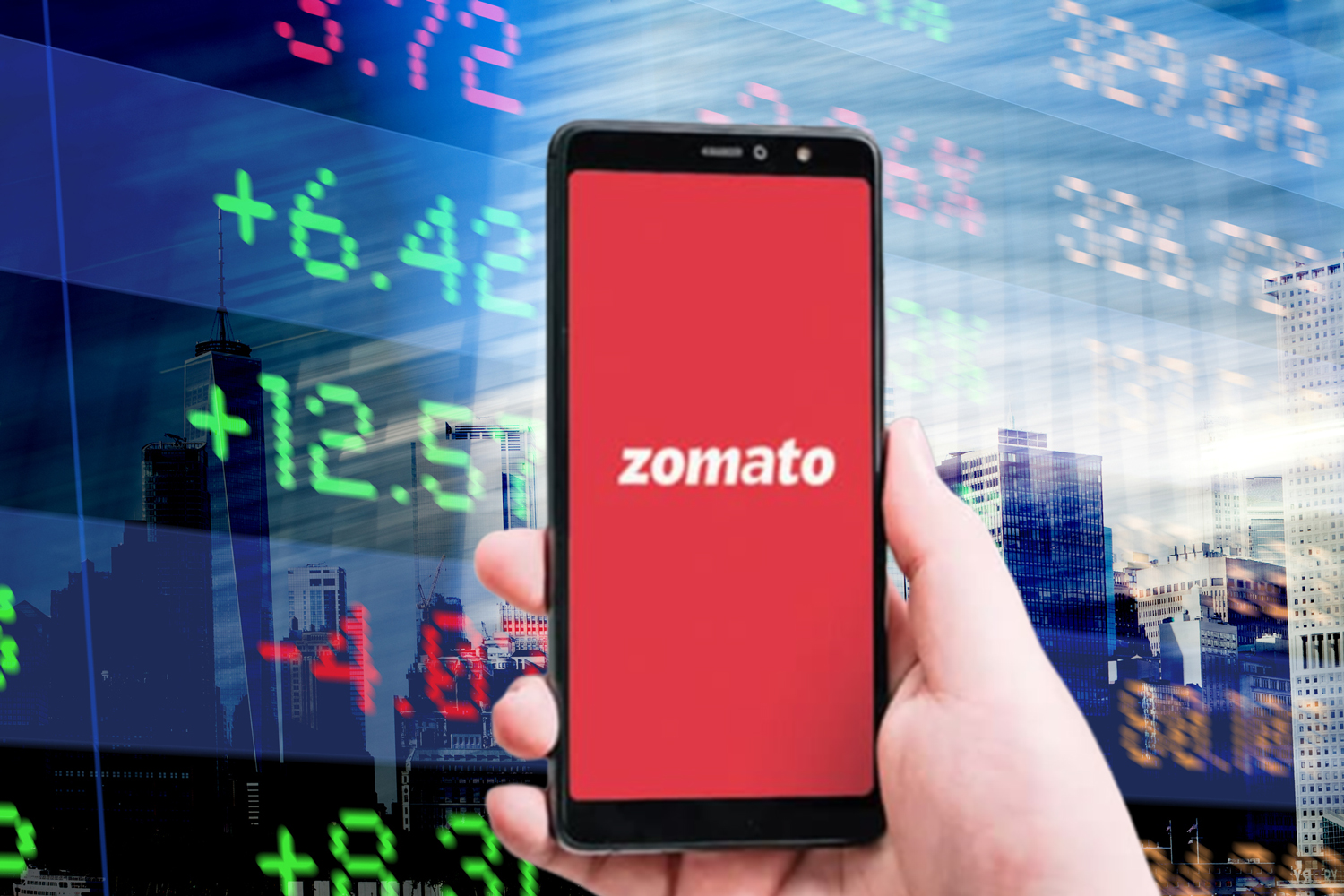 This comes just days after Paytm hit an all-time low on Indian bourses, while recently listed new-age digital unicorn Zomato fell nearly 9 percent on Friday over fears of rising interest rates as well as a global market sell-off. The stock took a beating as the overall market succumbed to drastic selling pressure as a result of the anticipated tax concerns. It fell to an intra-day low of Rs 112.55 in the afternoon trading. It eventually closed the day at Rs 114.10 on the BSE, 8.90 percent lower than the previous day's close.
This week, the stock has been continuously plummeting. It had dropped 14.56 percent in the previous five trading days as a result of selling pressure from foreign institutional investors (FIIs). As the stock has been plunging, it has fallen below the listing price of Rs 115, while the benchmark Sensex slipped 0.72 percent to 59,037.18 points. Zomato's market capitalization has fallen below Rs 1 lakh crore to around Rs 90,000 crore.
The Gurugram-based food-tech firm listed on the stock exchanges in July 2021 with an issue price of Rs 76 per share and closed with a roughly 65 percent premium at Rs 125.85. Since then, the stock has become popular among investors. However, recent reports indicating the Fed limiting liquidity amid increasing inflation and indicating several interest rate adjustments this year have shrunk the reason for investing in richly priced technology equities with zero near-term profitability projection.
Shares of other listed startups like One97 Communications, PB Fintech, CarTrade, and Fino Payments Bank have dropped between 10 percent and 50 percent after their IPOs. Shares of Nykaa parent company FSN E-commerce have also fallen 21 percent from its post-listing highs.
Mohandas Pai, chairman of Aarin Capital Partners, commented on the impact of the global tech stock collapse, saying that the decline in stock prices will result in more fair valuations of startups in India as well as more caution on the side of investors who will price IPOs, including anchor investors. He also referred to the decline in macroeconomic issues such as rising interest rates, which he said caused concern and significant profit-booking.
The former Infosys CFO also stated that there is no scarcity of capital available today for fairly priced startup IPOs. "The success of an IPO is judged by the returns investors made a couple of quarters after the listing and not on IPO price alone," he added.
According to recent news reports, the government is working on a wage code bill, which, if adopted, will radically influence the way industrial companies treat their employees, as well as affect working hours, take-home pay, among other employee rights.