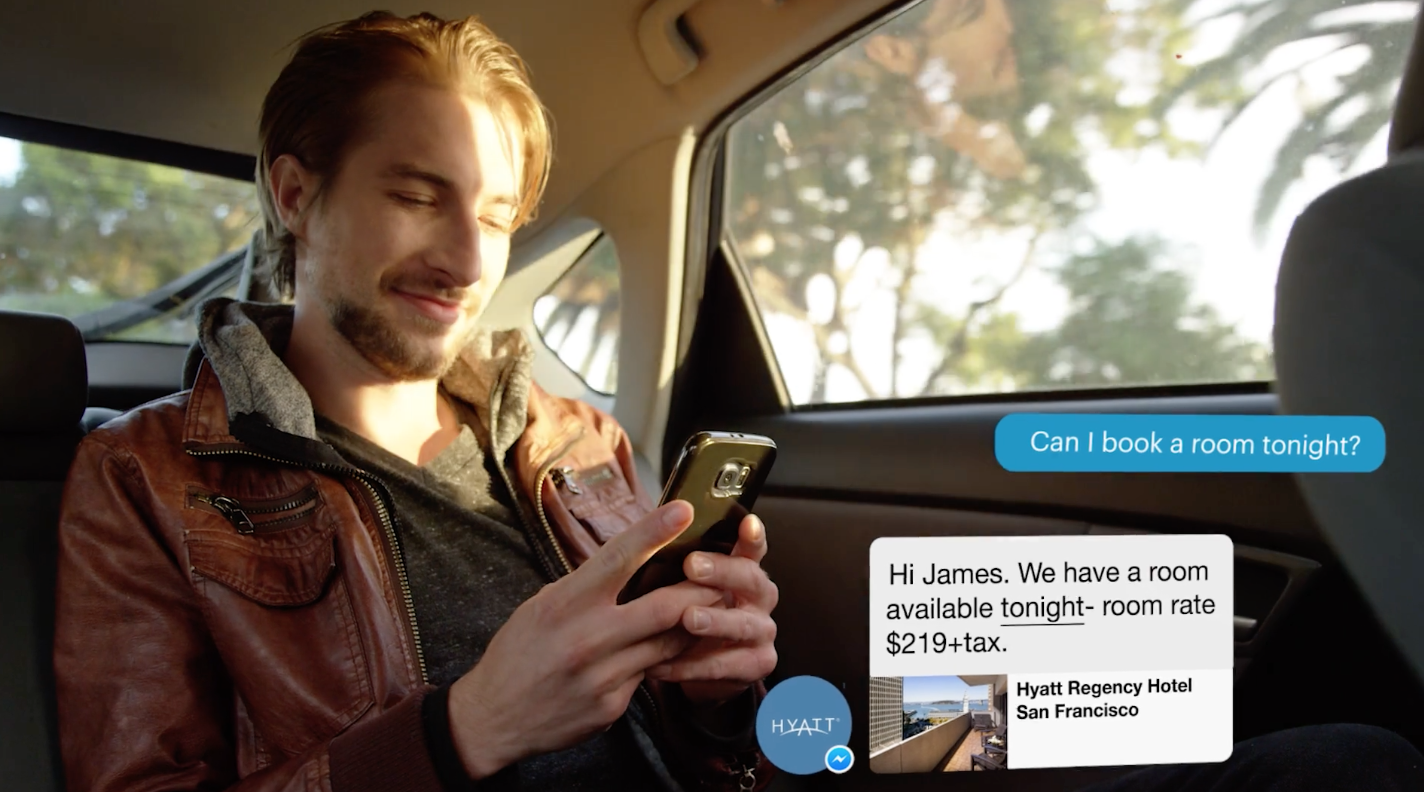 Image Source: chatbotsmagazine.com
Imagine if your Siri can be used to "Amazon" a pair of shoes you love or  can be used to give a rating of the app you love the most! How easy and effortless would that be! Well, that's the"hot"service that is being rolled out these days by all the companies out there, right from the product centric giants such as the Microsofts and the Facebooks to the wholly customer-centric companies that various startups are.
A chatbot is a service, powered by rules and sometimes artificial intelligence, that you interact with via a chat interface. One of the very famous and successful example of the beta version of this concept is the chatbots designed for Facebook Messenger by businesses and people alike. You can interact normally and naturally with the various bots and get them to surf the web for nearly everything ranging from your clothing needs to your media streaming interests. And the perfectly simple and user friendly interface to go with this, it seems inevitable to tap the messenger app and get our desires to satiate right away.
[box type="shadow" align="aligncenter" class="" width=""]Related Read:
Intelligent Personal Assistants That Have Made Our Lives Easier ![/box]
From movie promotions happening through these conversational agents to literally swiping through all the news and other stories curated according to our interests and preferences, chatbots seem to take over our life in a big way sooner rather than later. And nowadays, chatbots are used to replace services that were offered by the people themselves. For example, in Prepathon, launched in September 2015, an online tutorship offering company, a chatbot is utilized right from teaching the concepts to monitoring the actions of the student and even connect with them to give feedback on their performance and even motivates them to do better.
Actually, the benefits gained by the companies with the chatbots are two-fold, apart from their customer satisfaction getting increased, their would-be productivity will also increase. So, its ideal for businesses, whether big or small, to focus on this possibility although the technology is far from enabling seamless customer interactions right now. And with the conspicuous trend of people using messenger apps more than they are using social networks, the companies which have a head-start already can really cash-in and make a name for themselves with their customer centricity.
[box type="shadow" align="aligncenter" class="" width=""]Related Read:
WhatsApp Revenue Model And The Reasons Behind Facebook's 19 Billion Dollar Acquisition ![/box]
Companies readily look to create a customized chatbot for their businesses as the benefits are huge. A personalized marketing and sales activity can be achieved with the customers apart from the intelligent customer service that would focus explicitly on the user's needs. One other important advantage, companies can gain is the amount of qualitative data they get about their customers which can never possible to extract with any other customer service in existence!
And, the best use of this technology can simply be in the field of education as already shown by the adorable Tina the T.Rex, the virtual dinosaur assistant that helps us, in particular kids,about the life and the times of the dinosaur age; developed by the National Geographic Channel, UK.
[box type="shadow" align="aligncenter" class="" width=""]Related Read:
What Does The Future of Messaging Look Like ?[/box]
Comments
comments