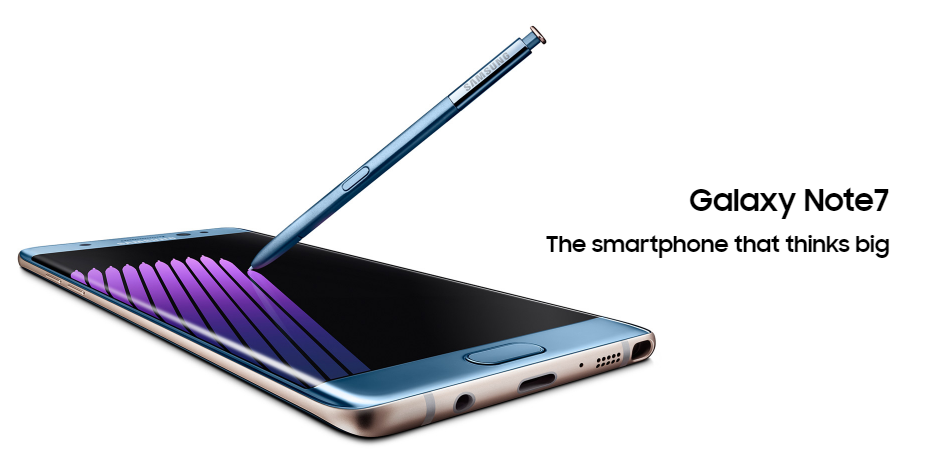 BENGALURU: Samsung recalls its Note7 globally after learning complaints about battery explosion. The company unveiled Note 7 just a month ago.
The company said on Friday that it is halting sales of the device model. As on September 1, 2016, there have been 35 cases that have been reported globally, the company said in the statement.
The company released a statement today stating, "Because our customers' safety is an absolute priority at Samsung, we have stopped sales of the Galaxy Note7. For customers who already have Galaxy Note7 devices, we will voluntarily replace their current device with a new one over the coming weeks."
"We acknowledge the inconvenience this may cause in the market but this is to ensure that Samsung continues to deliver the highest quality products to our customers. We are working closely with our partners to ensure the replacement experience is as convenient and efficient as possible," he company added in the statement.
Also, Samsung's rival – Apple is expected to unveil its new Smartphone next week.
Samsung Electronics was founded in 1969 as a subsidiary of Samsung Group. The company is headquartered in Suwon, South Korea. The Samsung brand comprises of many subsidiaries and is currently the largest business corporation in South Korea. The company develops, manufactures, and sells various consumer electronic goods and IT products such as mobile phones, PC, tablet PC, television, washing machine, refrigerator, DVD players, Home Theatre systems and several other products. The company also provides medical equipment's such as ultrasound, X-Ray among others.
Also Read: Online Marketplace 'Myntra' Ropes In Shoppers Stop Top Execute Manohar Kamath To Lead Its Fashion Brands Category
Reliance Industries Plans To Invest Rs 5,000 Crore In Start-Ups
SpaceX Rocket Explosion Impacts Musk, Mark And Millions !