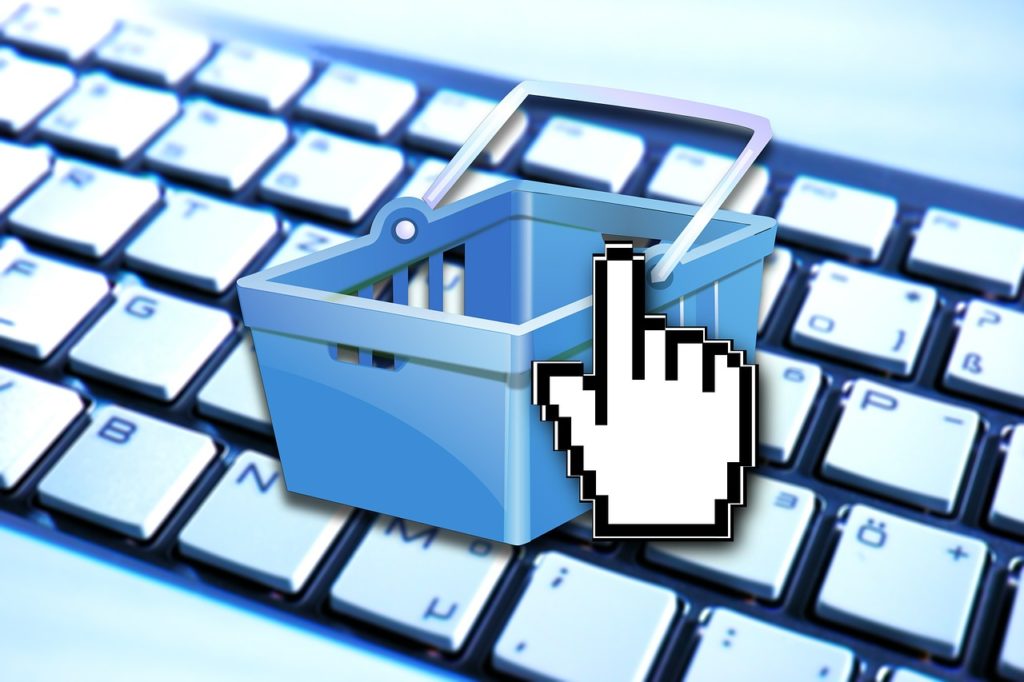 MUMBAI: While the online marketplace sector is booming in India, the sector is also driving women empowerment and self-sustainability. According to a joint study conducted by Snapdeal and KPMG, 20% of total online sellers today are women.
"Our entrepreneurial culture and initiatives play a pivotal role in up-skilling our workforce for addressing the consumption needs of India", said Kunal Bahl, Co-founder and CEO at Snapdeal. "We felt the need to conduct a systematic study to identify opportunities and challenges, that will further build models and skill sets to foster a mature, sustainable employment avenue" Kunal added.
The study further outlines the potential challenges and shares recommendations on the different roles that various participants like the government, industry bodies and e-commerce companies themselves can play in building more employment avenues and up-skilling.
The impact of e-commerce industry on the entire employment landscape has been the most exciting part of India's digital growth story, and yet often the least spoken about. Through this report, we aim to highlight how the industry is generating direct and indirect jobs in core and associated industries, creating entrepreneurship opportunities in the deepest pockets of India and how it is influencing the socio-economic fabric of the country for a more balanced development. At Snapdeal, we are working towards building the most reliable and frictionless digital commerce ecosystem in the country and we recognize the deep-seated role of our talent pool, our sellers and other associated partners in achieving this. – Kunal Bahl, Co-founder and CEO at Snapdeal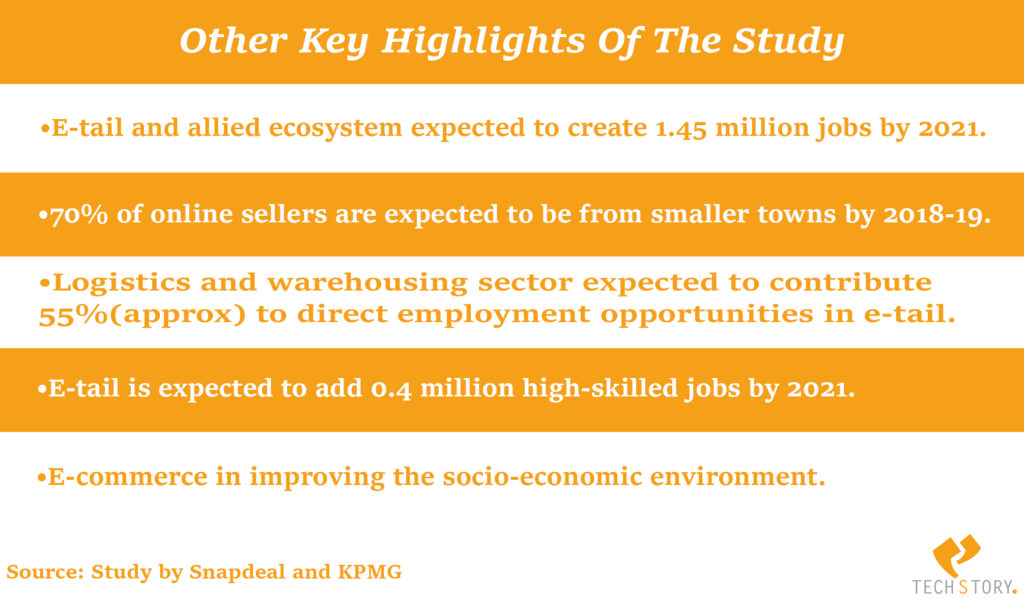 The study also says that government initiatives like Make in India, Digital India, Start-Up India, Skill India will fuel growth and generate further employment for e-commerce.
The contribution made by the e-commerce industry in employment creation is something that has been recognized for a while now. This report highlights how this impact can be increased multi-fold by facilitating an ecosystem of growth for the industry – developing a skilled workforce, promoting entrepreneurship, improving physical infrastructure, facilitating participation of SMEs and MSMEs, defining clear regulatory frameworks, and providing easier access to funds, etc. to name a few areas which require attention. These measures will ensure that growth in this industry becomes self-sustaining to support the expanding employment opportunities that it can offer. With innovation and mobile e-commerce leading the way, this industry also looks to propel growth and generate abundant demand for IT/ITeS professionals in the years to come. – Richard Rekhy, CEO at KPMG India
This report is part of a series of initiatives that Snapdeal has undertaken to build wider understanding about the evolving e-commerce landscape, and its seen and unseen impact on the country's economy. This follows a previous study by KPMG, Impact of E-commerce on SMEs in India, which focused on creating an ecosystem for MSMEs and leveraging e-commerce for their growth.
Feature and Story Image Source: Gerd Altmann/Pixabay
Also Read: Hyperloop in India Sooner than We Expected?
Pet Services App Tailslife Raises Funds from Multiple Investors
Amazon India Invest Rs 160cr in Wholesale Business Cart