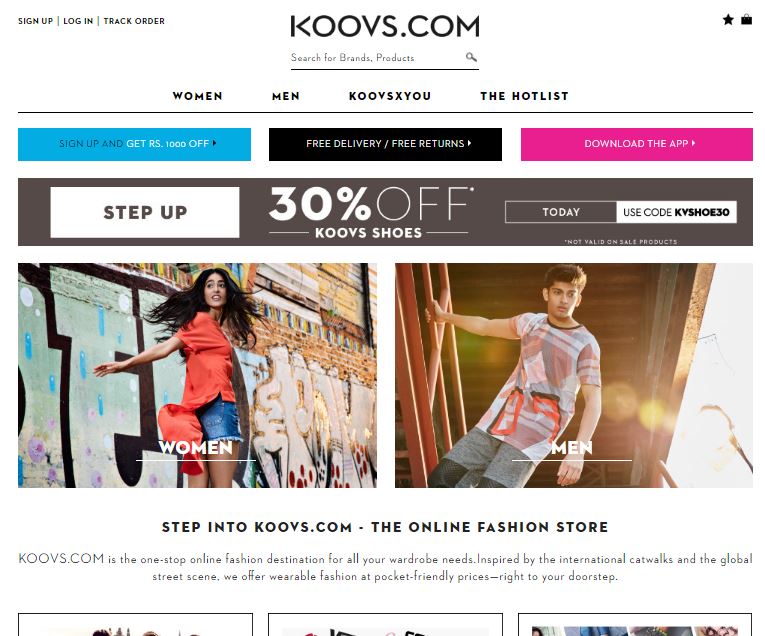 09 Jun. 16, MUMBAI: Parent firm of Indian lifestyle e-commerce venture Koovs.com, Koovs Plc raised £3 million (Rs. 29.1 crore approx.) from HT Media Ltd.
With this investment, HT Media will now hold a total of Rs. 1.2 crore ordinary shares, depicting 8.2% of the enlarged issued share capital. The company will continue to utilize the assets of HT Media to build brand awareness in the country.
According to sources and reports by Mint, chief executive officer of Koovs – Mary Turner said, "This investment shows further momentum in our capital raising and supports our focus on marketing in order to accelerate brand awareness and sales growth for Koovs in India. Our ambition remains to become India's number one western fashion destination by 2020."
Tech Story had reported on May 31st that Koovs is looking forward to raise $4.4 million (Rs. 29.5 crore approx.) from HT Media Ltd. afer HT Media said in a stock exchange filing that the company is looking forward to buy 12 million shares with each share costing 25 pence.
Koovs started its operations in India in 2010. The company initially sold products like mobile phone and electrical goods. Koovs further changed its business model in 2012 by becoming fashion e-tailer. The company was co-founded by Rajesh Kamra, Manish Tewari, Kanishk Shukla and Amit Shukla.
Comments
comments