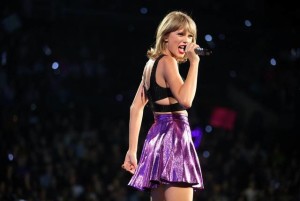 13 July 2016, USA :
The music industry has been complaining that YouTube doesn't do enough to combat piracy. But Google says record labels are making millions from YouTube's Content ID copyright-detection system, and that the process is used 50 times more frequently than DMCA takedown notices.
In the company's "How Google Fights Piracy" report released today, the company details data showing that YouTube has paid $2 billion to copyright holders through its Content ID system. That's double the payout it announced in 2014, which covered the payments received by the music industry since Content ID was introduced back in 2007.
Last month, about 160 artists including Taylor Swift, U2, Paul McCartney and Katy Perry signed on to the music industry's campaign to urge U.S. lawmakers to reform the Digital Millennium Copyright Act, saying the law is outdated and puts excessive burden on copyright owners to police their work. YouTube is clearly the big target in the lobbying effort, and music execs and artists have also criticized the Internet-video giant for not paying fair royalty rates (charges that they have previously leveled against Spotify and Pandora).
Google claims some 8,000 copyright owners, including record labels, are now using YouTube's Content ID system to track their content — in a far more effective way than using a DMCA-based process. About 98% of copyright management on YouTube takes place through Content ID, with only 2% handled through DMCA copyright-removal notices.
"One of the most dynamic parts of our music ecosystem on YouTube are the tributes, backstage footage, remixes, mashups, and concert clips uploaded by fans," Google says in the 2016 anti-piracy report. "Through Content ID and a combination of licenses with labels, publishers, and songwriters, rightsholders can allow creators to use copyrighted content to both celebrate their favorite music and unlock an additional source of revenue."
Google's report on how it fights piracy is an update to previous editions the company released on the topic in 2013 and 2014.
Also read- 
Finally Google Play Music, YouTube Red to Come to India