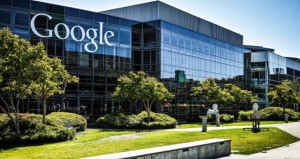 20 April 2016, USA :
European Competition Commission is stepping up an ongoing investigation into whether Google's Android mobile OS is in breach of regional competition law, issuing a formal Statement of Objections today.
Margrethe Vestager, Europe's antitrust chief said, "Google's behavior denies consumers a wider choice of mobile apps and services and stands in the way of innovation by other players, in breach of EU antitrust rules. These rules apply to all companies active in Europe. Google now has the opportunity to reply to the Commission's concerns."
The move comes a year after the EC announced an in-depth probe into Android rivals' concerns that Google is using its mobile platform as a 'Trojan horse' to push adoption of its other apps and services, such as Google search.
Google will now be given the opportunity to respond to the commission's concerns. Vestager said that Google had pursued a "strategy to protect and expand its position in search," by imposing what the commissioner described as "unjustified restrictions on manufacturers and mobile network operators."
Vestager added: "This is an interim step and not the end of the road." Google now has 12 weeks to respond to the commission's charges. It could eventually face a fine of up to 10 percent of its annual turnover, which as of 2015 stood at $74.5 billion.
Google was quick to response, "We take these concerns seriously, but we also believe that our business model keeps manufacturers' costs low and their flexibility high, while giving consumers unprecedented control of their mobile devices."
Vestager added, "Google's behaviour may have harmed consumers," and added that folks should be free to enjoy a wide range of platforms, products, and services offered by tech companies in the EU.
"There is an obvious reason why Google is dominant; some of its products are preferred," Vestager said. "That is all very good, but the one thing you can't do is abuse your position to stay dominant."
The duration of an antitrust investigation depends on a number of factors, including the complexity of the case, the extent to which the undertaking concerned cooperates with the Commission and the exercise of the rights of defence.