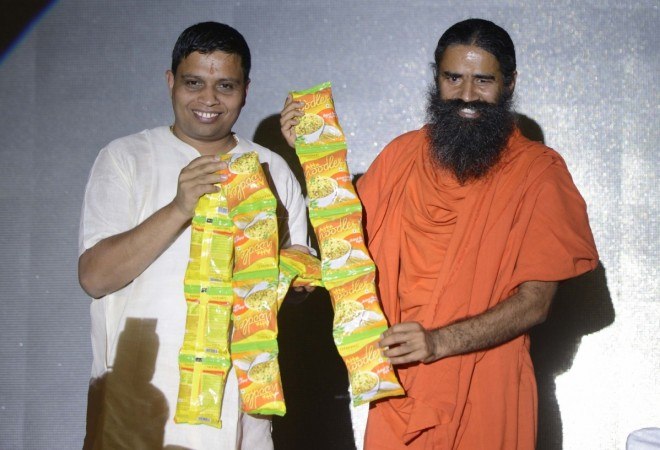 22 September 2016, India :
Forbes'richest Indian list saw a new entry this time, Acharya Balkrishna, cofounder of Patanjali Ayurved with yoga guru Baba Ramdev at number 48, with net worth of $2.5 billion, thanks to his 97 per cent holding in fast-growing consumer goods outfit.
Ambani, who retains his number one spot for the ninth consecutive year, saw his wealth increase from $18.9 billion last year as shares of Reliance Industries rose by 21 percent in the past 12 months. The oil-to-retail conglomerate launched its 4G phone service, Jio, this September.
Naazneen Karmali, India Editor of Forbes Asia, said: "In a post-Brexit world, India appears a steady ship with an economy growing at 7 percent-plus. The majority of India's 100 richest have notched up handsome gains as their companies have outperformed the stock market in the past year. As the domestic investment cycle starts kicking in, we can expect more gains and new names in the future."
India's richest pharmaceutical magnate, Dilip Shanghvi, remains at No 2 with a net worth of $16.9 billion. His wealth fell by $1.1 billion along with a drop in the shares of his Sun Pharmaceutical Industries, the world's fifth-largest generics maker. Earlier this year, Sun Pharma acquired 14 drugs from Novartis in Japan for $293 million, which will be distributed by Mitsubishi Tanabe Pharma.
Acharya Balkrishna is the managing director and primary stakeholder of Patanjali Ayurved, an Indian FMCG company. He is a close aide of yoga guru, Baba Ramdev, with whom he founded the company.
Balkrishna along with Baba Ramdev established an Acharyakulam in Haridwar. He has undertaken a project of developing the Ayurvedic system of medicine. Followers of Ramdev, NRIs Sunita and Sarwan Poddar, helped kick-start the business with a loan. According to Balkrishna, he had taken out a Rs. 50–60 crore loan at a time when he had never held a personal bank account in his name. In 2012, the company posted a turnover of Rs. 450 crores which by 2015–2016 had risen to Rs. 5000 crores.
While Ramdev does not hold a stake in the company, he is the face of the firm and endorses its products to his followers across his yoga camps and television programmes. Balkrishna owns a 97% stake in the company and has amassed a personal fortune worth Rs. 25,600 crores.
The combined net worth of India's 100 wealthiest was pegged at $381 billion, up 10% from $345 billion in 2015. Source- Forbes/Wikipedia
See the full list here!
Also read-