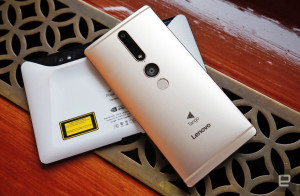 29 June 2016, USA :
Qualcomm Technologies has expanded support for Tango technology to Snapdragon 820 and all future Snapdragon 800 and 600 series processors.
The company has announced that its Snapdragon 652 offers many advantages for Google's Project Tango, especially lower power consumption and higher processing speed.
Google's first prototype for the Tango augmented reality included the Movidius computer vision chip; though the consumer version announced recently with Lenovo – the Phab 2 Pro – had no extra chipset.
Seshu Madhavapeddy, VP, Product Management for Qualcomm, said, "We are committed to Tango and we believe in this technology. We see broad adoption of this technology as forthcoming and we would like to support that."
Qualcomm claims with its new technology, Tango phones will be able to handle "algorithms and sensors with a less than 10 percent CPU overhead compared to a normal app."
To recall, Lenovo earlier this month at its Tech World 2016 event in San Francisco unveiled the first consumer facing Project Tango smartphone called the Lenovo Phab 2 Pro.
The smartphone is expected to start shipping in August and has been priced at $499. Lenovo Phab2 Pro also comes with a 6.4-inch display with Quad HD resolution, a 4,050mAh battery, and 2.4 Turbo Charging feature. It also provides 4GB of RAM and 64GB of internal storage. Rear camera capacity reaches 16MP whereas the front cam has 8MP.

Also read- 
Google to Introduce a Phone to Compete With Apple