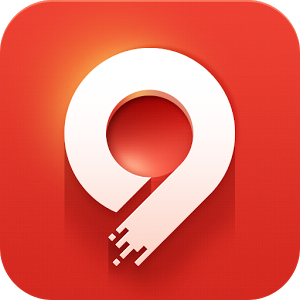 New Delhi, Nov 6 (ANI-NewsVoir): 9Apps and 9Game, the world's leading third-party app stores for Android apps and games, today announced its fan base of around 140 million monthly active users (MAUs). The two stores altogether have also reached 8.5 million daily active users (DAUs) with over 18 million daily aggregate downloads of apps and games.
Launched in 2012, 9Apps and 9Game, which are part of UCWeb, a business within Alibaba group's mobile business division, operates across regions including India, Indonesia, the Middle East and Russia.
In addition, by providing in-depth localized operation and integrated promotion services, the app stores have also helped their partners around the world to grow through reaching out to a considerable user base.
Simon SHI, Head, 9Apps and 9Game, said, "We have an active user community across China, India and other emerging markets which have helped us achieve this mark. 9Apps & 9Game give Android users an ideal alternative to download apps and games with no need for account registration."
"We have not just an abundant and varied app repository but also a huge collection of region-specific apps for each market that has contributed to our uptrend. While the popularity we're enjoying also speaks to the opportunity for our app developer partners as they stand a better chance to reach out to more users," he added.
Also Check: The Vidmate app for Android
Recently, UCWeb announced the launch of UC Open Platform 2.0, an ecosystem to help Indian mobile internet players to acquire users and monetize traffic through UC Browser, 9Apps, 9Game and UC Union. UC Open Platform covers most genres of mobile internet players in India, including content and service providers, affiliates, developers, agencies, ad networks, publishers and advertises.
9Apps marked its entry into India in June 2014 with its head office in Mumbai. The business has shown deep commitment to Indian market with its 'Fundraiser Program' launched earlier this year. 9Apps has committed Rs. 10 lakh to organization Prayas for education of the girl child in India.