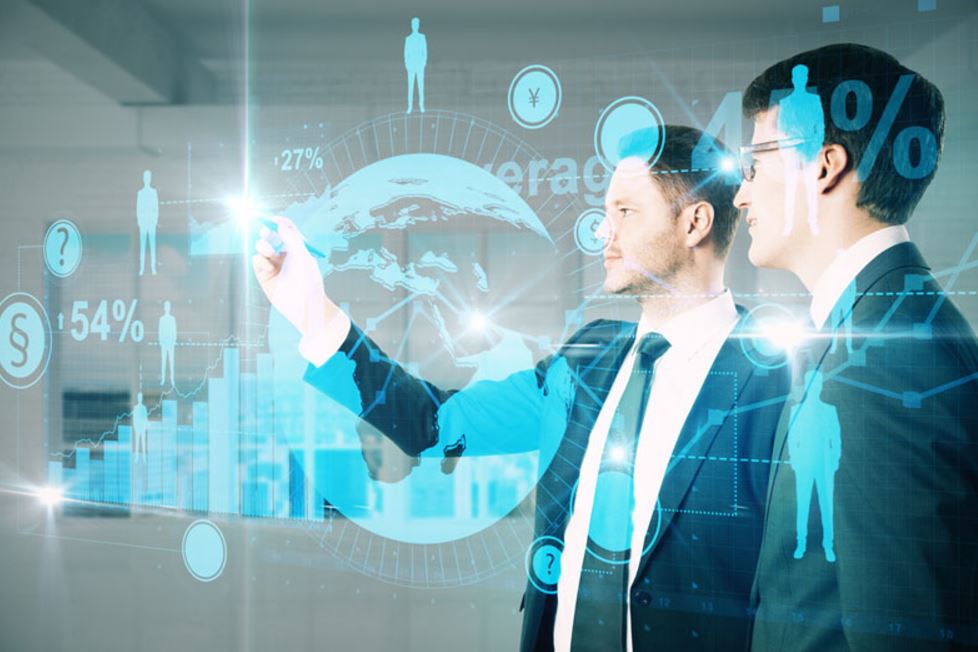 Building a successful business takes a lot of time and efforts. In many small companies and start-ups, the expenses are mainly spent are on recruitment and HR. It becomes difficult to avoid such circumstances.
With evolution of time, HR Software that boost HR processes have become available. This helps save lot of money which can be easily used in other aspects of the business. As the saying goes, 'Time is Money'; so, time saved is directly proportional to money saved.
But the question may arise to save time using these software, a company would require a lot of money initially as well. Which leads people to think that HR software are only for the large companies. Actually, this is a flawed ideology and thus needs to be corrected.
Related Read: 5 Forms of Software All Large HR Departments Need
First of all, to start with there are software companies which specifically target small business. So even the features in this software are completely designed to meet the requirements of small businesses. To add to this there are companies which also provide free trial period for their software. This allows the small firms to settle with the software and also with the change that the software provides.
After this trial period if the company is satisfied with the software then it can continue with the paid version. So, by now we can surely say that there are a lot of options available for small companies when it comes to customized HR software.
So here are various advantages in using HR software that can help startups save time and focus on rather important activities, such as 'strategizing'.
1. Recruitment processes is automated
With advent of technology, hiring process has been automated. A smooth flow integrated solution helps manage recruitment process and even helps save precious time. With the aid of HR software, you can easily monitor and track the applications that you have received, create vacancies, look into the process of hiring and perhaps transfer the new employees to the payroll.
Related Read: Building Your Most Important Growth Strategy – Hiring
The software can quickly make all these efforts, and hence you can save your precious time, money and resources. In addition, automation can help you tackle duplication of data and thus the time that is saved can be used in various other HR issues which would require intervention.
2. Look into employee workflow
HR software can easily monitor the workflow of an organization. It helps the small business to deal with all the essential elements that are required to boost their enterprise.
HR software can help you access the productivity of the employee, review the performance of an employee, look at the various concerns of an employee and effortlessly track the time that is spent on a client's work.
3. The Existing system can be easily integrated
Many small organizations think that their current process would be hindered if they integrate HR software in their organization. But, the fact is HR software these days are fully configurable to one's needs.
It is a great product that helps manage the lifecycle of an employee. You would be provided with some solutions so that your organization can grow over a period of time.
Related Read: HR Technology Trends That Are Changing The Hiring Scenario Globally
4. Monitor the key performance indicator and meet your desired goals
It is crucial for a small enterprise to know how their business is performing at a given moment of time. It should be easy to access the absence analysis of the employees, training schedule of employees, various recruitment activities as well as various performance indicators.
In addition, you would come across several listing and graphs that are needed by different business owners and customers from time to time. These parameters provide depth information about how the work progress is and how is its growing. By having all these information clients can efficiently and quickly make decisions based on these statistics.
5. Allows employees to enter the data in HR software
Another significant way to save time is to make the employees of your organization enter their data into the database of the company. This can be done with the help of HR software. You must make a system where employees can feed the data on their own such that HR departments are free to do some other work.
Also, HR department can easily track the number of leaves that a particular employee takes in a month. Thus, eliminating search for information in a paper based system.
6. Employee referrals can be easily tracked
Employee referrals are trending these days, and you can easily track the referral campaigns with the help of software. HR software easily help you to follow the source of reference.
In addition, all the information regarding candidates, status, referrals are available at one place which helps to manage it easily and efficiently. It can also help you to save recruitment cost and help you hire good candidates.
Also Read: Your Complete Guide to Hiring a Remote Development Team
A few final words:
Small business requires a lot of effort, and it can be benefited greatly by the help of a web based HR software. The software can help you to keep an eye on your organization's performance and help you to communicate and analyze better. This would help you to take critical decisions regarding your business and thus will help you to save time and take your business further.
(Disclaimer: This is a guest post submitted on Techstory by the mentioned authors. All the contents and images in the article have been provided to Techstory by the authors of the article. Techstory is not responsible or liable for any content in this article.)
Image Source: hrtechnologist.com
About The Author:
SoftwareSuggest is a software recommendation website. It lists, reviews and compares software. Its areas of specialization are BI and Project Management. The motto of SoftwareSuggest is to "Provide the best software for your Business".
Comments
comments