It's the Holiday season, and we have a lot of deals and discounts being announced by many retailers all across the United States, United Kingdom, and Canada. Be it from getting a new smartphone to even Smart TVs or any other peripherals, you can get all of these for a huge discount right now. However, right now, getting in hands with an excellent gadget for a huge price slash is daunting and needs a lot of time for research. But, to make things even easier for you, we have covered you with a fantastic deal on a selling self-emptying robot vacuum cleaner, the .eufy Clean L50.
To give you about the eufy Clean L50 self-cleaning robot vacuum cleaner, here the eufy Clean L50 combines Smart and Efficient. In this article, we will cover the latest deal bringing down the Price of the robot vacuum cleaner to half, thanks to the ongoing Black Friday Sale 2023.
Black Friday Deals on eufy Clean L50
Original Price:

 $499.00

Black Friday Deal Price:

 $198.0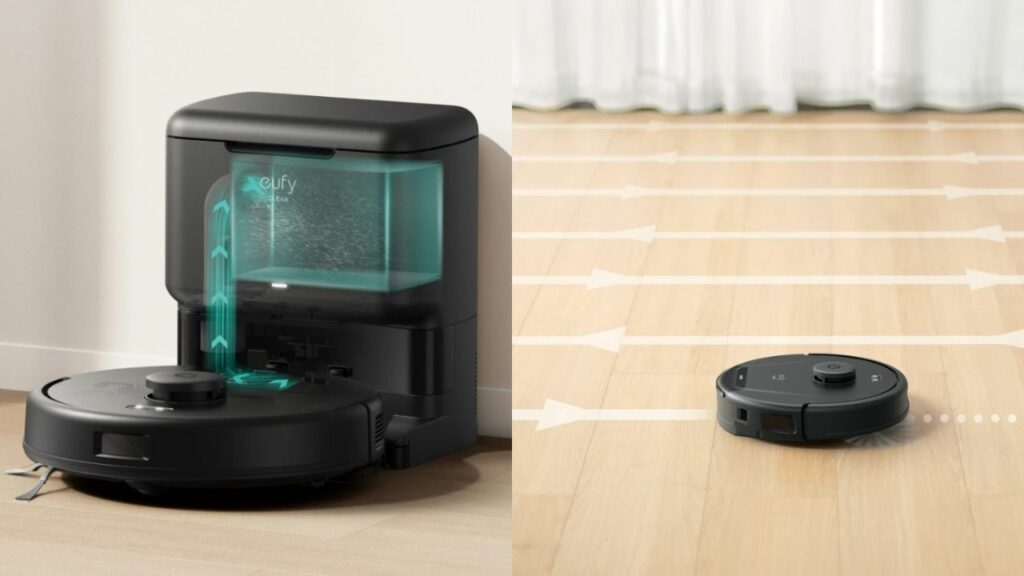 Starting with the pricing side, the eufy Clean L50, as the eufy Clean L50 comes with a great set of features usually found in premium features out of the box.
The same applies to this robot vacuum cleaner, where you get all the premium features combined with a bit pricey tag. However, with the Black Friday Sale going on, one of the prominent retailers, Walmart, has announced a big price slash of more than 50%, which brings down the Price to just $200 below compared to any other deal; this deal is the biggest steal deal a buyer can take advantage off.
Also Read: SpaceX Starship Launch Failure: A Temporary Halt in the Pursuit of Space Exploration
eufy Clean L50 – Features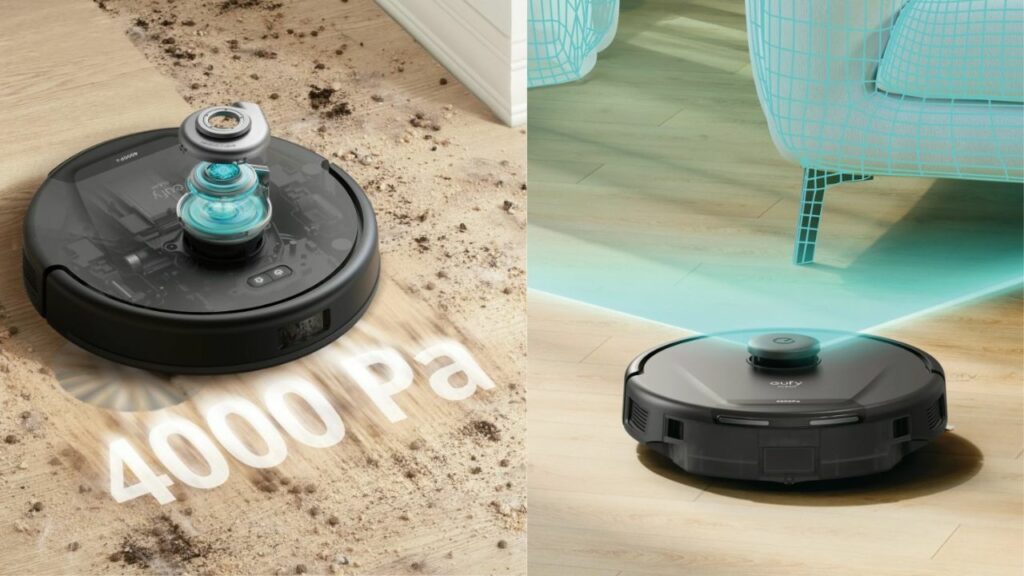 If you want to get in hands with a vacuum cleaner, you can now get in hands with this eufy Clean L50, which comes with a great set of features out of the box.
eufy Clean L50 takes an edge over the other vacuum cleaners with its self-cleaning feature, which is rare in today's date robot vacuum cleaners for a lower price. With this, the vacuum promises 60 days of hands-free cleaning, the usual time required to fill the dust.
Above the self-cleaning feature, it's also important to know how well the vacuum cleaner works. Here, the eufy Clean L50 offers 4000 Pa Ultra Powerful Suction, which will be more than enough for deeper cleaning.
Regarding the feature side, eufy Clean L50 has additional features like Precise i-Path Laser Navigation, where the vacuum cleaner uses its dedicated LiDAR scanner to scan the whole house floor to self-navigate the robot vacuum cleaner.
The Vacuum cleaner also comes with Boost IQ Technology, which works on increasing suction power depending on the floor. To offer the best security feature, the robot vacuum cleaner comes with a dedicated Child Lock feature, designed to provide the child's and pets' safety.
The usual time for the vacuum cleaner is around 120 minutes, after which the cleaner can charge itself while resting in the dock. Over and above, you also get access to smart features like Voice commands, where you can use Alexa or Google Assistant to give voice commands to the vacuum cleaner.
Also Read: Black Friday Alert – LG UltraFine 27MD5KLB-B Selling for Lowest at B&H
Conclusion – Reasons Why You Should Consider Buying eufy Clean L50?
Suppose you are someone who has just moved to a new place and is just starting up a new life but is busy with work and needs more time to spend on your home cleaning. In that case, this eufy Clean L50 makes a great, never-regret purchase, or this robot vacuum cleaner will cover everything you need.
Especially with its self-emptying feature where the sucked-in dust is stored in a huge dust bin, the vacuum cleaner can sustain for a longer time of around 60 days when used on hardwood or carpeted floors.
With its prominent suction power, the robot vacuum cleaner is also capable enough to suck in huge to small debris to get the best cleaning outcome. It's smart too! It uses the latest technologies to map your home to clean out all the dust within it.