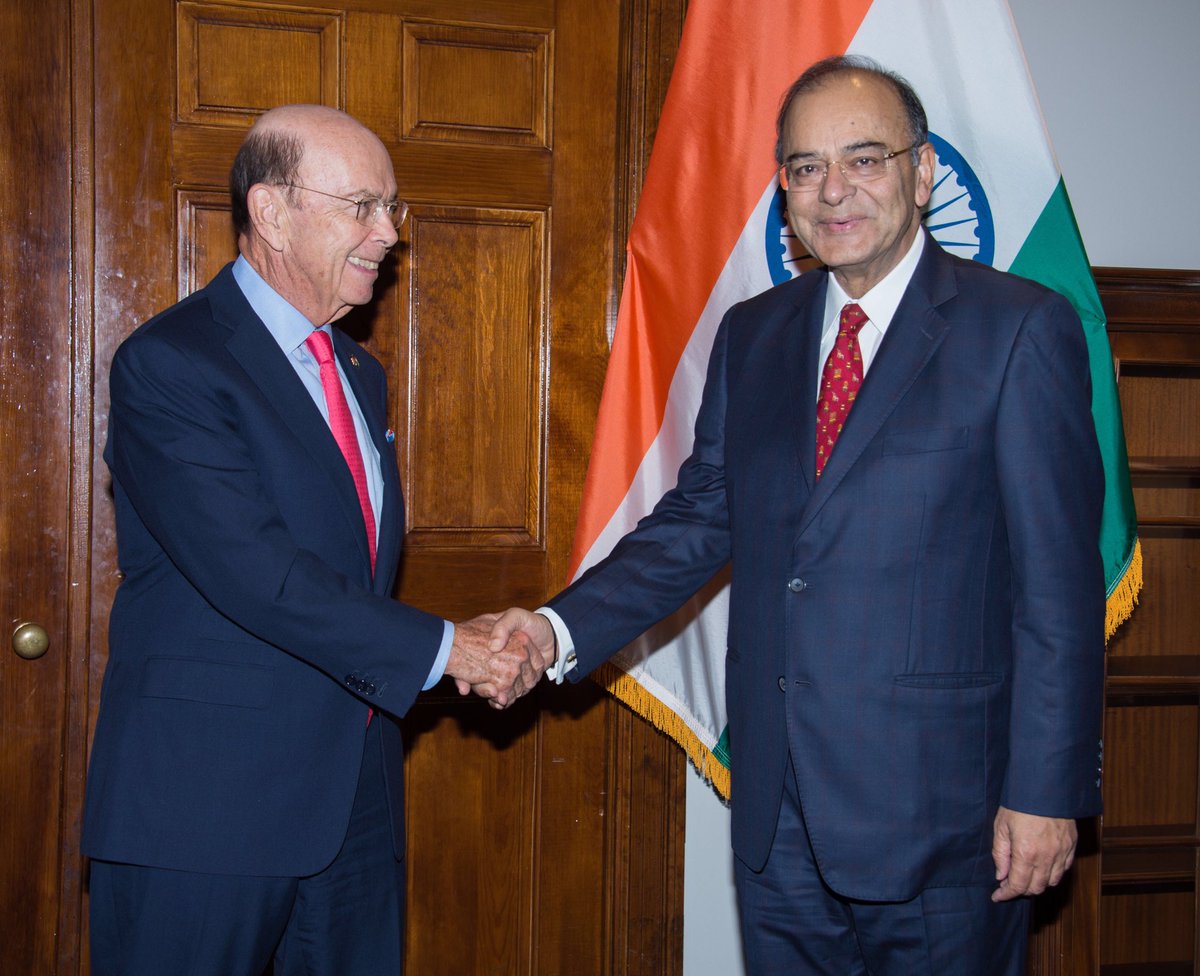 22 April 2017, India:
Union Finance Minister Arun Jaitley strongly raised concerns regarding the key H-1B visa issue in his meeting with US Commerce Secretary Wilbur Ross in Washington DC.
President Donald Trump this week signed an executive order for tightening the rules of the H-1B visa programme to stop its "abuse" and ensure that the visas are given to the "most-skilled or highest paid" petitioners, a decision that would impact India's $150 billion IT industry.
Jaitley, speaking at a reception hosted by India's ambassador to the US Navtej Sarna, said the Indian government is looking forward to working with the Trump administration to strengthen the various dimensions of the bilateral ties.
Also read- Number of H-1B Visa Applications Drop Down to 199,000 from 236,000 in Last Year
Stressing that India-US relationship has bipartisan support in both the countries, he said, "In one sense it is a bipartisan relationship. I am sure it would be a great privilege for us to continue with the new administration to strengthen the various dimensions of this relationship.
"The US-India relationship over the last few decades has significantly improved. It is far stronger, far matured. It defied the changes in the government whether in the US or in India," he said. "There is a little more optimism this year than I have seen in the last three years. This seems to be the good news, as far as these meetings are concerned," he added.
Also read- More Than 160 Companies Including Google, Facebook, Amazon File Brief Against Trump's Travel ban!
"I met the (US) commerce secretary yesterday. I will meet the (US) treasury secretary tomorrow. This would be the first contact at that level between the new administration and the government of India," Jaitley said.
Speaking about India's growth story, he said, "In the last three years even in the midst of slowdown across the world, India has been able to grow in the range of seven to eight per cent. That is the rate of growth that we have fairly maintained. Our all other economic parameters seems to be fairly well under control."
US Commerce Secretary Wilbur Ross is understood to have told Jaitley that 'whatever the outcome of the review process, the Trump administration's objective is to have a merit-based immigration policy that gives preference to highly-skilled professionals', said a report by PTI's Washington correspondent. (Source- ToI/ Image- Twitter)
Also read- President Donald Trump Fails to Keep Any of His Promises
Comments
comments