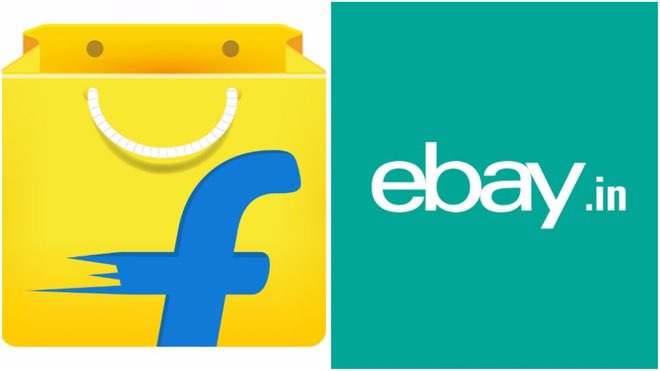 24 March 2017, India:
Indian largest e-commerce platform Flipkart is set to merge with eBay India as part of its fresh funding round of around $2 billion as per the report by Factor Daily.
Flipkart is doing it all what it takes to reign the Indian e-commerce sector. Fierce rival Amazon India is secured and has no issues when it comes to raising funds. Amazon has pledged to invest $1 billion every year in Amazon India so that gives a massive advantage over Flipkart.
eBay has been under the shadow of Amazon and this merger will give an opportunity to overpower Amazon, here in India. eBay has a different or we can say limited targeted audience than Amazon or Flipkart which usually targets all age groups and provides almost anything and everything.
Flipkart has already raised $1 billion in the recent round of funding which was led by Chines Internet giant Tencent with $500 million followed by Microsoft and eBay. The funding is still open as Flipkart aims to reach the tally of $2 billion funding. After the $1 billion funding, Flipkart valuation has surged to $10 billion yet less $15.1 billion valuation during the last funding.
eBay was launched in India in 2004, way ahead of Flipkart and Amazon's entry, but fell behind in the fast-paced market as it failed to adapt to the situation here. Flipkart stated, "company doesn't comment on market speculations".  Snapdeal has opened the option of sale and Flipkart, Paytm are the frontrunners to acquire it.
Meanwhile, Flipkart aims to focus on hiring mid-management employees in three core areas for engineering including mobile experience, cloud infrastructure, and personalisation.
"Engineering Flipkart is hiring talent to engineer rejig in the middle will drive our innovation edge. The assumption is that e-commerce industry is driven by capital, but it is (actually) driven by innovation. We are proud to have a truly world-class engineering function which is a source of innovation. The first investment is to grow that," said Nitin Seth, chief operating officer of Flipkart in an interview to ET. (Image- swarajyamag.com)
Comments
comments