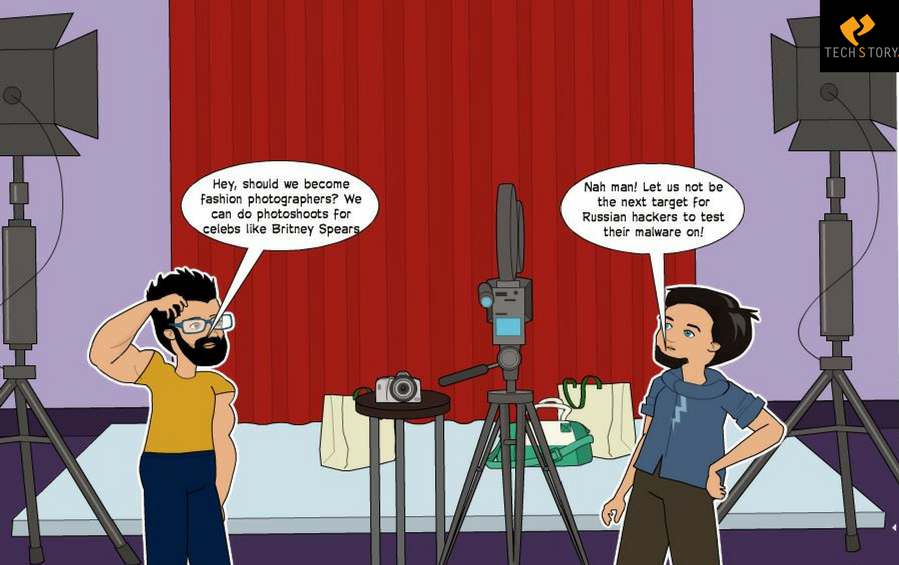 Shiv: This SoftBank is everywhere! ? Is it like a real bank- can I walk in and ask for the loan? Will it help us? India, Japan, China, USA- seems like it grows money! Steve let's meet Masayoshi Son! (Feeling determined)
Steve: Damn man, from where on earth do you come up with such questions? Don't you think it is a bit ironic to call the present father of tech investments Masayoshi Son? ?
Shiv: Haha I was kidding! ? Will Son invest in Vijay Shekhar Sharma's bungalow too?
Steve: Well, we might have to ask what was his deal when he was Unboxing Zindagi for a couple of people.. ? As long as he does not ask one of the Boston Dynamics' robots on a killing spree for his failed investments, I don't think it should be a big problem.. ?
Shiv: Haha btw russian hackers are on a roll! They seem to like Britney Spears ?
Steve: They didn't just like her, they commented on her pic.. Next time someone gets hacked for checking out her Instagram pic, she could say "Oops, I did it again" ?  Btw, checked out Travis's mail? ?
Shiv: Haha Oo yaa! Uber is having such a tough time and this mail thing will surely make things worst!
Steve: This is just adding fuel to the fire, this time literally.. with all the firing spree in their harassment cases, I believe there's gonna be a big trouble for the startup giant.. Also, what's up with the Verizon-Yahoo deal? Any ideas of how many potential ex-Yahoo job candidates?
Shiv: There is going to be a huge list, with IT firm layoffs as well. For all those who were saving up for their Tesla, it might be a bit difficult now. Especially when Tesla as a company races past BMW and they are left behind by their company.
Steve: It's pretty bad man. At this rate, we might need to create more jobs in Mars over earth. Speaking of that, did you checkout ISRO's latest launch? We are on fire!
Shiv: Oh yeah! On one end, it is SpaceX making news and on the other we are staying on top as well..  ?
(Disclaimer: This is a funny  (okay, not so funny) take on what happened in the technology and startup space. The conversation is purely fictional and does not reflect any personal opinion. For more such round-ups on the latest happenings in the startup space, check out TechStory every Sunday)
Image Credits: pixaton