Real estate in India is a deep and relatively untapped opportunity with a lot of complexities. The brokerage market in India is estimated to be $4B. India has 5 Lac real estate brokers who currently use Whatsapp to exchange information with each other and struggle due to information overload in multiple groups that they are member of. Amid the mushrooming online portals, the estimated 5-lakh real estate brick and mortar broker community is seen aligning and accepting technology in the form of Customer Relationship Management tools to cope up with increasing demand and high customer expectations. Despite the large size of the fraternity, the broker community is yet an unorganized work force. They need a specialized application for this purpose and hence the need to develop a Broker Exchange.  They have been using basic tools like WhatsApp and Google Groups for some time but their requirements have far outgrown the utility offered by these tools. BroEx is one such mobile application which operates in that space – offering brokers superior scalable product to help them reach farther, close faster.
What Does BroEx Do?
BroEx is a mobile application which helps real estate brokers in finding inventories and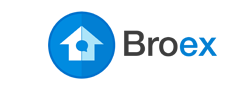 requirements with trusted brokers in and beyond their network. It allows them to serve their customers better and close deals faster.
BroEx platform keeps brokers updated with the current developments in the industry. BroEx is re-imagining Indian real estate market with property brokers at the centre of the universe.
OkuTech's BroEx started in November 2014. In a short period of 10 months, BroEx has been able to establish itself as the largest broker to broker network. Today, they have close to 45000 active brokers on their platform. They have a seamless platform which is getting better continuously. They are getting a great response and they are determined to continue building on it.
Many existing solutions in the market aim to replace the broker or capture their brokerage fees. But BroEx has been able to establish itself has a big player in the industry within a very short span of time. The big USP for BroEx is that it is a platform for the brokers only. (BroEx actively discourage and 'delist' end customers from the platform.) This is designed to fulfill their unique requirements. There has been a lot of copy of BroEx product in the market since their release, but BroEx is far ahead from them in terms of no. of brokers on the platform and also the adoption rate.
BroEx allows brokers to tap into a broad network. By connecting and sharing information, including inventory and requirements, within the network, brokers are able to access accurate sale and rental listings as well as close deals faster.
Inception of the Idea!
The idea behind BroEx is to empower the brokers to collaborate among themselves using technology.
Real estate brokers are harried a lot. In the cut-throat property market, they have to hunt down inventory, build contacts, collaborate with fellow agents, chase clients – often frustrated sellers and desperate buyers – and make a decent commission in the process. Buyers love to hate them, the legwork is exhausting and time-consuming, and clients and deals can often end up being unpleasant.
While looking for a rented house and dealing with various real estate brokers, Pallav Pandey, CEO of BroEx, noticed that the brokers needed to network with other agents on a real-time basis. They not only needed quick access to inventory but also stay abreast of developments in the industry and maintain a trusted channel of communication.
He then hit upon the idea of a mobile app to make life easier for such agents, and co-founded BroEx (short for Broker Exchange) with Mukul Bhati in November, 2014-an aptly-named application that helps brokers find other trusted brokers with complimentary requirements and inventory, so that deals can be closed faster and customers can be served better.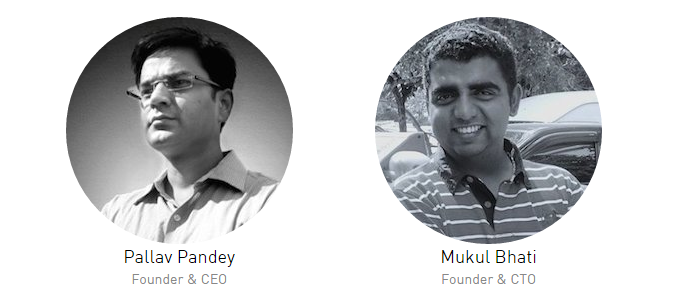 Before establishing this venture, Pallav was the founder and COO at Knowlarity Communications– pioneer of Cloud Telephony in India and offers its products to small businesses in India and other emerging markets.
Apart from this, Pallav has been an avid angel investor in technology startups. Pallav is a BTech from IIT Kanpur and started his career as a Design Engineer with NVIDIA, California. Post this, he started his own venture called Viplav Communication which was India's first political consulting and analytics company that brought modern enterprise quality market research and decision-making to politics in India.
Mukul Bhati is a tech-wizard with deep expertise in building products that have successfully scaled. Mukul had performed lead role in technology at some of the top companies in India like PayU, Knowlarity and UrbanTouch. He has a bachelor degree in computer science and engineering from IIT Guwahati.
Challenges and Learning!
On the challenges in the segment and overcoming them,
"We are in a business which has the classic network problem – if you do not have a minimum critical number of users, it does not make the product useful enough" says Pallav. Many companies who are trying this business are still stuck with 2,000-3,000 downloads, which makes it difficult for them to offer real value. Being early in the market, BroEx has been able to tide over the challenge rather well.
On learning from the journey so far,
Being from a technical background and limited knowledge in the real estate industry, BroEx has understood the criticality of broker in the RE industry. People invest their substantial part of their saving and also their future income in buying a house. They want to take an informed decision which can only be fulfilled by the presence of these brokers.
What Can You Expect from BroEx in Coming Months?
On this, Pallav says that "The journey has been great so far. We are now a rock star team of 45 people. We keep looking for talent to join us to scale our product and keep improving it."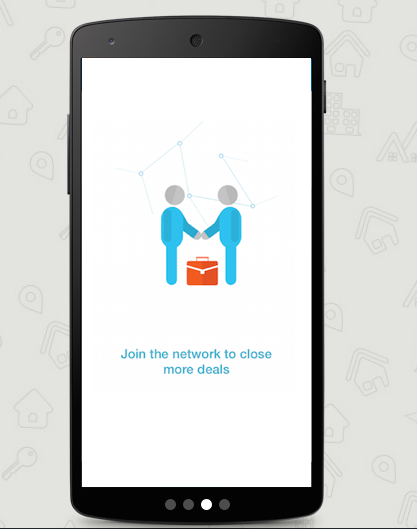 Currently, BroEx has close to 45,000 brokers on the platform in all tier 1 and 2 towns and cities.  This makes them the India's largest network of real estate brokers. They continue to scale in terms of number of brokers at a huge rate. On average, they are adding 500 new brokers each day.
The application is available at google play store and iOS platform with about 30,000 real estate agents of Delhi-NCR on the platform. The app is free for brokers – now and forever. However we plan to charge builders for pushing their inventory and information through the brokers.
BroEx team is working on lot of initiatives for their customers i.e. the brokers. They intend to offer additional avenues for them to grow their business in a far more efficient way which includes sale in primary and secondary market.
BroEx has recently closed their initial round of seed funding of $1 million from Lightspeed India. "However, we have up-scaled our ambitions with our product and our initiatives. We would be raising more funds soon to make a significant contribution to organize the RE industry" Pallav concludes.
Related Reads:
Brokerages income surge 63% on positive market sentiment
Real Estate Brokers brace technology to remain relevant in e-commerce era
Pay no brokerage fee by choosing NoBroker.com platform!
Zenify provides you assured rentals and in-depth property management services!
Comments
comments