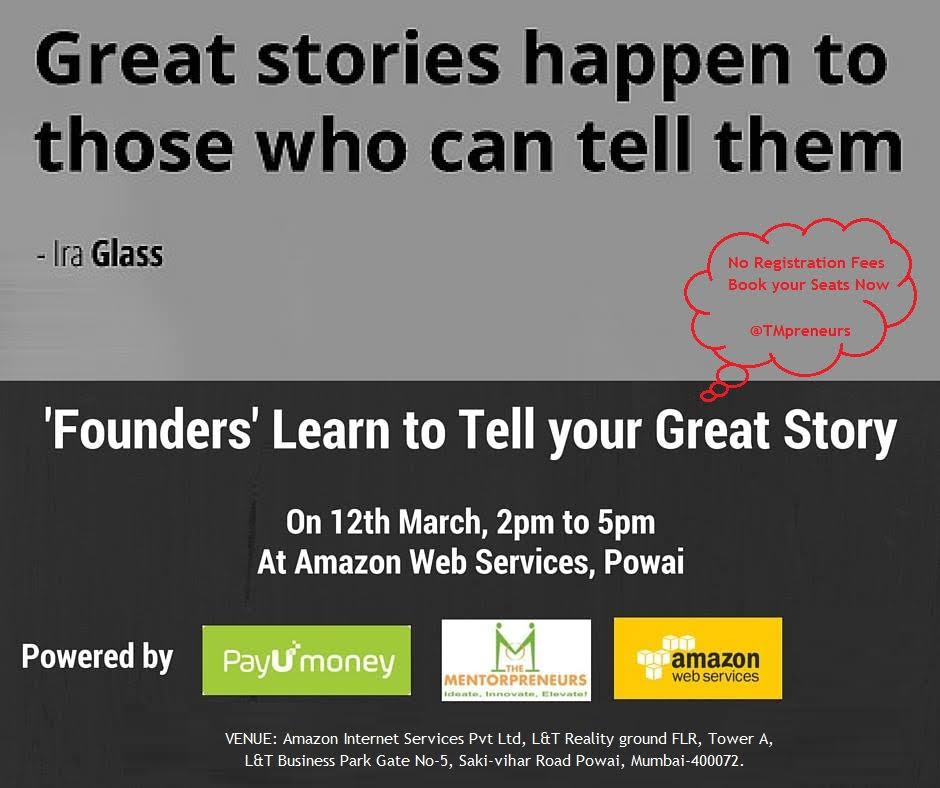 In 1984 Steve Jobs told the world the greatest story ever where he did  not pitch a single Apple product. He said: think different.
In October 2005, Jack Ma structured a strategic partnership with Yahoo! China. He engaged the Yahoo! employees in a phenomenal story about how Alibaba is the future.
There are many similar stories that have changed the world and inspired millions.
Fast forward to 2015. Powerful stories work even today. They inspire, they move emotions. They make people imagine anything is possible. They drive people to let go of fear and be extraordinary.
While large companies forget the power of stories and create push marketing campaigns and then justify via metrics.
For SMEs and Startups, powerfully moving stories are a great way to engage early employees, to inspire early users and to do a proof of concept without burning a lot of money.
POWERFUL STORIES ARE THE PLAYGROUND OF VISIONARIES!
Visionary founders go all out and engage people in inspiring vision of a better, a more meaningful life.
The Storytelling for Founders session is a 2 hour workshop that takes you through:
How smart founders leverage content marketing to establish proof of concept without burning cash!
How founders with clarity of vision and stories of grit and determination inspire investors.
The story of how Sir Alex's formula made Manchester United the most incredible soccer club ever!
What is the world moving to? An entirely new way of engaging your audience "STRESSTING"
And a lot more!
PARTNERS IN GROWTH
The session is powered by PayUmoney, Amazon Web Services, TheMentorpreneurs, 91SpringBoard, IEC and ZEPO.
HOW CAN YOU REGISTER FREE?
https://docs.google.com/forms/d/1KzLV4pBlx6eKGe35xFo5xIa0C7uyYMZXE2vglwv_4tg/viewform
Tweet using #StartupStory
DETAILS OF THE WORKSHOP:
Location: Amazon internet services pvt ltd,
L&T Reality ground FLR, Tower A,
L&T Business Park Gate No-5,
Saki-vihar Road Powai,
Mumbai-400072.
Date: 12th March
Time: 2pm – 5pm

Comments
comments