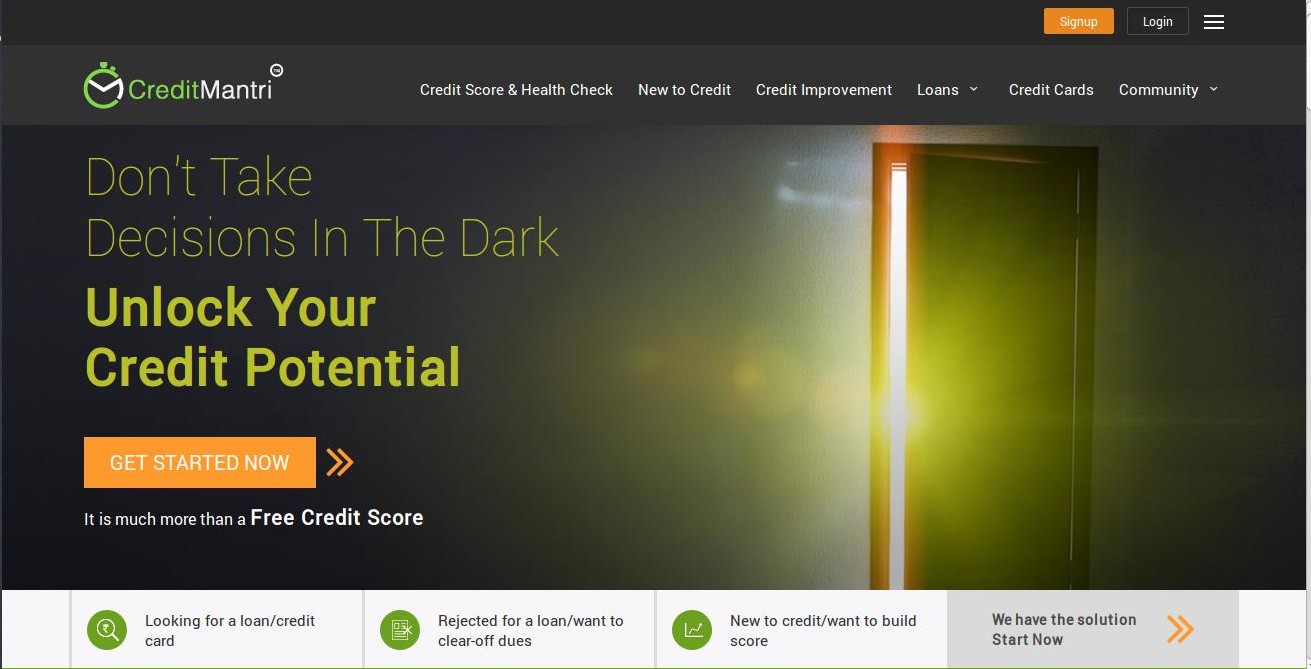 CreditMantri was created with the intent to change the way credit is delivered in India by leveraging the power of technology and the digital medium. It offers a diverse range of services – Credit Improvement, Lender product discovery, using non-traditional data to credit profile individuals. In each of these areas, they have different players operating, offering interesting services and solutions. 
There are over 130 crore Indians with close to 40% being digitally savvy. People can easily connect with each other using their social profile, which gives info about your social and professional background. But, when a person is in need of a credit, how to approach their connections? How can we project ourselves worthy enough for the credit?
The major reason for a few bad credit decisions can be attributed to the lack of awareness about the options available, then how do we take good decisions?
Actually Out of the 130 crore population, less than 25 crores are on the bureau. Amongst those on the bureau, close 35 to 40% have challenged credit history. Lenders are seeing a growth of nearly 60 to 80% in digitally sourced credit applications but rejections and quality of applications results in a lot of inefficiency. Rejection rates for applications varies from 60% to over 95% depending on the product.
There is a large untapped potentially to empower every Indian consumer to make efficient credit decisions by helping them discover lender products and credit improvement services which are best suited for their unique profile.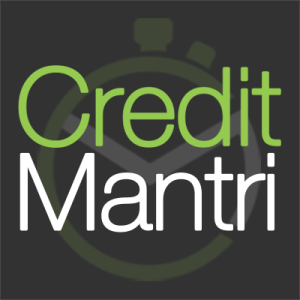 CreditMantri was created back in August 2012 by a team of 3 ex-bankers with the intent to change the way credit is delivered in India by leveraging the power of technology and the digital medium – Ranjit Punja, R Sudarshan and Gowri Mukherjee. CreditMantri aims to empower consumers to unlock their Credit potential and benefit from this knowledge.
On the CreditMantri website, consumers start off by stating their Credit Goal. The consumer's credit profile is then real-time generated online, with the credit score and credit history report as the first building block. CreditMantri, also uses non-traditional data from social media to profile individuals with no or limited score.
"We believe our model which is focused on credit profiled individuals upfront will result in efficiency."
Once the Credit Profile is generated, the user is then guided towards the solution which best matches the user's stated Credit Goal and the user's individual credit profile. The solutions offered vary depending on the user's credit goal – be it discovery of lender products like loans or credit cards, resolution for past loan issues, reduction in current borrowing costs etc.
In doing this, CreditMantri provides borrowers better control over their credit health through a concerted customer focused proposition – one that educates and hand-holds the customer to create or improve their credit scores and eventually discover relevant lender products. This approach enables lenders and borrowers to better understand each other by leveraging the power of data, resulting in efficient credit decision making.
The Extra Credit!
There has been a lot of buzz in the FINTECH space lately, and what they believe that gives CreditMantri the USP are:
a. First in the market to offer a Free Credit Score and a free analysis online
b. Unique proposition intended to put the consumer in the driving seat when they make credit decisions
c. Strong execution – Team with solid experience in the Credit, Collections and Digital domain
d. Address the needs of consumers across varying credit health profiles
CreditMantri Facts
Venture Started: August 2012
Digital Operations Started: June 2015
Founders: Ranjit Punja, R. Sudarshan and Gowri Mukherjee
Team Size: 53
Head Quarters: Chennai
Customer Base: All over India including Tier 2/3 cities
Meet The CreditMantris
Ranjit Punja, CEO, had completed his B.Com in Loyola College and did his MBA in University of Wisconsin. He was the Head of International Collections overseeing Citibank's collections operations in 56 countries, he was the Head of Collections for US Cards and was also the Head of Credit Portfolio at Citibank managing Central Europe, Middle East and Africa; where he pioneered launch of Internet Collections and real time debit card payment processing across Australia, Philippines – a first in the industry outside of the United States. Apart from this, he had completed 4 New York Marathons and is actively involved with the Ramakrishna Mission.
R Sudarshan, COO, got his CA degree from ICAI. He was the Business Head and EVP at India BFSI BPO at TCS and also served as CFO at TCS eServe. He had been a member of the founding team of eServe International, Citibank's captive BPO, which grew from a 5 member start-up to a strong team of 10,000.
Gowri Mukherjee, CMO, obtained her bachelors in engineering from BITS Pilani and carried on to her PGDCM course in IIM, Calcutta. She had served as the Global head of Digital Marketing at Standard Chartered Bank and she was also the Director & Digital Head at Citibank India. She served as the chairperson of the RBI Committee on securing card transactions in India and was also a part of the startup team at SIFY eSolutions group which launched State Bank of India's Internet Banking. She's also a Board Member of CARE India.
After spending many years working for banks in India and across the world, they believed that the credit disbursement model when turned on its head had the potential to disrupt the way credit is delivered. This would not only help individuals make better credit decisions it would also help lenders get efficient and make more nuanced credit risk decisions.
The Challenges and Learnings Credited
Like most FINTECH start-ups, getting their engineering act together was something which we consciously had to work at and invest time and resourcing effort on. Also, staying true to a digitally delivered, technology heavy model rather than a large tele-calling based model is a decision they continuously debate and toss around. No clear cuts answers so far, but they believe that they have a direction which is clear.
"The small joys of getting things closed end to end is something each of us cherish"
Being accustomed to large corporates in their previous life, getting the telephone bill paid, to the writing client proposals to the website wireframe done was something they had to personally do.
The incredible network of friends and colleagues who were there to helps, ideate with them and act as a sounding board was something they didn't really expect.
Their first fund rise was another learning experience. They gained a lot of clarity, inputs on the business model and how to present oneself and one's ideas better from these discussions.
Being used to large teams this was lots of personal learning and extremely fulfilling for them.
Strategic Focus
Further strengthen the product proposition and technology delivery
Build out the team
Create a strong consumer base
Strong network of lenders so that they have lenders across the spectrum for every segment we cater to
Working closely with lenders to offer relevant, "first of its kind" credit products which will give borrowers a wider choice set.
"Their aspiration is to become India's largest and most inclusive credit facilitator"
In order to make their aspiration come true, they have observed the Indian Market and researched on Why more and more Indians are taking their financial lives online, now they too have a few expectations from Indian market and consumers for mutual growth.
a. We believe that the digital shift that is taking place will help consumers and lenders in India better understand each other
b. There will be a growth in first time borrowers with digital footprint
c. Consumers will demand for credit products which they are worthy of and take informed decisions
---
Similar Reads:
Why Are More & More Indians Taking Their Financial Lives Online ?
Vishvajit's Quicko.com Reduces The Burden Of Tax Filing To Bare Minimum!
Investors eye the opportunity in the personal finance space !
Prakash Joshi, COO, EPS, talks about Financial Inclusion and How EPS is going to revolutionize ATM and payments industry?
Comments
comments