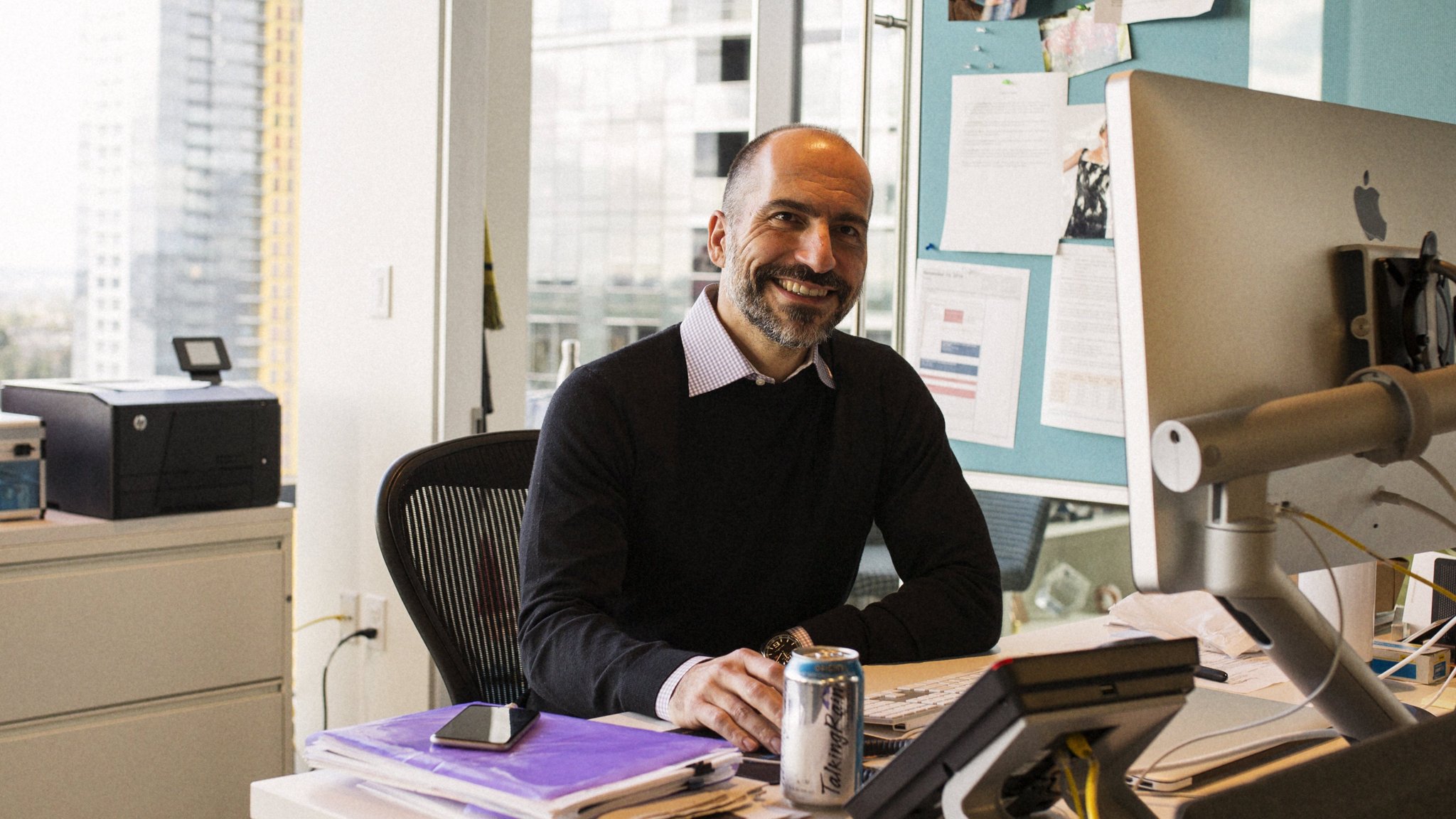 Now that everybody knows that the Ex – CEO of Expedia: DARA KHOSROWSHAHI has been chosen as the leader of UBER – leading transportation services worldwide. There are many questions left unanswered and things everybody must know about this new lead which shall be discussed below.
Uber was effectively working without any lead since Travis left the company in June. Apparently, DARA being the Iranian and American businessman would now be responsible to take on steps and decisions and improvise this already flourishing brand.
There's always a room to be informed more than the rest and stay updated about things which aren't common. So here's a list curated just for the over enthusiasts to explore more on this trending news of Uber's new CEO – DARA KHOSROWSHAHI.
I officially have the coolest job on the planet – Our Road to Self-Driving – UberATG https://t.co/TsPIBYKUmd via @YouTube

— dara khosrowshahi (@dkhos) October 6, 2017
How DARA KHOSROWSHAHI began?
DARA graduated from Brown University and started his career in investment bank named Allen & Company back in 1991. He worked for the bank for the next 7 years and left to work for his former client Barry Diller as an executive.
In 2001, IAC (another Diller Company for which DARA worked as a CFO) purchased Expedia. It was then in 2005 DARA was promoted to be the CEO of Expedia. For those who don't know much about this company, it's an American travel company that owns and operates several international global online travel brands. Since then Expedia has extended its global presence to more than 60 countries and has grown to be the world's greatest travel agencies enabling users to access a wide range of services such as airline tickets, hotel reservations, car rentals, cruises and vacation packages.
It's not an easy job to lead the service of the world's giant travel agency but DARA lead it with high levels of enthusiasm. DARA has always proven to be a leader in all fields and thus the outcomes are fascinating.
A turning point in DARA KHOSROWSHAHI's life
He married to Sydney Shapiro in December 2012 and since then both have been far away from being the conventional couple. Shapiro had a brief career as actress and IMDB says she has been a part of the movie The Village back in 2004.
DARA's personality is a bit different from what anybody would expect out of a CEO. He always keeps on saying: "I'm different and I'm what you would call a Professional Management."
Management, I suppose is that key ingredient which can take you up to levels from where you would resist looking down and DARA has that perfect inch of management skills which has made him influence thousands today.
Not only time management but managing everything around is what a perfect CEO has in him.
Related Read: Fired Uber Employee Anthony Levandowski Worships AI God
The bright phase in DARA KHOSROWSHAHI's life
In June 2013, Ernst & Young recognized DARA as a Pacific Northwest Entrepreneur of the Year award recipient. He is among the U.S. State Department's "List of Prominent Iranian Americans."
After serving for 10 years, Expedia in 2015 awarded DARA $90 million as a part of a long-term employment agreement. He became the highest paid CEO in the USA.
The Economist stated "the gross value of its hotel and other travel bookings more than quadrupled and its pre-tax earnings more than doubled" during DARA's tenure. This is much more than an example to lead people.
These days, startups are suffering and working way too hard to double their earnings, where DARA took it to not only double or triple but quadrupled.
He is also a board director for bet.com, hotels.com and several other companies. He also sits on the board of New York Times and the chairman of NYT praised DARA's "Comprehensive digital and international experience along with financial expertise."
And from now on he'll be leading UBER and would take on to repairing frayed relations among investors, rebuilding employee morale and creating a profitable business.
DARA has come out to be a perfect ideal for any budding entrepreneur. People can always opt for learning a million things from him, from his lifestyle, his management skills and above all, DARA can always be a perfect guide for the youngsters who aim to achieve success in their life. (Image- Financial Times)
Also Read: Uber Ex-CEO Travis Kalanick Appoints Two Directors Without Consulting Board